Gallery owners know their business. If you check your ego at the door and are willing to listen and learn, you'll find out there's a lot of middle ground between artist expectations and the reality of the business of art.
In recent years, my prints have sold primarily at About Canada Gallery in Banff and at the Calgary Zoo, in addition to my online and trade show sales. The owners at About Canada have been wonderful to work with and I told them early on that they didn't have to spare my feelings when it came to what they were willing to stock. Thankfully, they took me at my word, give me honest feedback and are receptive when I reciprocate.
If something isn't selling well in Banff, I replace it with something that might do better, without any ill feelings. One person's favorite painting might not be that of others and when it comes to limited space, majority rules.
Limited edition canvas prints are at a higher price point so they don't sell as quickly or as often as matted prints do, but they're well worth having. They look great on the wall and attract a lot of attention, but it's the 11"X14" matted prints that sell best and consistently, simply because they're still great quality, but at $44, they're priced well for an impulse buy and are small enough to fit in a suitcase. The 16"X20" matted prints will eventually be discontinued because they're a pain for tourists to carry home or ship. These are the things you learn along the way.
Initially, About Canada only wanted animals that were found in this area, many of which are my most popular, including the Grizzly, Wolf, Moose, Raven, and Great Horned Owl Totems. But with the Otter selling well online, I suggested they give it a try. It didn't take long for my little sea otter to become a best-seller in Banff, joined shortly by a few other non-mountain animals, including the Giraffe, Parrot, and Cows.
While the matted prints do very well in Banff, they weren't flying off the shelves at The Calgary Zoo , despite a lot of interest. The retail manager and I figured that the $44 price tag might be a little steep for a souvenir of a day at the zoo. With that in mind, I swapped out all of the matted prints and introduced a line of Poster Prints I have done at Maranda Reprographics and Printing in Calgary. Printed on a satin finish paper, resembling a high quality magazine print, they look great and are popular sellers at the Calgary Expo. As they're not archival giclée prints like my others, I'm able to offer a lower price. At $25 with backer board, artist bio and in a plastic sleeve, it didn't take long to realize that our assumption was correct and they now sell very well at the zoo, even prints of the animals they don't have in residence.
While on Vancouver Island last month, I figured it was a good opportunity to scout galleries in the Ucluelet and Tofino area. Knowing the area I was going to, I packed 11"X14" matted prints of the Totems I thought would best get me in the door, including the Bald Eagle, Otter, Wolf, and Humpback Whale.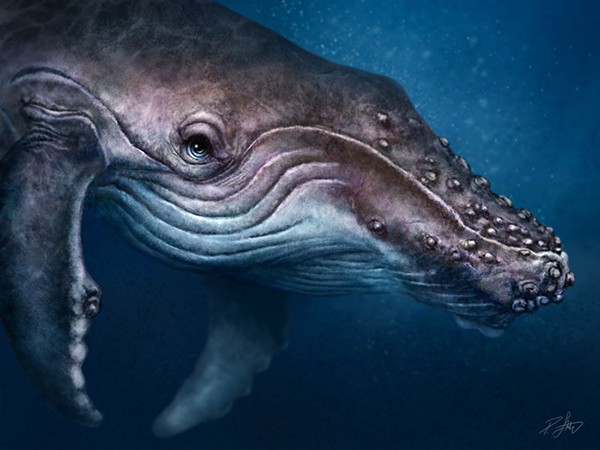 After making inquiries of my hosts aboard the Raincoast Maiden on my wildlife tours and others around town, it became clear that the best venue to approach would be Reflecting Spirit Gallery. With locations in both Ucluelet and Tofino, it would be an ideal arrangement to work with one owner in both communities. I also remembered that my wife and I enjoyed our visit to that gallery on our last trip to the area.
It's a daunting exercise to cold call a business. With nothing to lose, I went in with a positive attitude, but ready for rejection. The owner wasn't in, so I talked to one of her staff about the gallery and showed her my work. An artist with work in the gallery herself, she was very nice, encouraged me to come back the next day and I left with a little more information, better prepared for a second visit.
It's important to keep in mind when cold calling a business, especially one that's owner operated, to treat everyone you encounter with respect. You could be talking to a member of the owner's family or one of their closest friends.
The next day, I returned and spoke to the owner. A talented artist herself, she looked thoughtfully at the work I brought and gave me honest feedback. I opened my portfolio to show her the rest of my Totem series and she pointed out others that she thought would do well there. The Raven is significant for the native people of that area and there are plenty of cougars in and around Tofino and Ucluelet. Again, gallery owners know their market.
We discussed price points, consignment rates, and numbers. Before too long, she agreed to take my prints for both of her galleries. Needless to say, this Albertan was thrilled, especially since Reflecting Spirit primarily sells the work of Vancouver Island artists. Rather than order specific numbers of each, she left it up to me to give her more of the best-sellers and less of the others, based on my experience with my own work.
By Canada Day, a large order of matted prints had arrived safely, are on display and for sale in both of the Reflecting Spirit Galleries. It won't be long before I find out how the prints will do in this new market, but it was well worth the investment of my time and money to give it a shot.
Many artists spend years waiting to be discovered, figuring that if they produce good work, supporters and customers will simply show up. "If you build it, they will come," was a wonderful premise in 'Field of Dreams,' but in real life, success requires that you stick your neck out and do so often. As unpalatable as it is for many creative types, especially those who think it beneath them to sully their creative passion with talk of money, art is a business and it requires sales skills. You not only have to sell your work, but yourself as well.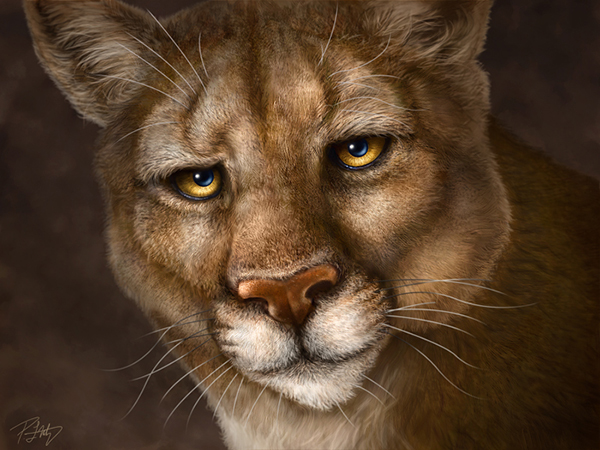 If you'd like to receive my newsletter which features blog posts, new paintings and editorial cartoons, follow this link to the sign up form.  Thanks!