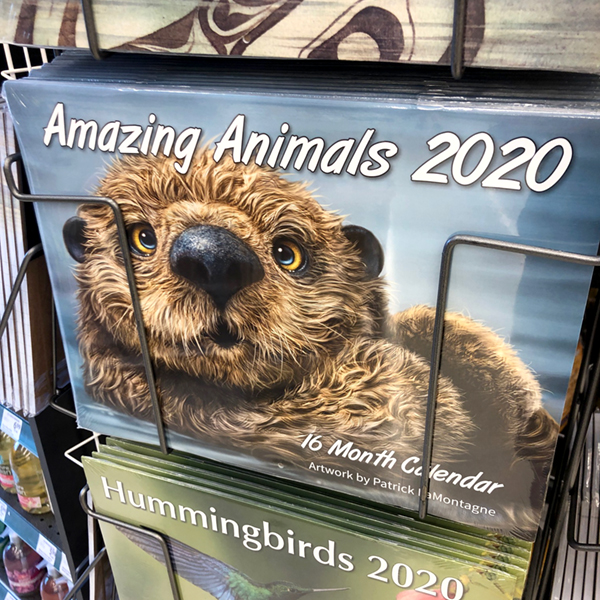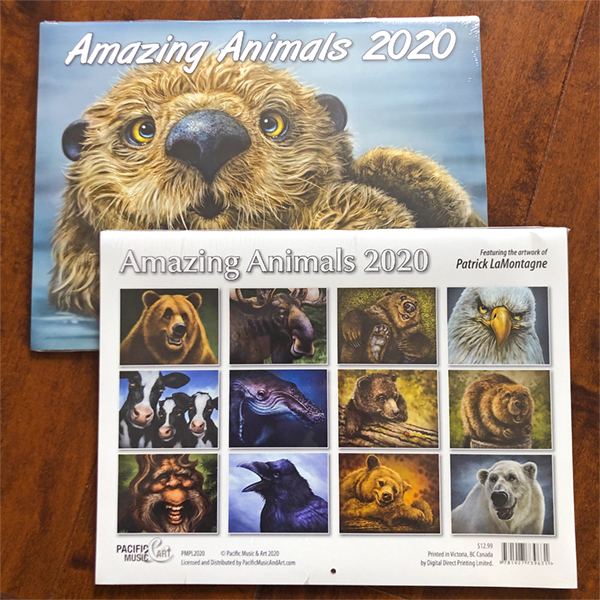 It's never too early to start thinking about your 2020 calendar needs. Of course, I'm probably just saying that because thanks to my license with Pacific Music and Art, I finally have a calendar to offer.
My newsletter subscribers have known about this for some time and I've enjoyed packaging and shipping the orders. I'll be heading down to the post office to send more out this morning.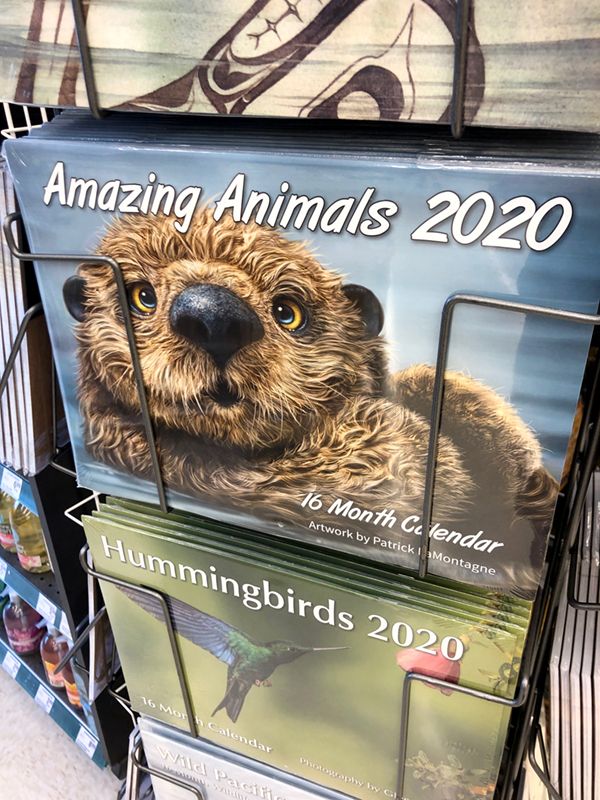 These are sold in 50 Save-On-Foods stores in Western Canada, along with other retailers. It really is a little strange for me to walk into my local grocery store here in Canmore and see my funny looking Otter staring back at me. Sharing the same rack are notepads with other images I've painted.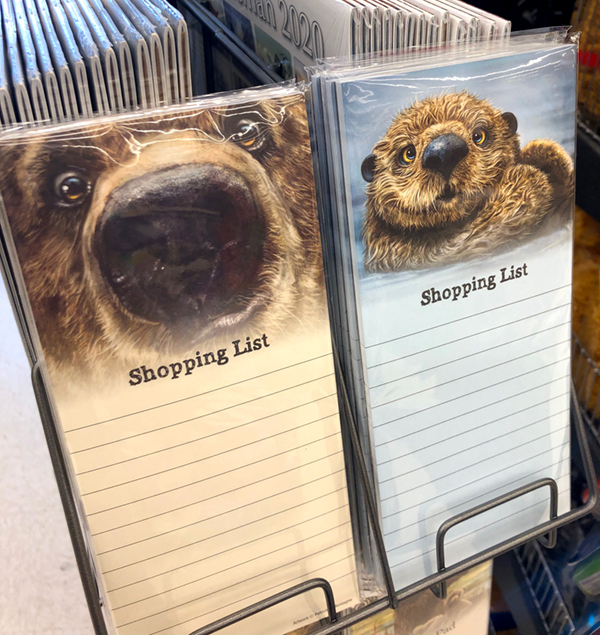 The calendars retail for $12.99, but I'm offering them for $12.00 (plus tax and shipping). If you're local, I'll even deliver free of charge. If you'd like to order one (or two, or three, or…), send me an email with your address and I'll be happy to make that happen. I'll accept e-transfer or Paypal for mail orders. In person, I can take debit, credit, or Apple Pay. Cash still works, too.
And since I have your attention, I'd like to invite you to sign up for my newsletter as well. Depending on what I've got going on, I usually write two or three a month. It features new paintings, works-in-progress, photos, recent editorial cartoons, and thoughts I've been thinkin'. Since I'm not on social media, this is the best way to keep up to date on my work.
Have a great weekend,
Patrick