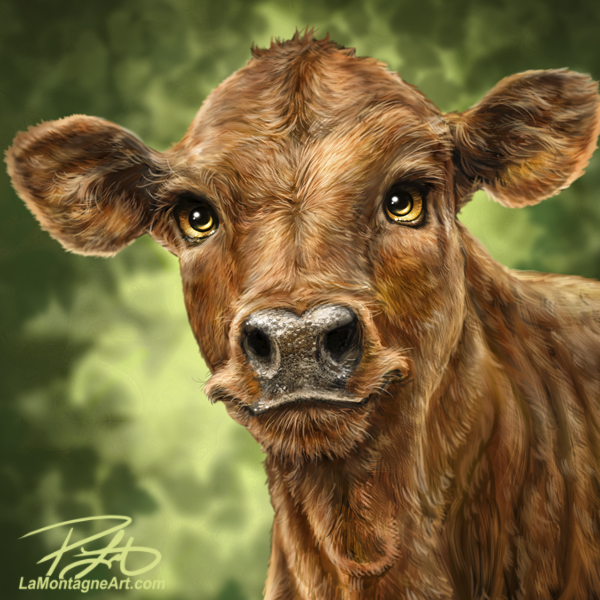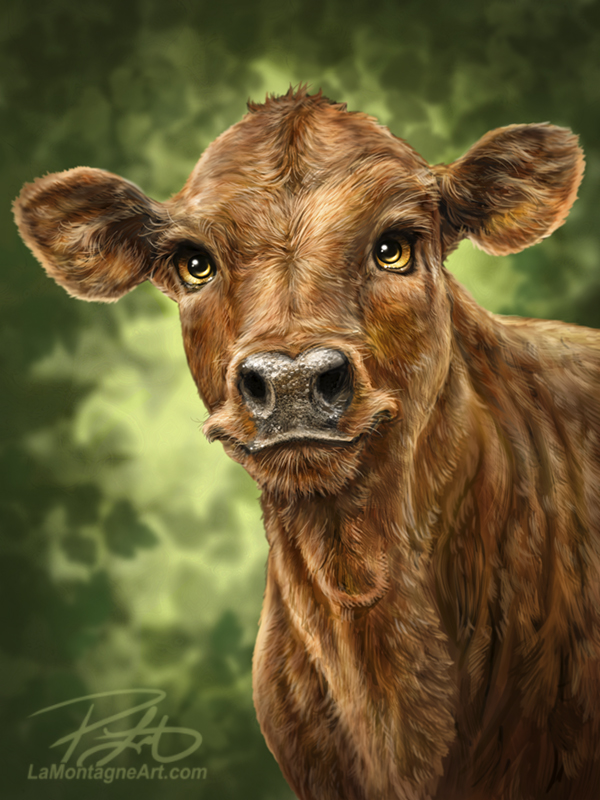 On a recent visit to the cabin near Caroline in June, I was delighted to hear from the owners of KB Trails that they'd leased the adjacent pasture to a neighbour for his cows. While I'm not exactly a city slicker, I'm pretty sure that nothing says, "he ain't from around here" quite like standing in the middle of a field taking pictures of cows.
Even the cows seemed to be asking, "What's this guy's deal?"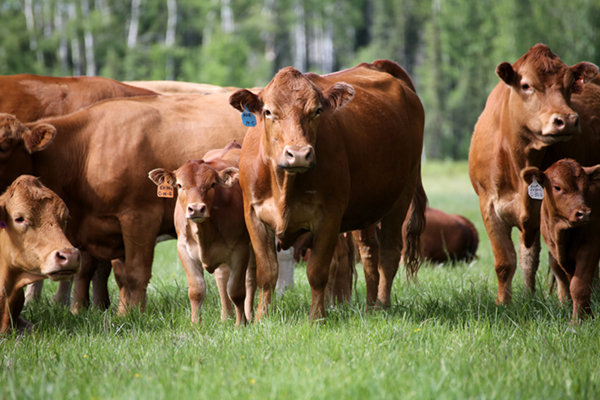 But for me, any chance to get up close and personal to a critter for some photo reference is a good day.
I do love that landscape up there in Clearwater County, and the pasture behind the cabin. It seems there's always something new to photograph. Deer, coyotes, moose, horses, cows, and a wonderful dog names Jingles. This is the second painting I've done from my trips up there, Jingles being my first. But it certainly won't be the last.
From time to time, I'll paint an animal where it's a real challenge to get it to look right. Might be something in the features or in the fur, but some of my paintings have felt like real work.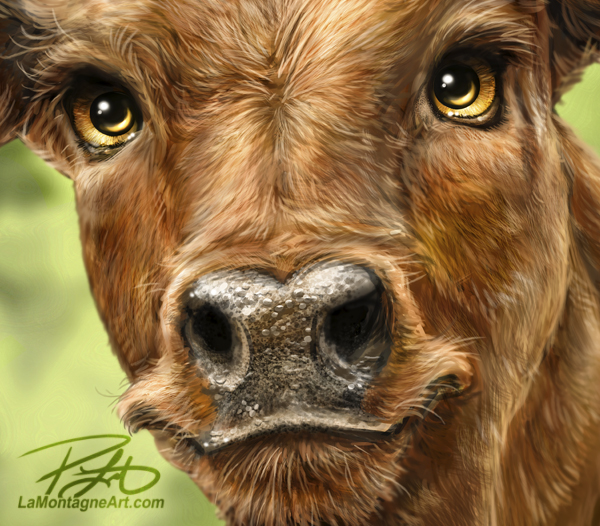 This one, however, was quite easy, which was a welcome surprise. It still required quite a few hours at the digital drawing board, but it never had any frustrating moments. It was just putting in the time until it was finished.
Up next…well, I'll let you know.
Cheers,
Patrick
If you'd like to receive my newsletter which features blog posts, new paintings and editorial cartoons, follow this link to the sign up form.