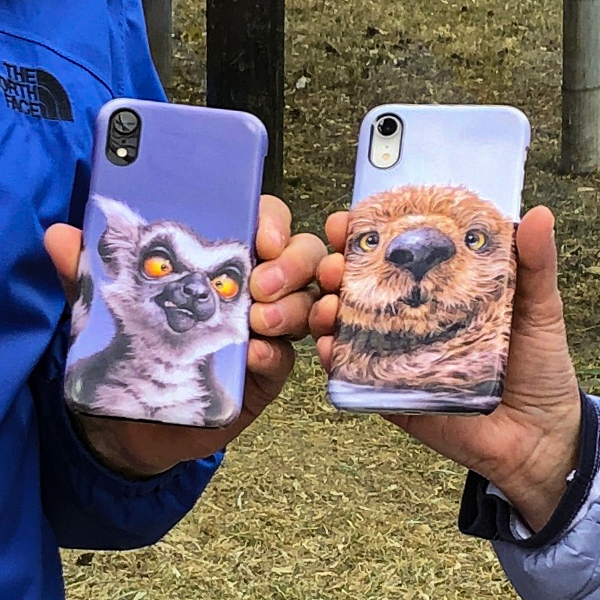 I woke Tuesday in a foul mood.
Though tired, I'd gone to bed with a lot on my mind and couldn't sleep, an ongoing problem over the past two years for obvious reasons. My worrying usually revolves around black-and-white, all-or-nothing, perfectionist ruminating, catastrophizing, and other cognitive biases that frequently plague overthinkers like myself.
Logically I know that every setback is just a setback, but my subconscious mind turns it into the end of all things, despite any evidence to the contrary.
I'm not going down this road again, simply explaining that a familiar dark cloud was hanging over my head when I got up at my usual 5AM.
I spent the next few hours drawing and sending an editorial cartoon before prepping my camera gear for a trip to the Calgary Zoo. I didn't much feel like taking photos, but with a welcome print order to deliver, I'd be there already.
Although zoo attendance continues to pick up since the removal of restrictions, I happened to choose a quiet day.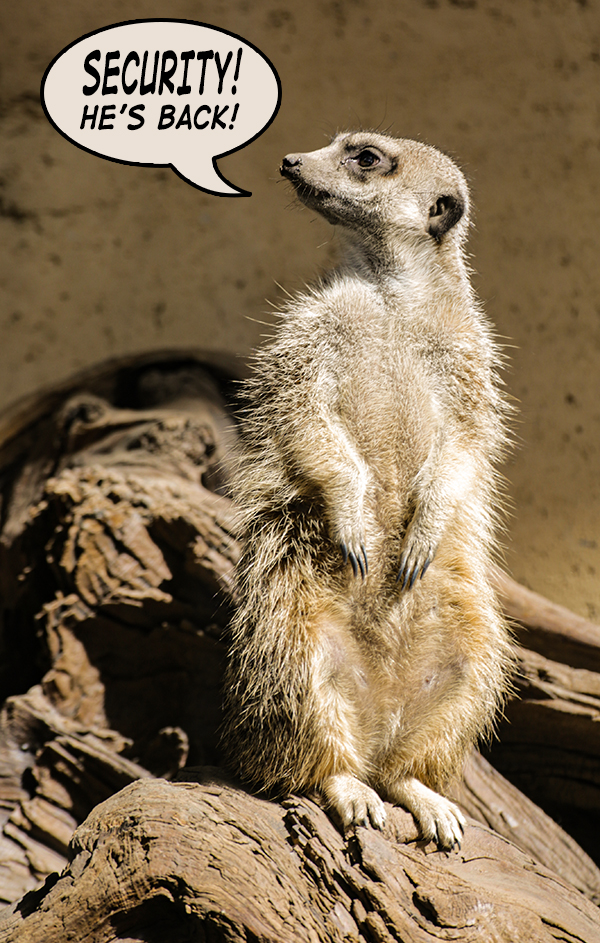 From a business perspective, I want the zoo to be busy. But I'll admit that I prefer it quiet when I'm taking pictures. I don't have the patience for screaming children running around my feet and bumping into me while trying to hold the camera steady.
Sorry, I'm not a fan of kids. Bring on the cancel culture.
When I arrived at the Gift Shop, I asked if Kathryn, the Retail Manager was in, fully expecting them to say she wasn't. Unfortunately, my visits earlier in the week often conflict with her days off, so most of our communication is via email. I think the last time I saw her in person might have been in 2019.
It's a shame because Kathryn has been buying and selling my work for the past ten years. I enjoy seeing her, she always has good advice to share, and I learn a lot from her marketing experience.
So, it was a pleasant surprise to catch up in person, and we had a productive meeting. We talked about the year ahead, which paintings I'm going to retire and which ones I might consider painting soon. The first batch of stickers I had delivered a couple of months ago have almost sold out, so upon returning home, I packed up another order and dropped them in the mail yesterday.
Kathryn mentioned that Mike from Pacific Music & Art would be there the following day, so I texted him, kidding him that he was avoiding me. He said he'd be in Canmore later in the week, and he took me to lunch Thursday.
Pacific is my favourite license because I'm regularly involved in setting up my work for the various retail items, and I'm kept in the loop on upcoming plans, which is uncommon with licensing agreements. Mike's also fun to work with, even though he regularly takes jabs at my being the stereotypical temperamental artist.
In the words of Tony Stark at the end of Iron Man 2…"Agreed."
I left my meeting with Kathryn in better spirits. I had another large sticker order, some positive feedback and information to consider, and an upcoming meeting with Mike to look forward to.
And the zoo was still quiet.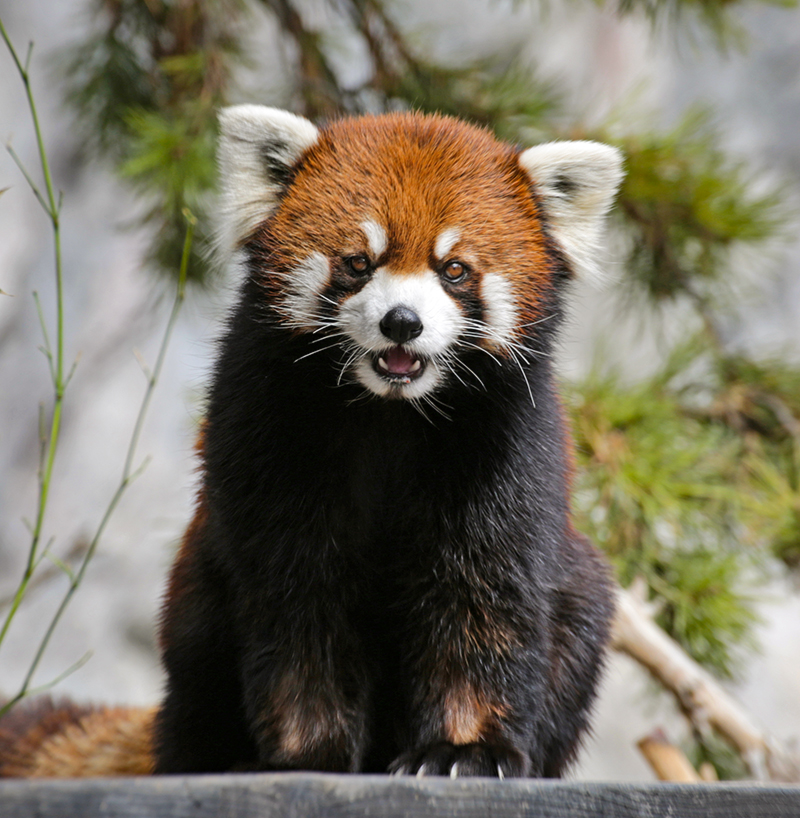 I spent a couple of hours taking photos, but nothing was grabbing me. I'm writing this after I've gone through all the shots, and while I got a few I might paint from, most were unremarkable. Some days you feast, others you go hungry. But there are worse ways to spend a cool spring day than walking around with a camera.
Eventually reaching the end of the zoo, I started back the way I came and soon recognized a familiar face, my zookeeper friend, Kayla. We had a good catchup a couple of months ago at the zoo when I delivered a canvas she ordered. I didn't want to interrupt her work again, so I hadn't told her I was coming. I figured if I ran into her, great. If not, I'd see her at The Calgary Expo in a couple of weeks.
Kayla and I met years ago after I painted my Smiling Tiger. She had walked by my Expo booth and asked me if the painting was based on a real animal. I told her it was and that I had taken the reference at the zoo. She said the tiger's name was Katya, that she looked after her all the time and recognized her in the painting.
Considering my style is whimsical, and I take significant liberties in exaggerating the expressions, it was an incredible compliment that she could recognize the tiger she knew in my painting.
Since then, I've seen Kayla at Expo and on multiple visits to the zoo. Along with the Smiling Tiger, she has bought other pieces, and I've learned a lot about the different animals she cares for. As Serena at Discovery Wildlife Park and Colin at the Alberta Birds of Prey Centre can undoubtedly attest, if you spend your life looking after animals, I'm going to annoy you with questions.
Now, running into Kathryn and Kayla at the zoo is not much of a coincidence. They both work there. And Kathryn telling me that Mike was coming in this week is also not too unexpected since he has family in Calgary and is out in Canmore three or four times a year to see clients. So we usually meet up if our schedules allow.
But the most bizarre turn of events happened after I let Kayla go back to work. I walked twenty feet to the red panda exhibit and started taking pictures.
Then I heard my name.
Although they follow A Wilder View, and we exchange emails occasionally, I only ever see Sheldon and Tracy at the Calgary Expo, so it took a couple of seconds for it to click.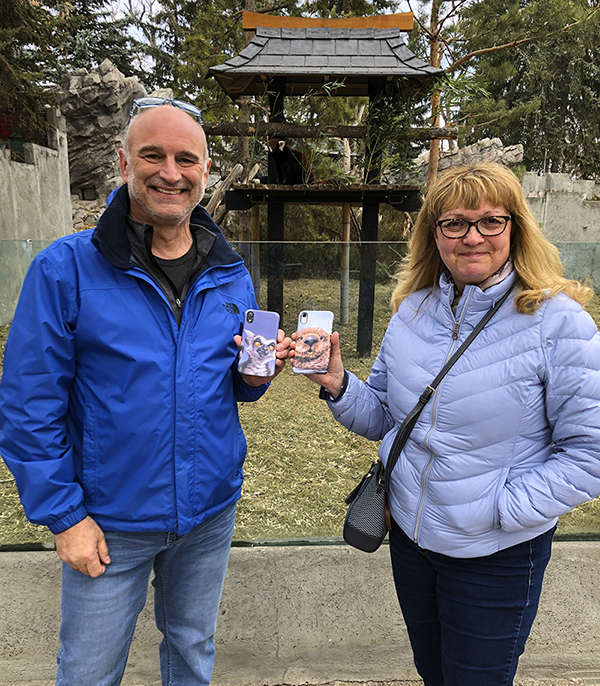 They're two of my favourite people to show up at my booth, not just because they've been great supporters of my work for several years. Here's their collection.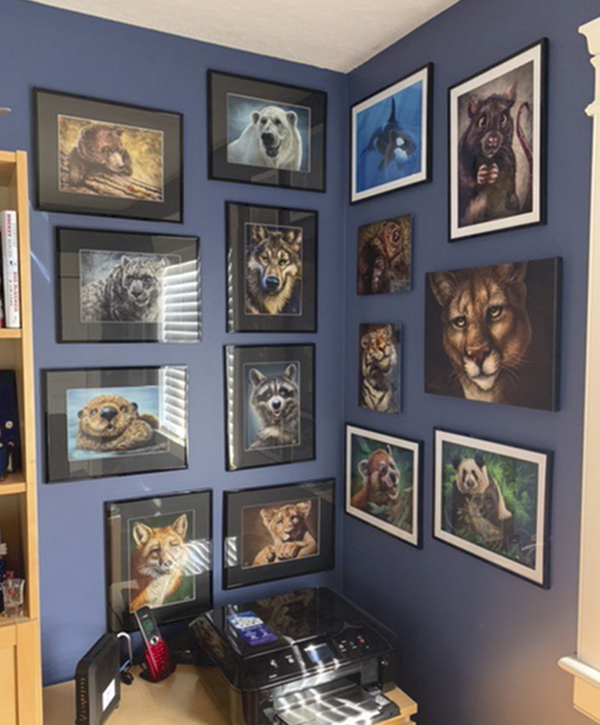 I was already looking forward to seeing them in a couple of weeks, but to run into them at the zoo, on a quiet random weekday in a city of 1.3 million people, was truly strange. I don't know how long we stood there catching up, but it was getting a little chilly, so we walked around the zoo together. I realized that what had started as a bad day had suddenly become a very good one.
It was a real treat to spend the better part of the afternoon wandering the zoo with them. I always want to, but it's hard to visit with people at Expo while looking after others who want to talk about and buy my work. So to have that time to walk and talk with no other obligation or timeline was a privilege, and I was delighted to send them a Thank-You email when I got home. It really made my day.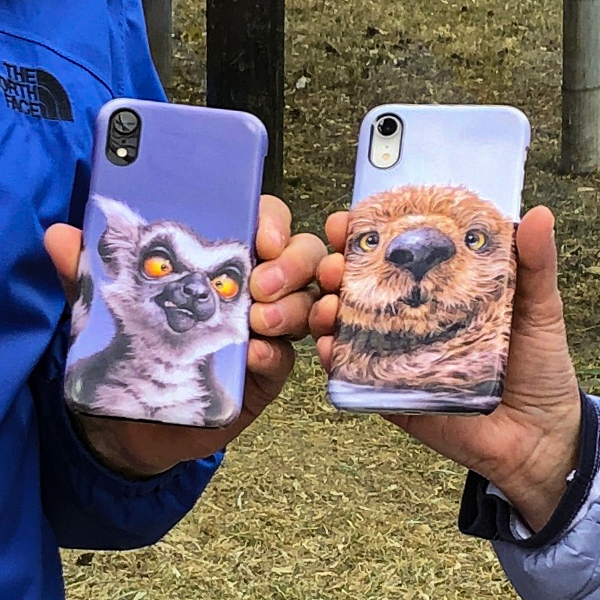 One of the best parts of making art for a living, art that makes people happy, is that I've been able to build relationships over the years. And while I'm grateful that Tracy and Sheldon, and so many others have liked my work enough to buy it, it's a lot more than that.
I don't get that connection with people with the other half of my business. In fact, editorial cartooning is more likely to foster and reinforce division in our culture. But that's a post for another time.
To all of you who've found some joy in my funny-looking animals, whether you've bought any or not, it is sincerely my pleasure, and I don't take your support for granted.
Shonna and my close friends would likely agree that I've become a cynical grumpy old man before my time because I take a lot of the stuff going on in the world far too personally. It bothers me a great deal how people talk to each other, leading with outrage at the expense of empathy.
I'm a heart on my sleeve guy, so letting things go is not one of my strengths.
But if there is an antidote to this poison, personally and professionally, I find it in these paintings and how they make some people happier, if only for a short time. Meeting some of these people and hanging out with them once in a while has been an unexpected bonus.