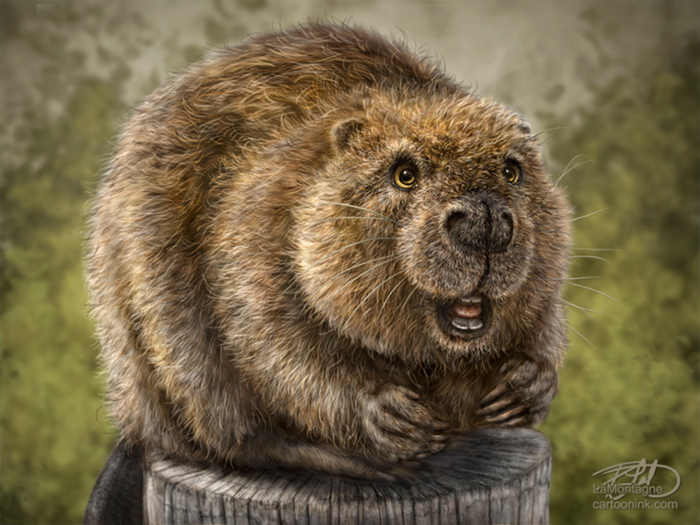 There seems to be no predictable span between the time I gather reference photos and when I end up painting from them. A visit to the zoo might result in a sketch painting the very next day, but most often, I file away photos into folders and when I'm feeling the urge to paint something new, I'll go browsing through my library until I see a critter that sparks my interest.
There are also many animals I decide to paint and for which I'll deliberately gather specific reference, but it might be months or years until it feels right to get down to the work. Many of my Totem paintings have been planned one year and painted the next, often longer.
I've want to paint the Beaver Totem for a few years. I've had reference images for that long and had I been impatient and forced it, I probably wouldn't have liked the result as much as I do this painting you see here. Most of what I had was stock photos I bought and in those pics, the beavers were all in the water or half submerged or in poses that might work, but none that really felt right.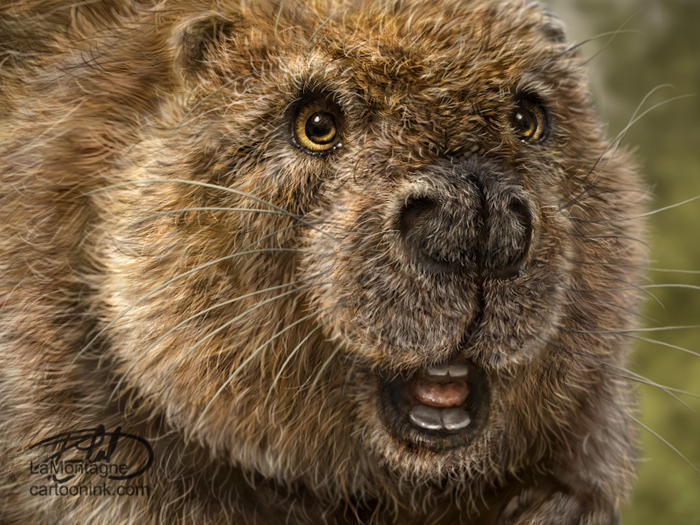 Then last year, I visited Discovery Wildlife Park in Innisfail, Alberta for the third or fourth time and arranged a little photo shoot with one of their resident beavers, Gusgus. He and his brother were orphans, brought to the park when they were just kits by Alberta Fish and Wildlife. Gusgus is the friendlier of the two and regularly comes out for photos with guests. He posed like a pro, while dining happily on crunchy fresh vegetables, with his constant chirps, grunts and murmuring.
My photo shoot lasted just fifteen minutes but I got more reference than I would ever need. In fact, it was hard to choose which pose to go with as there were so many good ones.
Of all of the Totems I've painted, this one ranks in the top three for how much I enjoyed the work. I didn't want this painting to end. But there comes a time when you just have to call it finished and move on the next.
I will admit to some frustration in recent years, in that it never really felt like the right time to paint the Beaver Totem. Turns out, I was waiting for Gusgus.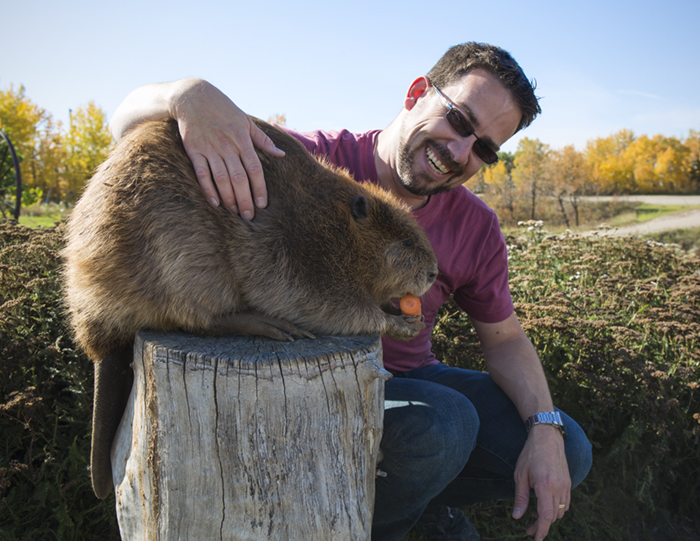 If you'd like to receive my newsletter which features blog posts, new paintings and editorial cartoons, follow this link to the sign up form.  Thanks!