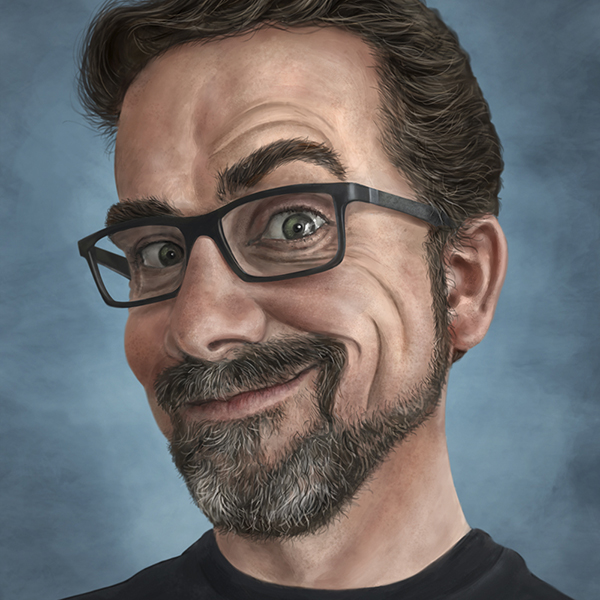 you can listen to this post above or read it below.

If you were to bet on what artists around the world have been discussing this week, you'd be wise to put your money on NFTs.
No, this won't be a long boring technical explanation of the intricacies of the technology. Plenty of tech-savvy people are doing that right now, many of whom are much smarter than I am. Google it, and buckle up. It's a bumpy ride.
Why are NFTs big news right now?
An artist named Mike Winkelmann, who goes by the name of Beeple, sold a digital piece of art through the Christie's Auction House for $69 million. Not a canvas, mural, or sculpture, but a digital file, much like any other image you see online.
It was not a rare image. Anybody can see it.
But it was unique and exclusive, which is where the value lies.
In the simplest terms, the buyer purchased a piece of original art in a format that cannot be duplicated or replicated. Anyone can download a picture of the Mona Lisa, or a 1952 Mickey Mantle baseball card, or see the entire issue of Action Comics #1 (the first appearance of Superman). For collectors, however, the original is the treasure.
When it comes to collectibles, the value is determined by a group of like-minded people deciding that something is special and by how much somebody is willing to pay for an item. Whether it has historical significance or cultural gravitas certainly contributes to potential, as does rarity, but ultimately it's the perception of value that matters rather than material value.
After all, a baseball card is just a piece of printed paper.
Many children of Baby Boomers find out the hard way that their parents' collectibles aren't worth nearly as much as they thought. Our whole childhoods, we were told to be careful around this or that item, because it was worth a lot of money. But when houses downsize or estates settle, the inheritors find out that much of it isn't worth anything at all.
Those once valuable collectibles are now flooding the market, and successive generations aren't interested in buying them because it was their parents' culture, not their own.
So what does this have to do with NFTs?
These Non-Fungible Tokens, a horrible term that will hopefully change, are unique in the digital realm. They're ushering in a new era in collectibles, the opportunity to own rare or one-of-a-kind files that nobody else can have. They can be resold and traded, just like any other collectible.
They can be images, videos, animations, music, books, gifs, memes, basically anything that you can see online. Until recently, one guy owned an original Banksy that he bought for $95,000. He recorded himself setting it on fire, minted it as an NFT and sold it for $382,000. It's the spectacle, the story and the moment in our cultural history that gave it value.
There are a lot more fantastic stories in recent weeks of people buying and selling crypto art for ridiculous amounts of money, many of them unremarkable pieces that might as well be titled "OMG, WTF?"
You might think, "but it's a bunch of ones and zeros; why would I ever want that?"
I don't get it, either. And I've been a digital artist for more than twenty years.
But I've also never seen the value in paying millions of dollars for a Jackson Pollack painting, a Picasso, or big money for memorabilia of almost any kind. I'm a big fan of the Aliens movie franchise, but if somebody offered me Ripley's jacket from the movie or a script with James Cameron's notes on it, I'd admire it for a little while, then sell it to fund a vacation or buy a camera lens.
I like the story of Moby Dick. You can buy Melville's tale of the white whale anywhere, and it will cost you very little. However, a first edition recently sold for the same price as a new SUV.
I am not a collector. Of anything. But a lot of people are.
At first glance, NFTs seem like ways for wealthy people who have way too much money to spend trying to impress each other by buying and selling unique items that only have value because they say they do. When it comes to the 1%, the uber-wealthy throughout history have always played that game.
The whopper of an NFT sale made the news for the same reason it makes the news when somebody wins the lottery. For most people, a significant sum of money symbolizes freedom from difficulty and allows us to judge other people for spending their money on something we think is stupid. It checks a lot of emotional boxes, which helps news media sell advertising.
We're not as complicated to figure out as we think we are.
I've received half a dozen emails this week mentioning this big NFT sale. I spent about four or five hours reading articles and listening to podcasts unpacking this phenomenon. As with any topic, my opinion and evaluation will shift to accommodate new information, but here's how I currently see it.
The Tech
NFTs exist on the blockchain, the same technology that allows cryptocurrencies like Bitcoin and Ethereum to circulate. In simplest terms, blockchain is a database. Once something is recorded to the blockchain, it can't be changed, which is why it is lauded for its security. It consists of thousands of computers worldwide, and when transactions happen, all of them must verify and agree with the details of that transaction for it to be deemed authentic.
If there's an error on one computer or somebody attempts to hack it, the other computers correct the error to match their records. The only way to change the data or complete a transaction is for the majority of computers to agree.
A hacker would have to control 51% of all these computers to make a fraudulent change.
Like most tech stuff, you don't need to understand all of it to appreciate or use it.
Fear and distrust greeted the arrival of the internet in the mid-90s. Nobody wanted to put their private information on it, certainly not their banking or credit cards. As it evolved, we became more comfortable with it.
You need no other proof of our acceptance than social media. We know that massive corporations are using our personal information against us daily, and we don't care. The irony is that we spend so much time on these platforms complaining about other companies and governments doing the exact same thing.
But that's a foaming-at-the-mouth rant for another day.
We used to rent movies at Blockbuster, buy all of our products in stores, had landlines in every home, racks of records and CDs, and got our pictures developed at photo labs.
I was an early adopter of the digital art medium in the late 90s. Other artists often gave me sour judgmental looks and comments when I said that I worked digitally.
"Oh, the computer is doing the work."
When people don't understand something, it's easier to dismiss it than admit their ignorance. We often greet any change with anger because if the world changes, we might have to change, which is frightening.
These days, most commercial art you see is created digitally. Photographers formerly devoted to film wouldn't dream of going back to their darkroom days. Authors who criticized e-books in their infancy now appreciate their earning potential, bypassing publishers altogether and finally earning a living from their writing.
Artists 20 and 30 years younger than me have no hang-ups about digital art or any of this technology because they grew up with it. It was always there. They aren't afraid of it.
The problem with new things like this is that tech-savvy people overexplain the inner workings and scare the hell out of everybody when it first comes out. It happened with the advent of the internet, but now we use it without thinking about how it actually works.
When it comes to blockchain, cryptocurrency, NFTs and the other ingredients in this new tech stew, most people only need to know that it will likely change the world and how we do things in ways we can't yet comprehend. Just like the internet did.
Some of the Cons
There's some concern about fraud, but it's not about hackers.
Say somebody decides to take a copy of a digital art piece, mint an NFT from it, claim it as the original, and sell it. Once the transaction is complete, it will be complicated to get the money back and confiscate the NFT.
NFTs are ripe for money-laundering, but that's always been a problem with the art world. The wealthy have long used extravagant art purchases to hide large sums of money and avoid paying taxes.
But there's one really big problem with blockchain, cryptocurrency and NFTs. Because all those computers need to verify each other to maintain such a high-security level, the environmental impact is massive. I mean, HUGE!
There was even a website for a short while that took random NFT images and estimated how much energy it took to create them on the blockchain. I looked at about a dozen, and most of them consumed the same energy as an average household uses in three or four weeks. Others measured the usage in flight time of a Jumbo jet, hundreds and thousands of hours. The site is no longer active because it became about people judging the art's quality rather than the environmental cost.
This last one is the primary reason I am not minting any NFTs right now.
Don't get me wrong; if somebody gave me $70 million for an original file of one of my funny-looking animals, I would take it. Then I could donate a bunch to wildlife causes and soothe my conscience for the energy waste. And buy that cabin by the lake, have a movie theatre room, and horses, and…
Where was I?
Many artists who don't already enjoy massive popularity or make large sums of money suddenly think that NFTs will change that. I've been doing this long enough to know that isn't how life works.
Lightning does strike, people do win the lottery, but most of the time, there are no shortcuts.
Every overnight success that we hear about spent many years toiling alone at their craft, often in relative obscurity.
I had never heard of Mike Winkelmann before this week, but I've since enjoyed exploring his work. The piece that got him the big payday was a collage of 5000 images created over the past 13 years. His 3D painterly style illustrations could easily be called editorial for their cultural commentary, and many of his pieces are insightful and thought-provoking. He's an excellent artist and had almost 2 million followers on Instagram before this sale.
My next-door neighbour Chris, also an artist, pointed out that Beeple has been revered in the art community for a long time, respected for his incredible work ethic. The guy's a machine for how much quality art he produces.
So how is this under the Con heading?
Because many people are focusing only on the fact that this artist, unknown to most people, just made millions on one piece of art. The press makes it sound like it's only because of the NFT, rather than the art, which it isn't.
The NFT was the vehicle, but the art piece was a story about a lifetime of one artist's work. Yes, luck plays a part, as it always will. Many more skilled artists in the world have created many times the amount of work Winkelman has, and their names will never be in a headline. For Beeple, NFTs came along at the right time, with the right interest, after he had completed the right piece of work.
That's just life. And sincerely, good for him. I like it when artists get paid for their hard work.
But to suddenly think NFTs will make every artist rich is just silly. Stories make the news because they're unusual, not the opposite. It's the reason we hear about one plane crash on the other side of the world, rather than the thousands that are in the air right now that will take off and land without a problem.
We'll hear about more of these big sales for the next little while, but it will die down as it is replaced by something else. Probably a scandal involving one of the Queen's Corgi's having an accident on the wrong carpet.
But NFTs aren't going away, and that's a good thing.
The Pros
They'll solve the blockchain energy problem, and it will become more affordable and less environmentally destructive. Right now, we're in the early stages, which always costs more money and resources. One need only look at the ridiculous brick-sized mobile phones of the 80s or computers that used to cost a fortune and fill an entire room. Technology evolves with demand. There's a lot of money to be made in blockchain, which means it's in everybody's best interests to make it more efficient.
Like most technological advances, we can see the possibilities are there, even if we can't yet identify them. Nobody saw the myriad ways cell phones would change to become what we have now. It's a wonder we still call them phones with how little they resemble the clunky black plastic thing that used to hang on my kitchen wall growing up. Do kids today even understand why we 'dial' a number?
Once the bugs get worked out, NFTs will make the lives of creators infinitely better.
At present, in most western countries, copyright is established as soon as the piece is created. You can register your creations with the US copyright office, but for the most part, it's yours when you make it, with plenty of ways to prove it.
But artists get ripped off all the time. A woman in Ladysmith BC used my Otter image as her business logo and window art for three years before I found out about it and issued a cease-and-desist, and that's just one instance.
With their unbreakable digital date/time stamps, NFTs will revolutionize copyright, offering one more means of proving ownership. Just as I back up every image to the cloud after I complete it, I expect that one day soon, it will be part of my routine to upload a finished piece to the blockchain.
It will also give digital artists authentic originals of our work to sell. The copyright will still belong to the artist; he can still sell prints, license the image and do whatever he likes with it, but that NFT will sell as the digital original.
In 2013, Emilio Estevez bought a canvas print of a painting I did of his father, Martin Sheen. You can read the whole story HERE, but the short version is that he wanted the original. With digital art, all I could do was include a signed document that certified as much.
If the technology existed then, I could have provided the signed 18″ X24″ canvas and included the NFT original file.
Then there is the Smart Contract to go with it, allowing artists to stipulate different transferable rights for their creations. An author might create a limited run of her book, including editing notes, additional artwork, an extra Epilogue chapter, or a video diary. The sky's the limit.
Already inherent in NFT smart contracts is resale revenue. When the buyer of an NFT sells that piece to somebody else, the artist will always get a cut. Right now, it's somewhere around 5-20% of the sale price, but it could be anything, depending on the criteria applied when minting the NFT. Best of all, the artist will get paid. The money is never in the seller's hands at the time of sale; the blockchain automatically deposits the percentage into the artist's account or wallet.
Artists could create exclusive editions, limited runs, different versions, provide additional content.
Songwriters could offer an intimate acoustic session video to go with their limited edition album.
Photographers might release a photo diary, an editing tutorial, or a signed e-book.
The possibilities for additional art revenues are limitless, and the benefits to the creative artist go far beyond the lottery odds chance of making millions from one piece of art.
In the near future, artists could gain more control over their work than they have ever enjoyed in the history of art itself.
As in all things, when people get involved, there will be corruption. We can't help it; we're a shifty bunch of primates and our own worst enemies. But just like anti-virus software in our computers, chip technology on our credit cards and fingerprint logins for our phones, there will be solutions to problems.
As a self-employed artist, used to constantly protecting my work and watching my back, I think the next ten years might be a big leap forward for the creative community.
I'm looking forward to it.
Anything's possible.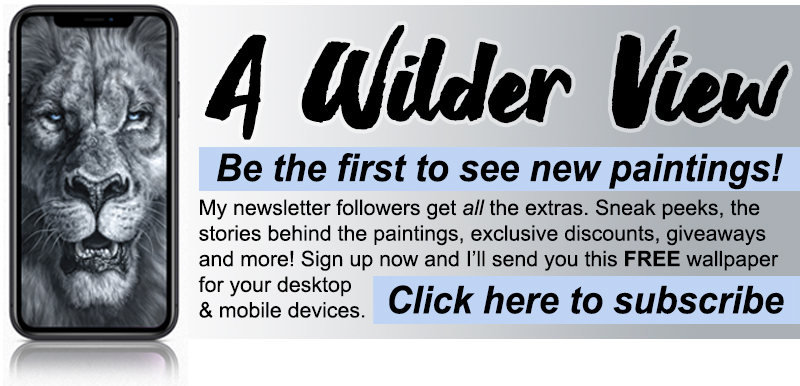 © Patrick LaMontagne
Follow me on Instagram @LaMontagneArt