Like many guys, I'm lured by gadgets, things that go click, whir, light up and basically are adult versions of the cool toys we had as boys.  But fortunately, I don't make impulse buys.  I have a fear of buyer's remorse, so I will very rarely buy anything without thinking it through.  Took me two months of going back and forth in my head last summer about whether or not the iPad was a toy or something I really would benefit from.  As I use it everyday,  I have no regrets and consider it one of the best purchases I've ever made.
Here are a few fairly recent buys that I'm pleased with.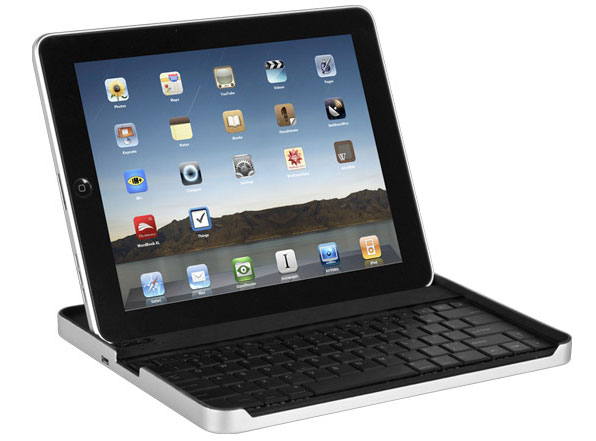 ZAGGmate iPad keyboard – To find out all the details about this wonderful little device, head on over to their website.  I've known about this keyboard for at least six months and I've gone back to look at it every once in awhile, usually after typing something lengthy on the iPad screen, dealing with autocorrect and annoying editing issues.  Love the iPad, don't like typing on the screen.  I'm quite a fast typist, comes from years of admin office work before I was a full-time artist, so I find typing on the touchscreen to be anything but user friendly.
The ZAGGmate works on Bluetooth, so contrary to what you might think from looking at their site, it doesn't even need to be touching the iPad to work well.  I've often left the iPad in the Apple case, propped it up on its spine on a table and just typed with the keyboard as is.  I bought this great little Case Logic sleeve at Staples, which holds the iPad (in the Apple case), the ZAGGmate keyboard, plus it has a small pouch on the front for headphones, my Wacom Bamboo Stylus, a USB key, and the makeshift glove for drawing.
So whether I want to use the ZAGGmate as a case for the iPad, as a keyboard, or both, I'm very pleased with the purchase.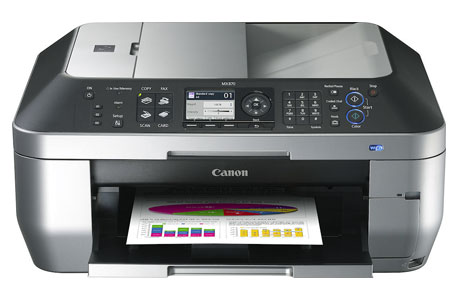 Canon PIXMA MX870 Printer – Bought this at the beginning of the year from B&H, as I realized I needed a colour printer.  To be honest, this has sat in my office, in the box for the majority of the year.  Finally unpacked it and set it up a couple of weeks ago, replacing my all-in-one Xerox PE16.  While the Xerox was only black and white, it did the job for a number of years, but in today's terms, it was big, clunky, and finally outlived its usefulness.
I don't do a lot of printing of my images as I send those out to be done professionally.  While I need to print off reference photos for sketching, and the requisite office documents that go with running any office, for the most part, my experience with color printers had been less than ideal.  Ink that dried out all the time, constantly doing print tests, all of the problems that have plagued home printers for years.  What I didn't realize, is that over the many years I've been using the Xerox, technology has advanced.  Who'd a thunk it?
After checking with colleagues and reading reviews, I decided on this model and so far, I'm not disappointed at all.  Easy setup, very nice printing in both color and black/white, copier and fax work well (can't remember the last time I faxed, though) and best of all, the scanner is dead quiet.  The Xerox scanner was horrible and loud, so I've just been taking digital photos of my sketches and importing them into Photoshop that way (don't laugh, it works very well!).  But I've started using a scanner again, too, because the quality of the Canon is excellent.
Even the replacement ink cartridges are reasonably priced.  If anything changes with the quality or performance, I'll be sure to post an update, but for now, very pleased.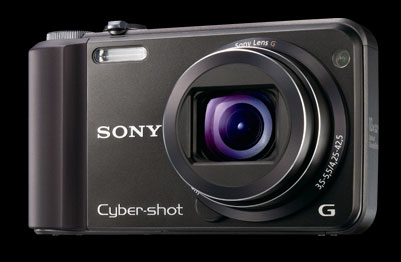 Sony Cyber-shot Digital Camera H70 – While we have a Nikon D60, which is a great user friendly camera for anybody who wants to learn more about photography, but still wants the point-and-shoot option, it's not exactly portable in a jacket pocket.  As I'm heading to Photoshop World in a few weeks, and don't want to lug around the Nikon, I wanted to get a new compact point-and-shoot.  Our current model is many years old, a Pentax 3.2 Megapixels, so very obsolete.
While I normally would have done a lot of research before buying another camera, this one was almost an impulse buy on my part, because I did very little research and what I did do was on my phone while comparing prices at three different stores.  Retailing for $250 (much less than our first point-and-shoot cost years ago), I got a sale price of $219.00, and it's a great little camera.  16.2 Megapixels, 10X optical zoom, takes two different kinds of data cards, and has a lot of options normally not found on a point-and-shoot.  I'll need to spend some time learning the ins and outs, but so far, pretty pleased with the purchase.
I'm probably done buying hardware and accessories this year, but who knows?  Come to think of it, I really could use a zoom lens for the Nikon.