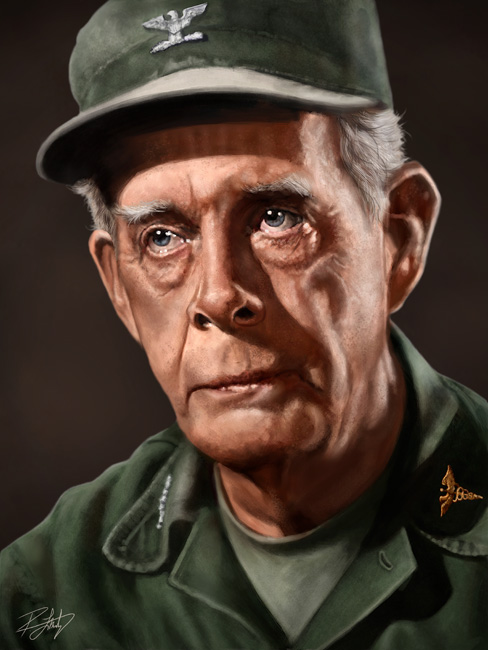 Harry Morgan passed away this month, peacefully in his sleep at the age of 96 years old.  While he had many movie and television credits in his career, he was most known for the character of Colonel Sherman T. Potter on M.A.S.H. , the role he won an Emmy for in 1980.  The impact of the series on our culture is well known and to this day, I still enjoy watching it in syndication, even though I'm sure I've seen every episode more than a few times.
The combination of writing and acting talent on that show was incredibly rare, and what I loved most about the character of Colonel Potter, was that while he was regular army, he had a great sense of humor, and a big heart.  When I heard that Morgan had passed away, I was saddened to hear it, but not too much.  Hard to feel bad for a man who lived a long life doing the work he loved.  Better to be inspired by his example, than mourn his loss.
I thoroughly enjoyed painting his portrait.