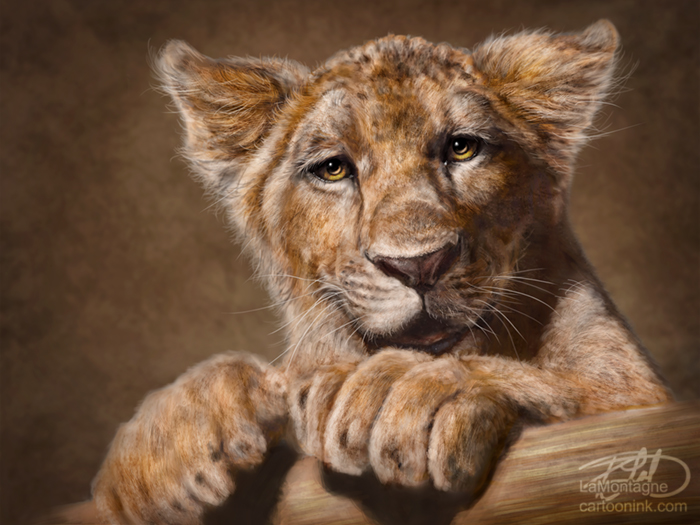 My latest painting, a lion cub named Zendaya.
At the end of May, I had the opportunity to spend some time with a couple of lion cubs at Discovery Wildlife Park in Innisfail. It's a wonderful place I'd driven by on many an occasion but had never made the time to stop in.
I'm wary of supporting zoos if they don't have a mandate or reputation for existing for the right reasons and for treating the animals well, so I did a little research before attending. I was pleased with what I found out and if you're curious, I'd encourage you to visit their site to read a little about the work they do.
I've been fortunate to enjoy the generosity of many of my photographer friends who've been willing to let me use their images for reference on a number of my paintings. Some of my most popular pieces wouldn't have been possible without their assistance. In other cases, I've purchased stock photos online. The common thread in both of those options is trying to find the right photos to work with that will get me close to the vision I see in my head. Often, I find that even though the photos might be excellent, I'm working with what I've got and have to settle a little. This should in no way be seen as a criticism of the photographs, just a missing element, namely my own experience with the animal I'm painting.
In recent years, I've been taking my own reference pics and that has quickly become the preferred option. Having won a high end camera along with my Best in Show Award at Photoshop World last year, I've been working to become a better photographer. Between that camera and the one I already had, each with their own uses, more and more often I'm using my own reference pics for paintings.
Discovery Wildlife Park offers behind-the-scenes experiences with some of their animals, under the vigilant supervision of their keepers. This year, with the arrival of two lion cub siblings, they offered an opportunity for very small groups of people to get up close and personal with the cubs, for an additional fee, as would be expected. This will only last as long as the cubs are enjoying it and while they're small enough that it doesn't expose guests to any risk.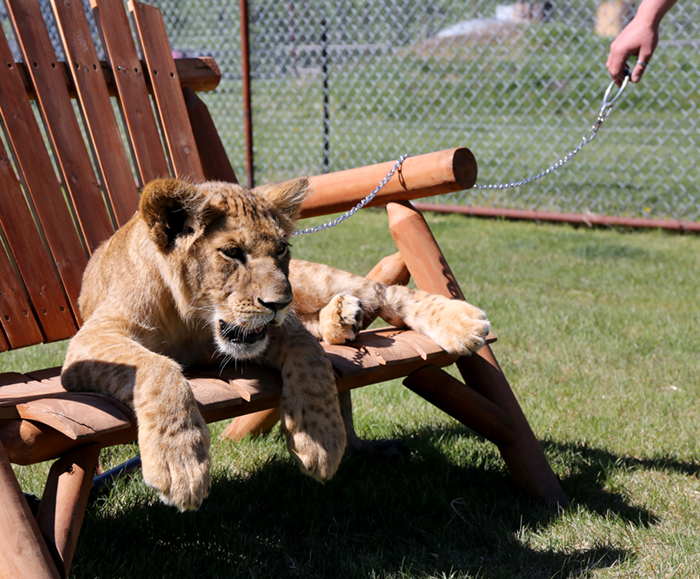 Two trainers, two other guests and I were brought into an area outside of the cubs' main enclosure, but still in a controlled area. The two cubs were each brought out on a leash by a trainer. Initially, the female, Zendaya, the subject of this painting, didn't seem to want to come out and be sociable and they had told us earlier that it was up to the cubs. If they didn't feel like participating, they wouldn't be forced. I quite liked that.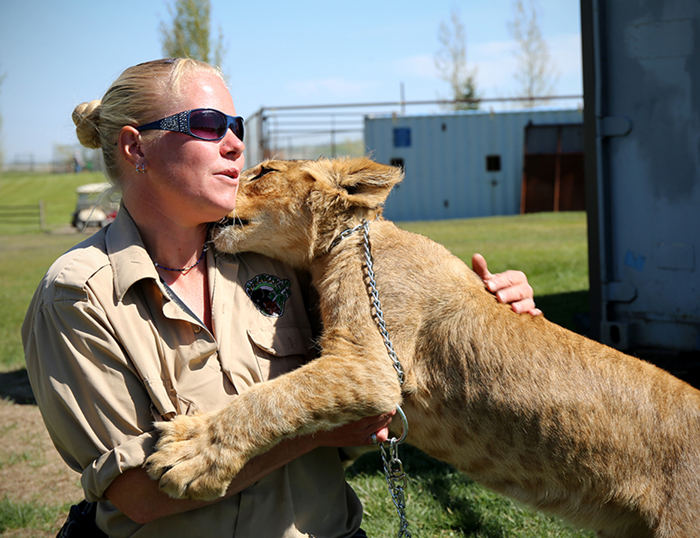 Griffin, the boy, seemed to love the attention and exploring outside of his enclosure. He was also clearly enjoying the physical interaction with the keeper and there was an obvious bond there. When Zendaya finally decided she was missing out on her brother's fun, she wanted to come out as well and was just as affectionate with her keeper.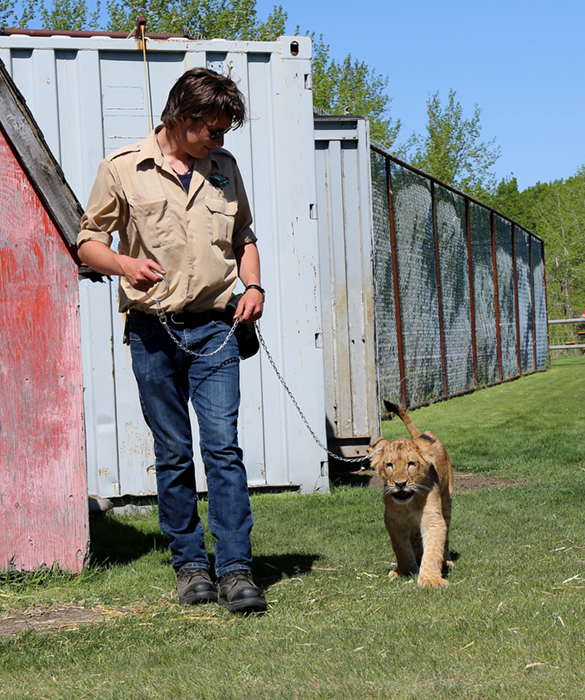 We had plenty of opportunity to ask questions and for much of the time; I was within arm's reach of either cub. When the keeper felt that one of the cubs was relaxed enough, we were allowed to touch them, specifically told to keep our hands away from their heads as they didn't know us. I was allowed to take plenty of pictures and the whole experience was a real thrill.
When I got home, I had so many great shots to choose from, I knew I was going to paint one of the cubs and will very likely paint the other in the near future. I'm also planning to return to the Park very soon to get some more photos of the other animals for similar painting reference. They have a very cooperative beaver there that I'm dying to get some good shots of as I've wanted to paint one for a while.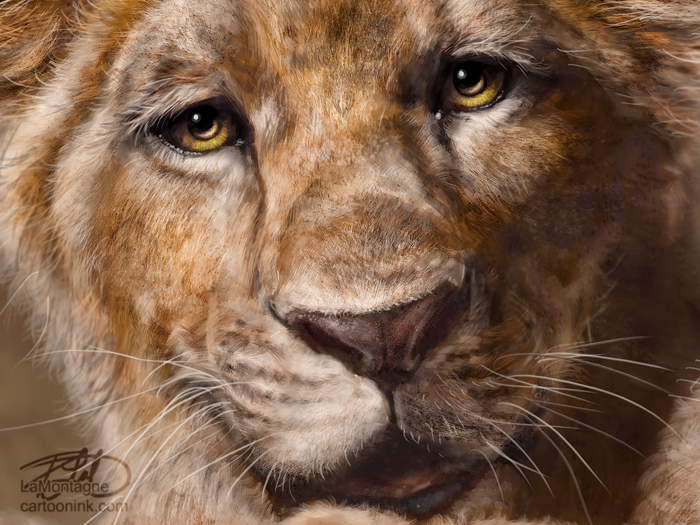 I had initially intended this first lion cub piece to be more of a sketch painting, but the more I worked on it, the less I wanted to stop, so I carried it through to a completion. I'm very happy with the result and I'm looking forward to seeing it on canvas.
This was my first painting done with the recent upgrade of Photoshop CC 2015 and it worked flawlessly. As usual, no photos or textures are used in the actual painting, just for reference. Everything is brush work, using both the Wacom Cintiq 13HD and the Cintiq 24HD displays.
Thanks for reading.
Patrick
If you'd like to receive my newsletter which features blog posts, new paintings and editorial cartoons, follow this link to the sign up form.  Thanks!