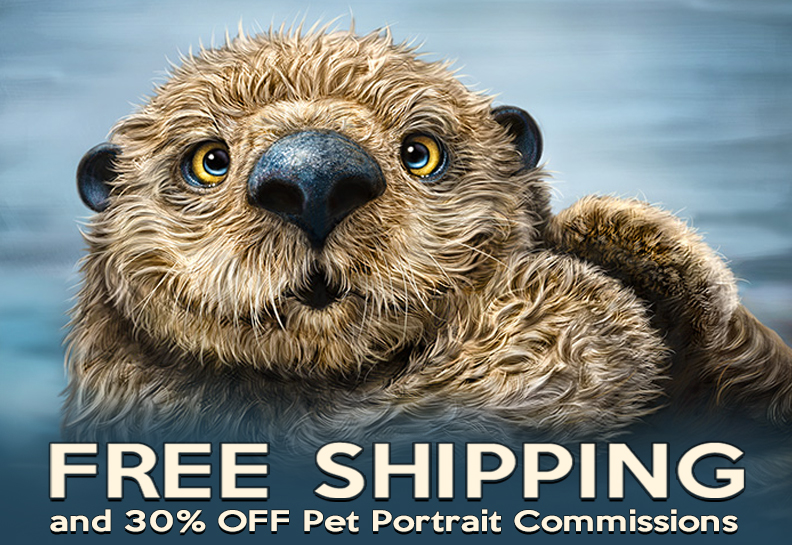 First Offer: FREE SHIPPING!
This applies to everything in my online store, including the 8″X10″ prints I just added. They've only been available once before via my newsletter, social media, and at The Calgary Expo. For those 8″X10″ prints, postcard sets, poster prints, matted and canvas giclée prints, there are no shipping fees for orders to Canada and the Continental United States, only while inventory lasts. If you live close to me, I'll even deliver and can take payment in person via cash or credit card. Check out the store here.
Second Offer: 30% OFF COMMISSIONS
The regular rate for pet portrait commissions is $900 (+GST). For the first THREE people that book a commission following this deal, the cost is $630 (+GST). That includes a canvas giclée print (up to 18″X24″), shadow box frame, and shipping. We're talking friends and family rates here. This sort of thing makes a very unique Christmas gift and something you'll want to think about sooner, rather than later, to have it done on time. For more information and to see some of my commission pieces, please visit that page on my site.
Any questions, drop me a line via the contact page.
Cheers,
Patrick