My cat died. Still miss her, still expect to see her, and still think about her a lot, though it doesn't hurt as much as it did. No guilt, though. She got a ton of love her whole life and in the end, she just got old. It happens. It sucks.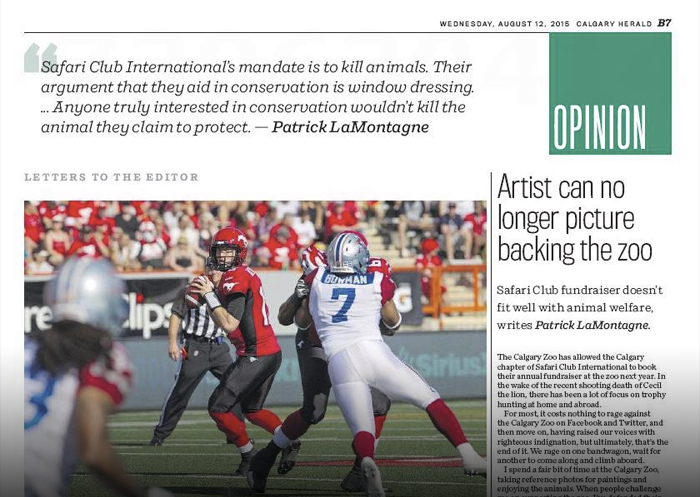 The fiasco with the Calgary Zoo and Safari Club International. To recap, I stated publicly that I could not support the zoo if they allowed SCI to hold their fundraising event there. That meant no more visits or selling my prints there, but it was contrary to my core values and I couldn't get past it. The Calgary Herald read my blog post and asked to reprint it, which led to a lot of support, but plenty of nasty emails and comments as well. It was a jarring experience, one that I took personally and there were some pretty low days afterward. Who keeps feeding the trolls? Why aren't they dead yet?
Art is a luxury and the Canadian economy has been taken out at the knees this year. When people are losing their jobs, the last thing they prioritize is paintings of funny looking animals. I get that and thankfully, editorial cartooning still pays a lot of the bills and we're in a federal election. Make hay while the sun shines, even if it's on the backs of lying, thieving, no good politicians. Hardly going to lose the house, but it's been a bit of a down year. After so many good ones, I guess I was due.
Midlife crisis, existential angst, whatever you want to call it, this frickin' thing never seems to end. Meaning of life stuff, what's the point of it all, does all of this effort really matter in the end? I now know now why this ridiculous cliché exists, because it's a harsh reality, too. A study out of the UK in 2008 reported that 44 is statistically the lowest year of a person's life. I'm going to agree with that. Add that to my garden variety OCD and anxiety issues, which everybody says they understand, but really don't. Trust me, nobody hates being around a downer more than the person who actually IS the downer. Shonna's riding it out, clearly enduring some of the latter of the 'better or worse' contract. Haven't caught her putting arsenic in my rum yet and I still have a couple of friends left…I think.
But hey, if you believe the stats in that report, it's an upward swing from here, which means it's an uphill climb, too. Damn these deep dark holes.

The Good
What, you didn't think it would be ALL whining, did you? This summer had plenty of bright spots, too.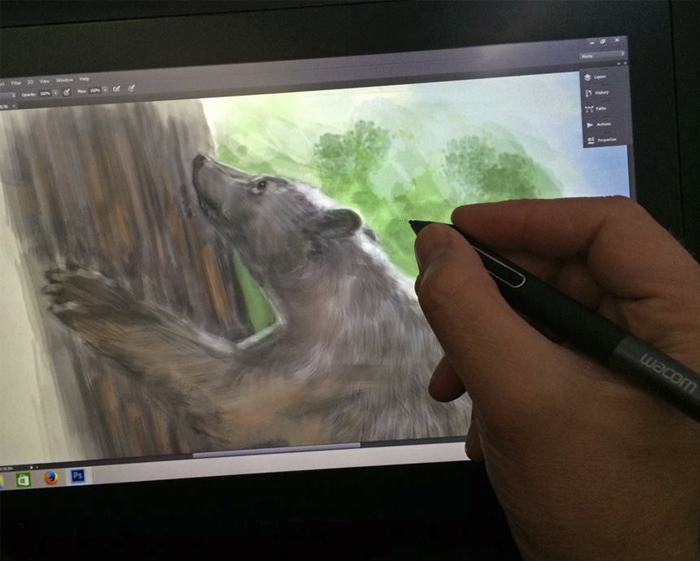 I've been doing a lot more painting this year, hoping to have twice the content I'll need for the book deadline in July. Between the writing and artwork, I want it to be the best effort I can muster, so my funny looking animals have been the priority. Despite the economy, I've been turning down work that isn't in line with that goal, focusing on the long game. I've wanted to do a book for years, and have no illusions of imaginary riches. With Renegade Arts Entertainment publishing it, it's no longer a what-if or maybe-someday. It's put-up-or-shut-up.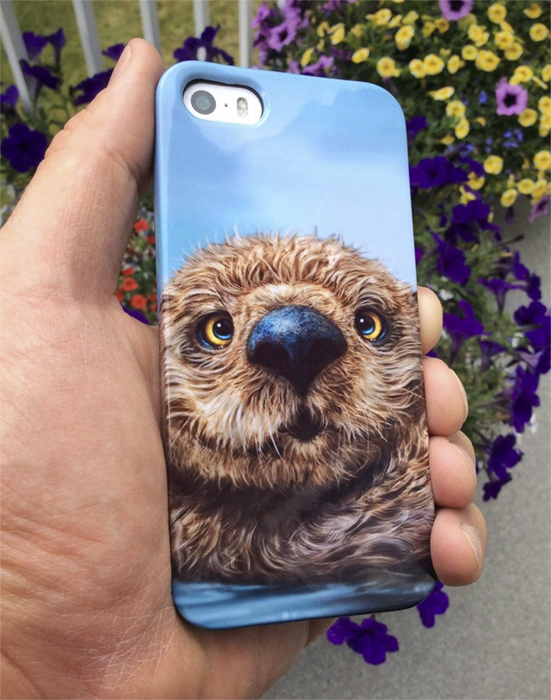 A few new shirts coming soon from The Mountain, a new licensing deal with DecalGirl, with more in the works, and I'm trying to get my prints into other venues in Canada. Best of all, just this week, Safari Club International pulled out of their event at the zoo and I received another print order that very day. I plan to go back on Monday to deliver the order and take plenty of pictures. Being able to take a stand and not have to suffer long for it, I feel like I got to have my cake and eat it, too.
Managed to squeeze in a few camping trips this year, which is three more than last year. Each had their high points and I'll be making the same effort to get away from the desk and tech next year. The weather was all over the place this summer, so I didn't hike as often as I would have liked, but I got out whenever I could, camera at the ready.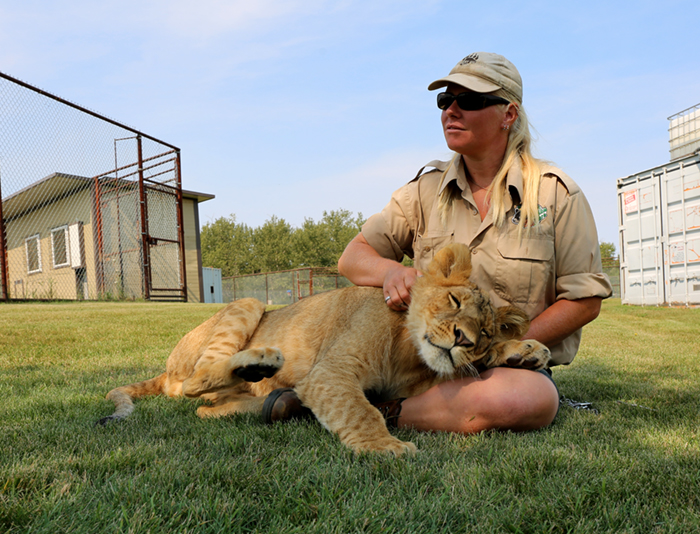 Visiting Discovery Wildlife Park this year was wonderful, especially getting a behind the scenes experience with the lion cubs. The first visit was so enjoyable that I went back and did it again, taking plenty of photos on both visits and I've already used some as reference for paintings. I'm planning to go back one more time before they close around the middle of next month.
If you had told me ten years ago that many of my waking hours (and more than a few of my sleeping ones) would be spent preoccupied with wildlife, I would have been surprised. Whether it's taking pictures, sketching, or painting, these funny looking animals seem to have taken up residence in every corner of my life. There is a feeling of momentum with this work, that rather than cruising, I'm still accelerating. Where it will take me, I have no idea, but I'm looking forward to it.
Cheers,
Patrick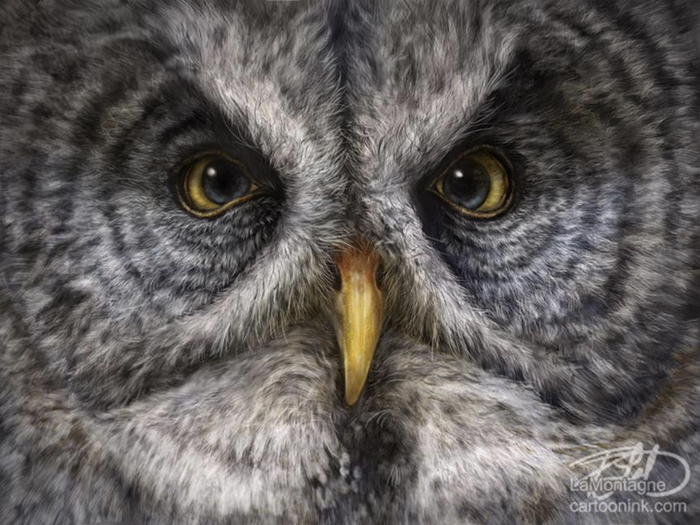 If you'd like to receive my newsletter which features blog posts, new paintings and editorial cartoons, follow this link to the sign up form.  Thanks!