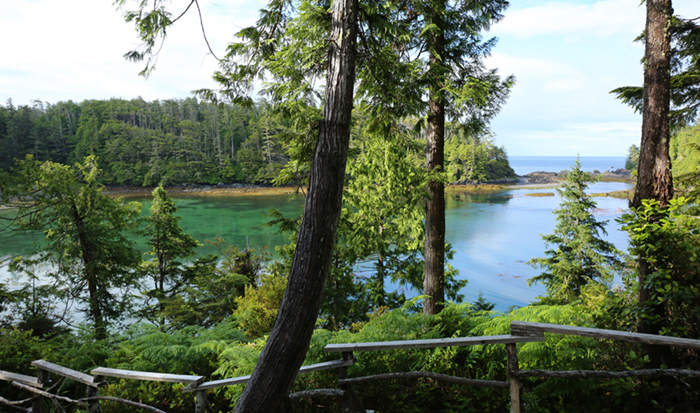 The view from our deck at He-Tin-Kis Lodge in Ucluelet
My wife and I don't travel a lot, but when we do, we like to stay in unique accommodations and take a lot of half-day or day tours and excursions. While at dinner the other night in Ucluelet, we were laughing as we talked about the travelers we'd like to imagine we could be and the ones we really are.
You're unlikely to find us hiking the Inca Trail in Peru. At one time, that was a serious discussion, but we've stopped kidding ourselves. It's just not us. Same goes for reaching the top of Kilimanjaro, a week on the Amazon River or living off the land in deepest darkest Borneo. We'd like to go on African Safari one day, but it's unlikely we'll be roughing it much when we do.
We all like to have this image of who we could be but at some point you must realize that you can still stretch your boundaries without becoming Indiana Jones. I know some of those people and I admire their sense of adventure. Preparing for months in advance to climb Everest or hiking the Appalachian Trail? Good on ya. I think that's cool. But it's not my cup of tea.
On the other side of the coin, we are not cruise ship people, going from port to port with thousands of others, sticking to a rigid schedule. While we have stayed at all-inclusive resorts in Mexico and Costa Rica and that works for us from time to time, we are also not lie on the beach for two weeks people. We're usually bored of that after Day 1 and have to get out and do something.
A highlight of a past vacation was a private tour to the Mayan ruins in Coba, something we booked with Edventures in Tulum, 'cause the guy's name is Ed. And while he didn't offer the specific tour we wanted, he said, "My Mom will take you."
That's how we ended up spending the day with Judy, who drove us out there in her own SUV, and got us a private walking tour with the oldest guide who had been with the original National Geographic survey of the site. Shonna and I love history, so this was quite special, especially since he talked to us more like we were university students than tourists. Talking to Judy for three hours in the car about real life in Mexico was fascinating, too. You want to learn about life somewhere else, talk to the locals, not the information centre.
Add to that jet skiing in Costa Rica, an open cockpit biplane flight over the Hoover Dam and Shonna's out of the blue "let's go skydiving" over lunch one day in Vegas and this is our best selves on vacation. We're not testing the boundaries of adventure or blazing new trails. We're not doing anything that hasn't been done before. Pretty much everything is rather safe, but it's usually just different enough that we're living a little more of life than we're used to, and having a good time doing it. A couple of workaholics seeing and trying new things while still making paying off the mortgage a priority.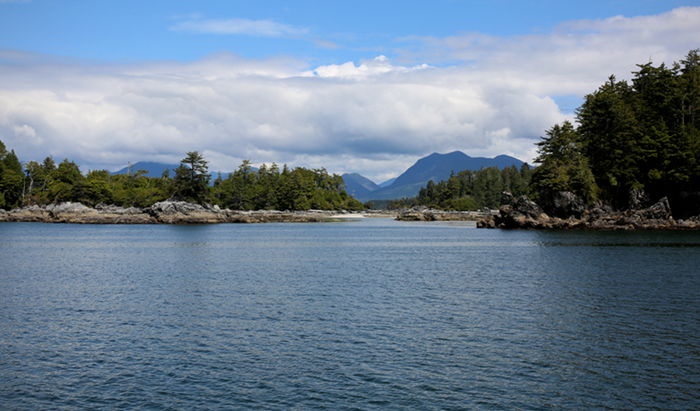 The Broken Group Islands with Archipelago Wildlife Cruises

This past week was pretty close to our idea of a perfect vacation. I booked this trip in January, a repeat of my artist retreat two years ago. The goal was to go out to Vancouver Island, take a ton of reference shots for future paintings and get out of the office for a week. Full stop.
But as the year wore on, we planned some home renovations, and a loosely planned trip to Europe in the fall was cancelled because neither of us is feeling it this year. Shonna was able to get the time off work, but to her credit, she gave me the option of continuing to go away alone to get what I needed, without any bad feelings. She's never been the guilt trip stereotype, so I knew if I chose to go away on this trip by myself, she'd be fine with it. We'd do something else together later. I enjoy her company more than anybody else's, however, so the idea of her coming along added to my trip and I was happy to have her join me. In fact, she's probably the only person with whom I could do this trip.
Driving to Vancouver Island is also something that we have never felt inclined to do. We're not really road trip people. So we flew to Comox from Calgary.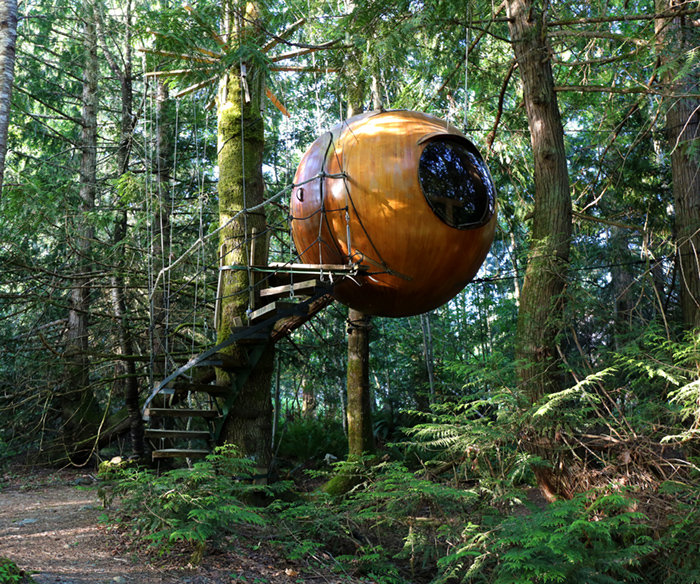 Spirit Sphere near Qualicum Beach
As this was no longer just my trip, we started looking for some extra things to do. She wanted to see if we could find the elusive white ravens in Qualicum Beach, an idea I was on board with, since we were already staying nearby in the Spirit Spheres for one night. We never found any, but it was fun wandering around forest trails in places they'd been spotted and photographed before.
On the other side of the island, the accommodation I'd booked in Ucluelet was fantastic and we were both quite happy at He-Tin-Kis Lodge. With an incredible view, it was a great place to wake up and come back to each day.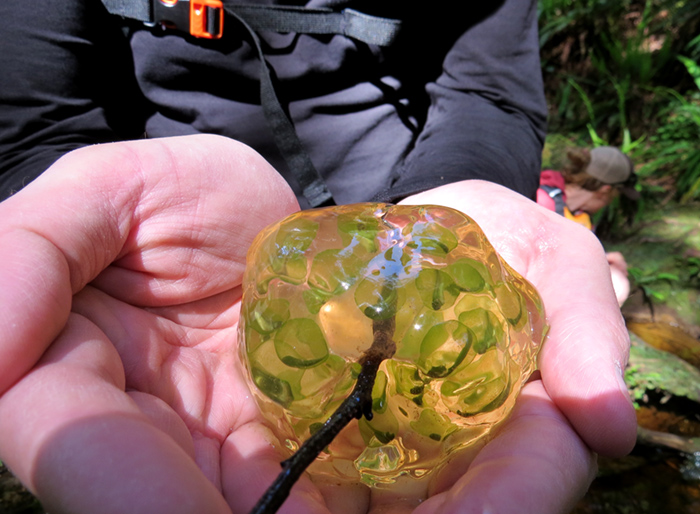 Salamander Eggs in their gelatinous casing on Meares Island
Something I hadn't planned on doing this week was sea kayaking in Clayoquot Sound out of Tofino. We added that when Shonna decided to come along. Quite a pleasant surprise as it was one of the highlights of the week. A four hour tour, we ended up on Meares Island walking along a rough looking boardwalk through an old growth forest among massive cedars and other natural wonders.
The next morning we ended up bear watching in Clayoquot Sound at low tide for a few hours. It gave me a ton of reference photos I hadn't expected to get and was still a fun excursion for both of us. Seeing black bears in the wild, doing their thing on the beaches, oblivious to the silly tourists snapping shutters just meters away on boats was really quite special. We weren't bothering them and they showed no sign that we were intruding on their day at the office.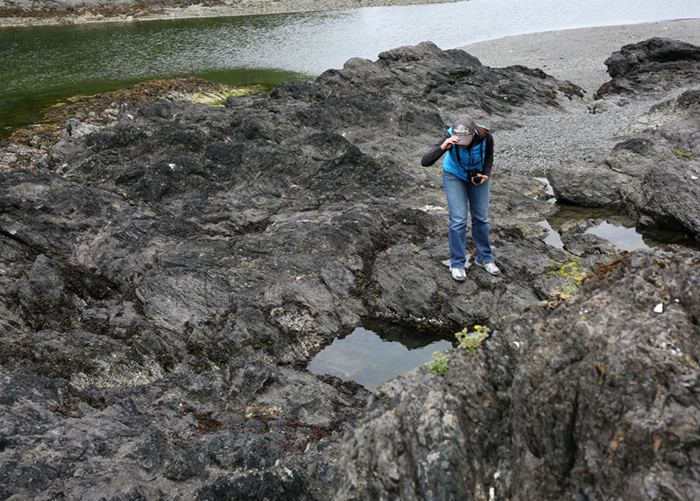 Shonna looking for marine life in a tide pool.

Back in Ukee, we spent the afternoon hiking along the Wild Pacific Trail, looking at anemones and little crabs in the tide pools, snapping photos and enjoying the area. I've hiked the trail a few times before but enjoyed it most this time around. Pretty sure it was the company.
Finally, on our last full day in Ucluelet, we went out for a wildlife tour with Archipelago Wildlife Cruises through Barkley Sound and the Broken Group Islands. Five and a half hours on the water, we saw bears, eagles, grey whales, seals, sea lions, deer, raccoons and more birds than I can name.
I can't say enough about this tour. Shonna and I took it on our first visit to the area in 2011. Then I went out with them three times on my artist retreat two years ago. This time around, I had planned to go twice but they were fully booked for most of the week and Thursday was the only day available. Had that not been the case, we would have missed out on the bear tour in Tofino, so it worked out very well.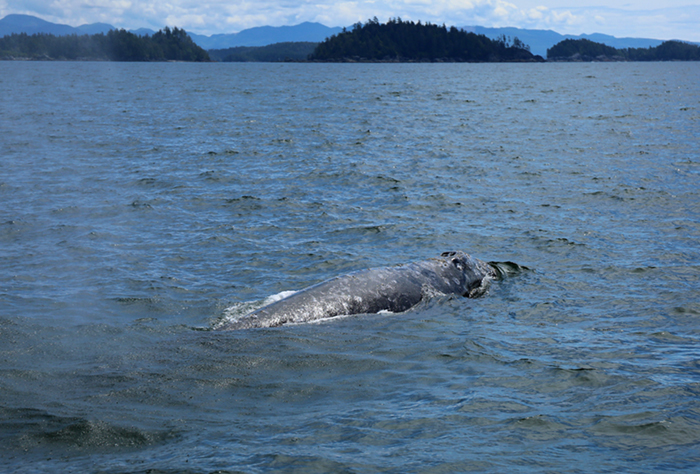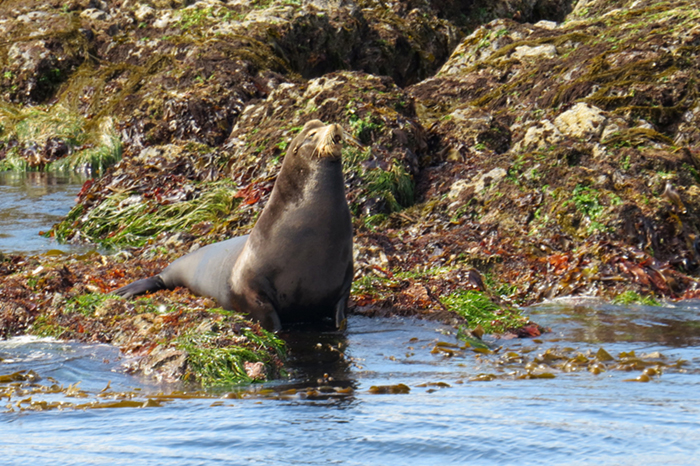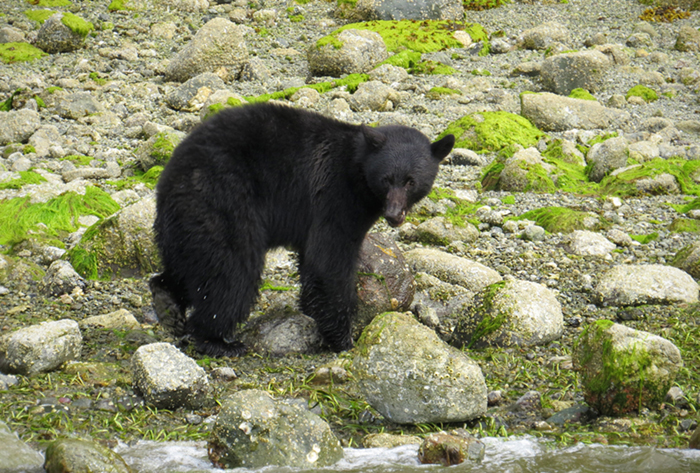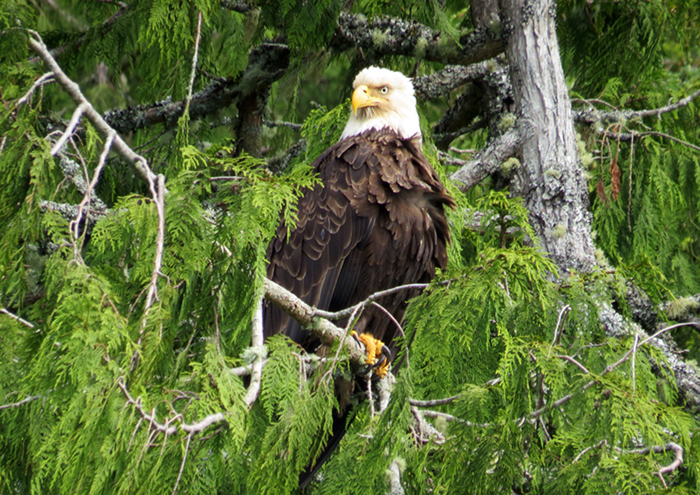 It sounds cliché, but if you're ever out in that area and can only do one tour, Archipelago is the one to do. I could go on at great length about why, but trust me on this. There's a reason they're ranked the number one wildlife tour in Canada on Trip Advisor, and they don't take it for granted. Al and Toddy are still working hard to make sure everybody has a great experience.
Having just come home from a great vacation, I would offer a bit of unsolicited advice. Figure out who you are and what you want from your limited time off. If your idea of a perfect vacation is camping in an RV with power and a swimming pool, then do that. If you're more at home visiting theme parks, do that. If it's Napa Valley vineyards, mountain biking in Moab or backpacking through Thailand with no reservations but the plane ticket, then do that.
Find the experiences in life that make you feel like you're living it well. Stretch your limitations when you can, sure, but be who you are, too. This is a limited time experience, so make it your own.