In 2011, my wife and I took our first trip to Vancouver Island. We flew into Comox, rented a car and got a massive truck instead. After brief visits with friends, we drove down to Victoria for a few days and finally ended up in Ucluelet near Pacific Rim National Park. While many end up on that side of the island to visit Tofino, I fell in love with Ukee. There's something very special about the place and having now been back twice with a couple of years between each visit, I plan to return as often as I can, although I probably wouldn't like living there year round.
On our first trip, we took a tour with Archipelago Wildlife Cruises. A visit to the area without at least one cruise around Barkley Sound and The Broken Group Islands with Al and Toddy would now leave me feeling like the trip was incomplete.
We've become friends with them over the years and seeing them again was a highlight of our latest visit. It's funny climbing aboard their 53 foot yacht 'The Raincoast Maiden' only to be greeted with my own artwork. Not a lot of wall space when you're living aboard a boat, but they've got a few of my pieces framed and even some postcards tucked into nooks and crannies here and there.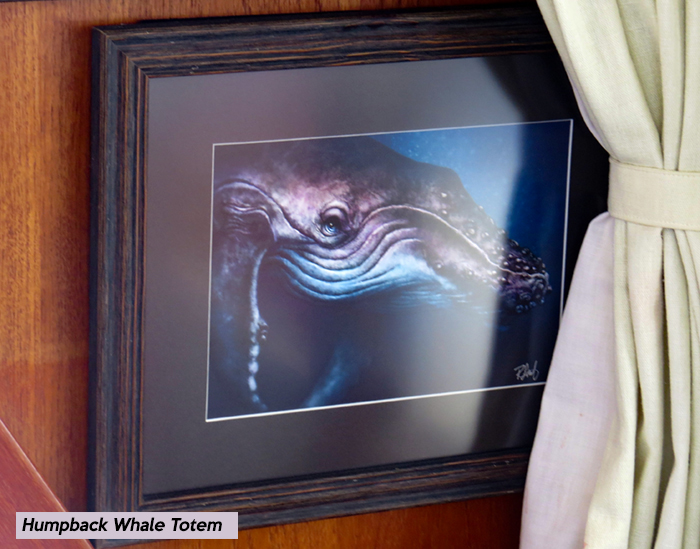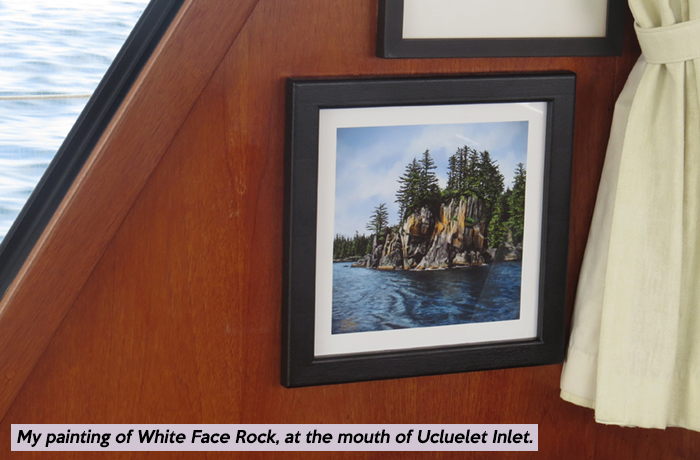 My trip to the area a couple of years ago was solo and I went out on the cruise three times to gather reference photos of wildlife. While pulling into the dock one day, literally seconds before Al cut the engine, I noticed two gulls perched on one of the many posts around the harbour.  Technically, they were Glaucous-winged Gulls, but seagulls will suffice.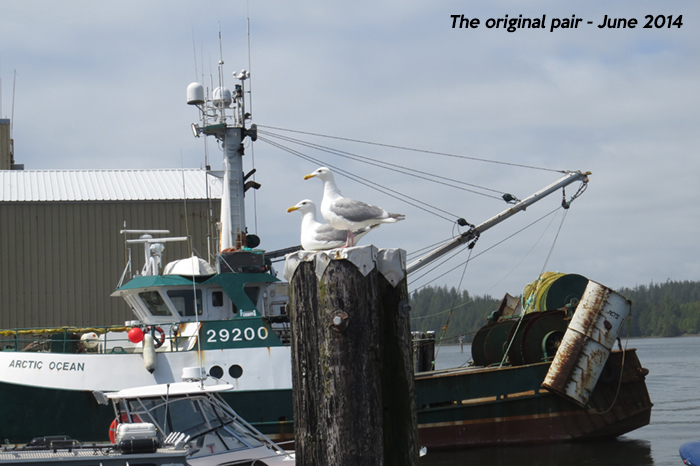 I painted the pair and called it Ukee Locals. A framed print now hangs aboard the boat.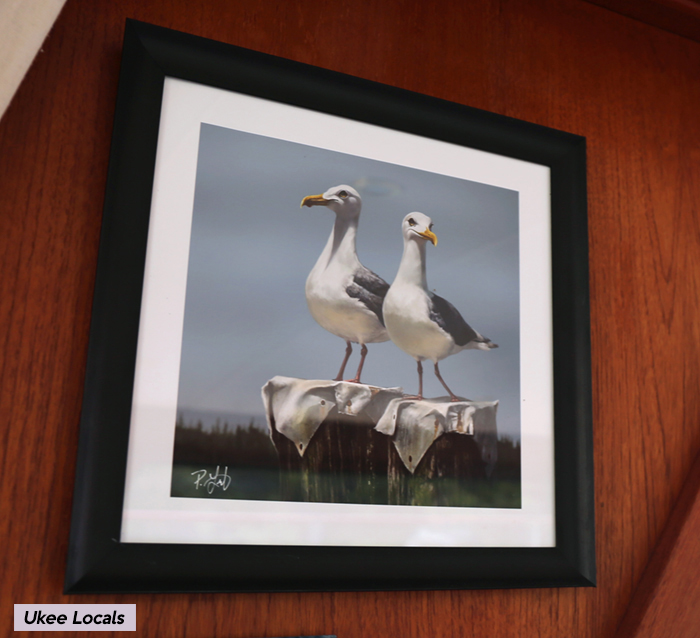 In our run up to the latest visit to Ucluelet, I talked to Toddy fairly often over email. On one of the last ones before we left, she told me about a seagull couple that live near their dock. She told me that seagulls mate for life and that the two are very 'lovey-dovey.' Always touching beaks, cooing and sitting close to each other. They named them Romeo and Juliet.
We stopped at the dock on our first day in Ucluelet to say Hello to Al and Toddy as their boat pulled in from that day's tour. We waited until their guests departed and went aboard for a very quick visit as we know they're always busy right after a trip. After making quick dinner plans, we left the boat. Before we were back at our rental car, however, Toddy called out to me.
I turned back to see her pointing to Romeo and Juliet nestled together in a fish station on the dock. Toddy told me in her email that she wasn't sure if it's the same mated pair that I painted.
I choose to believe that it is.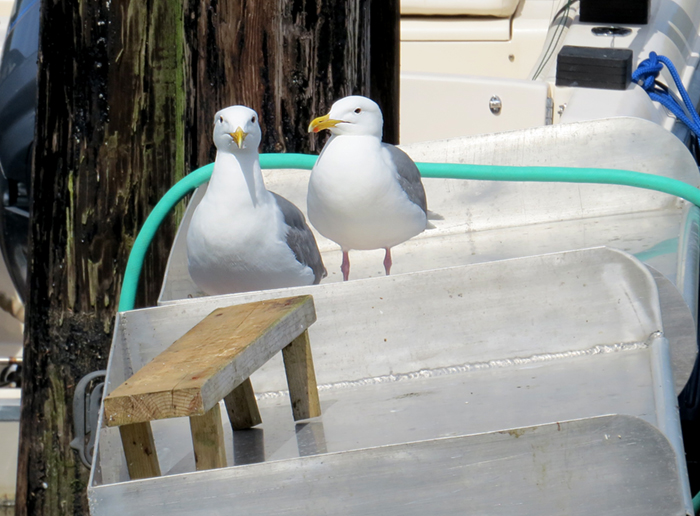 If you'd like to receive my newsletter which features blog posts, new paintings and editorial cartoons, follow this link to the sign up form.  Thanks!