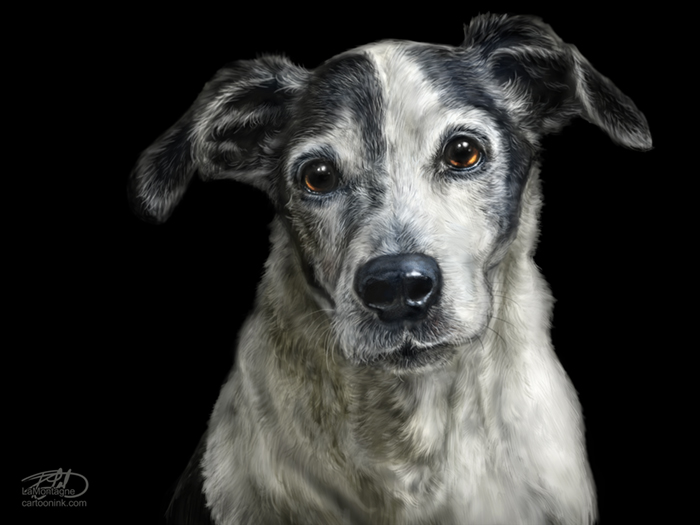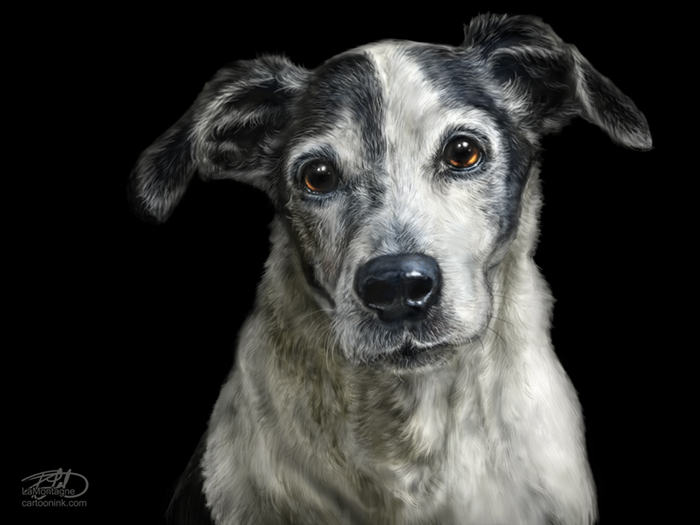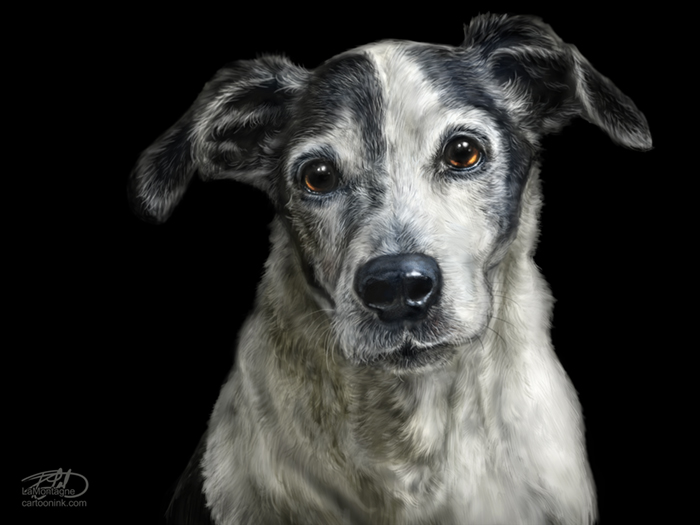 This past weekend, I finished another memorial commission for a little dog named Sonora. She passed away at the end of May this year.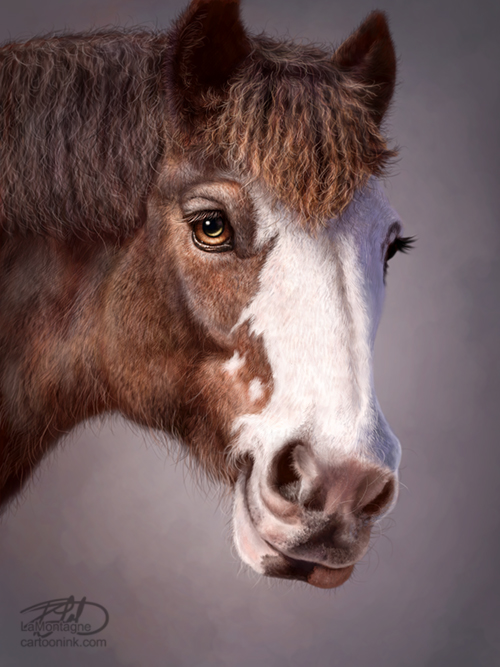 Not the first time I've been commissioned by Donna, a freelance photographer in Connecticut. You can check out her work here. I painted her horse Mocha five years ago in my more whimsical style. It's one of my favorite commission pieces and I'd love to paint more horses. She also made some horse reference available to me and I painted another of her horses, but not as detailed.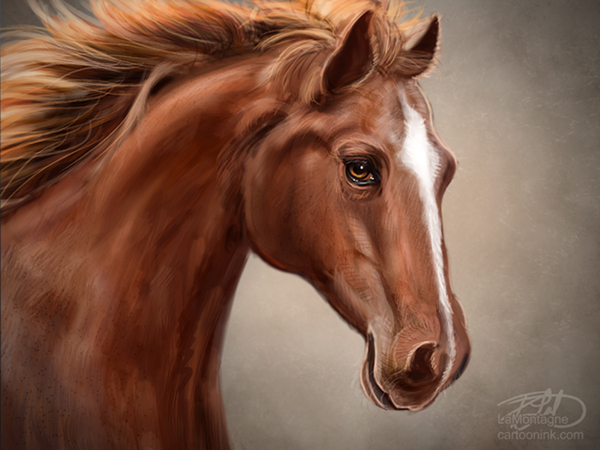 Donna was on vacation in Texas thirteen years ago and found this little pup at a rest stop in Sonora, nearly lifeless. She was only 4 or 5 weeks old. They couldn't leave her and were going to find a rescue organization to take her.
Not hard to guess what actually happened, as often does in these cases. Sonora had already found her home.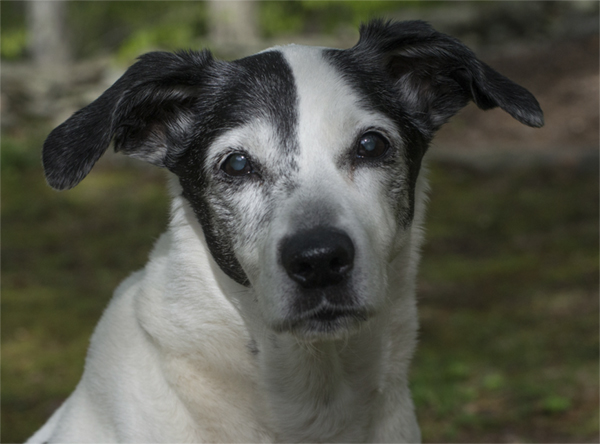 When Donna commissioned me to paint her, she was having a hard time finding reference of her without the cataracts Sonora had developed in her senior years, but she wanted me to try and paint her with more youthful eyes. I agreed with her and we're both pleased with the result. My goal is not to just recreate what I see in the reference, but to find the personality in these paintings, even when I'm not painting them with a caricature look like my whimsical wildlife paintings.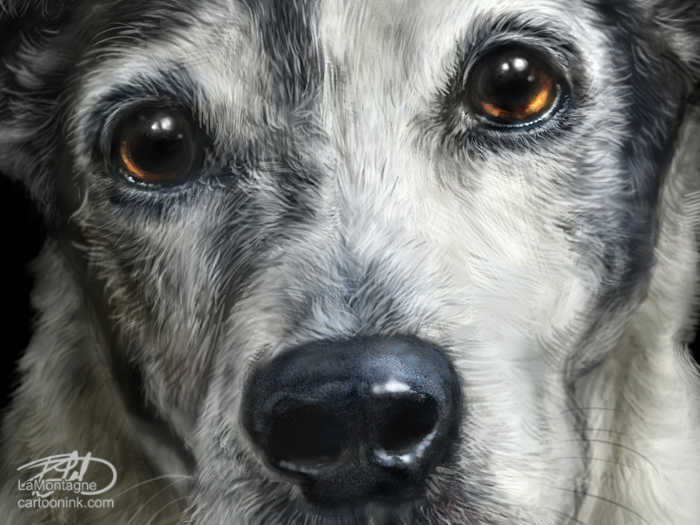 This painting will go to print soon, but it isn't yet known on what surface. I had suggested the new acrylic print, but Donna said it doesn't really go with her house, which is an important consideration when choosing the type of print. With plenty of options available, I'm sure we'll come up with something that will be appropriate for Sonora's portrait.
It's always a privilege to be trusted with one of these memorial paintings, knowing that this will be part of how somebody remembers their furry family member for years to come.
Thanks for reading,
Patrick
If you'd like to receive my newsletter which features blog posts, new paintings and editorial cartoons, follow this link to the sign up form. Thanks!