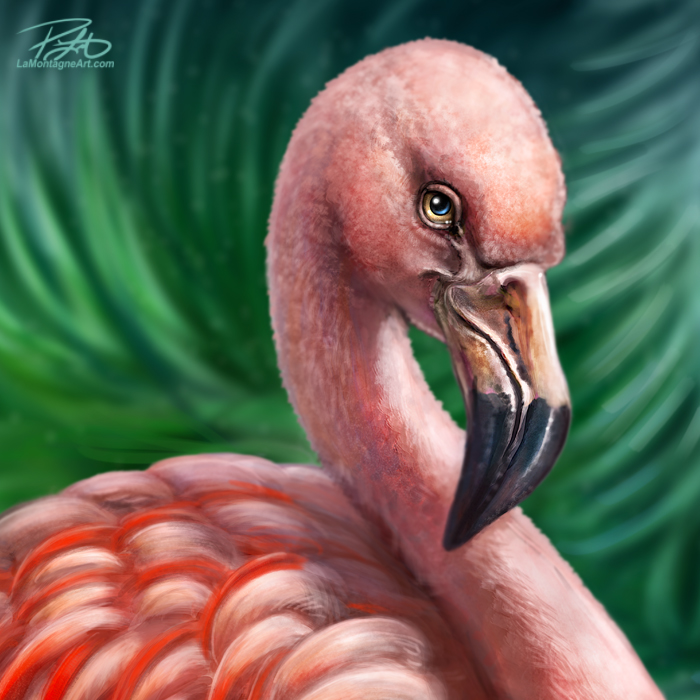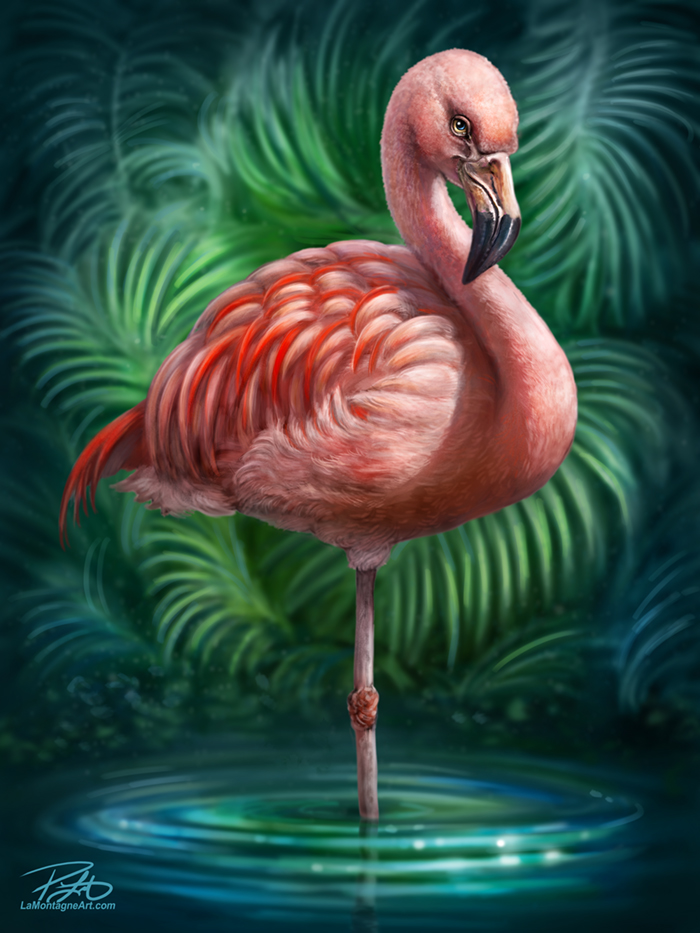 This painting took longer than most. I started it on the iPad and would work on it whenever I went to hang out at Electric Grizzly, the tattoo shop I've mentioned often over the past nine or ten months. In fact, it had become a running gag.
"What are you working on?"
"Guess."
"The flamingo."
In fact, on Thursday, while at the shop, both tattoo artists in the shop that day said "the flamingo" in unison.
For some reason, I just couldn't find my groove. I had great reference that I'd taken up close at The Calgary Zoo, but as happens with some paintings, I just wasn't feeling it.
When I first started this painting, my initial composition was just the head, neck and part of the body, as is the look of my signature style whimsical wildlife portraits that I call Totems. This time, however, I thought I should include the whole body. When I asked Derek at the tattoo shop his opinion (he's an excellent wildlife painter), he suggested going with the full body. I asked my friend Kathryn, the retail manager at the Calgary Zoo, her opinion and she concurred. I don't always follow suggestions and advice on paintings, but clearly going with a different approach was interesting to others, not just to me.
I also decided to go with a more elaborate background, even though what I chose was more of a suggestion of the scene. It's not very detailed as the flamingo is still supposed to be the main focus.
Saturdays are often my favorite day to paint. With no editorial cartoon deadlines, I can get up at my usual 5am, shower, grab some coffee, put some tunes in the earbuds and I'm painting by 530 or 6, depending on whether or not I get distracted by email or something else on the internet. This morning, I found that groove I'd been missing and six hours later, I put the finishing brushstrokes on the painting.
I'm quite pleased with this one. It's bright, colourful, I like the expression on her face and while it's still a whimsical wildlife painting, there's some artistic growth in here, which is always welcome.
Thanks for taking a look.
Cheers,
Patrick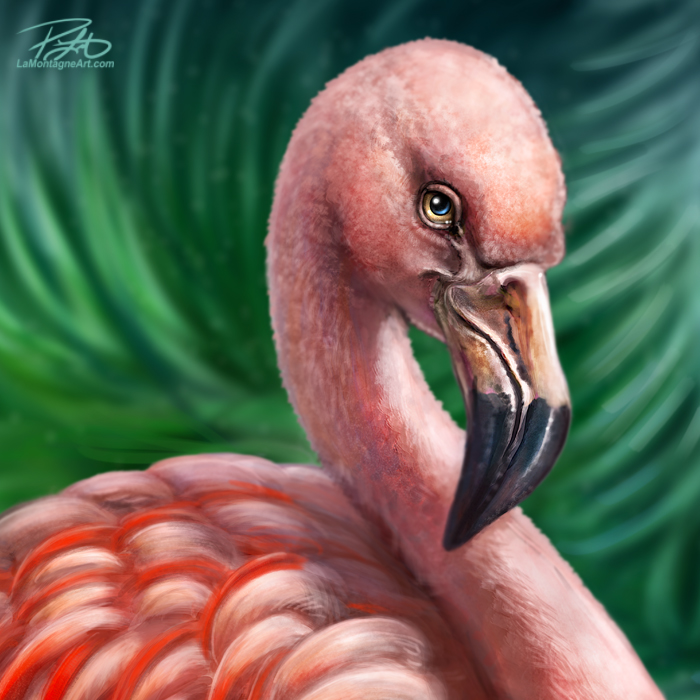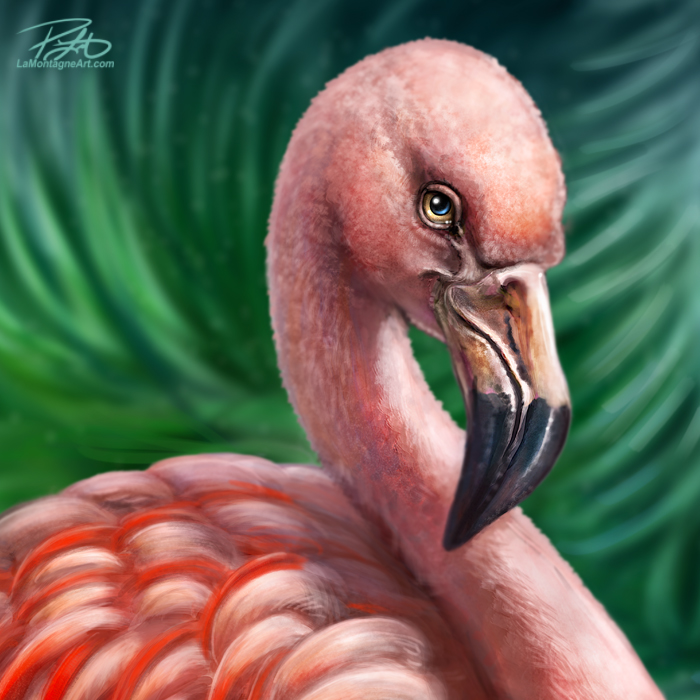 If you'd like to receive my newsletter which features blog posts, new paintings and editorial cartoons, follow this link to the sign up form. Cheers!