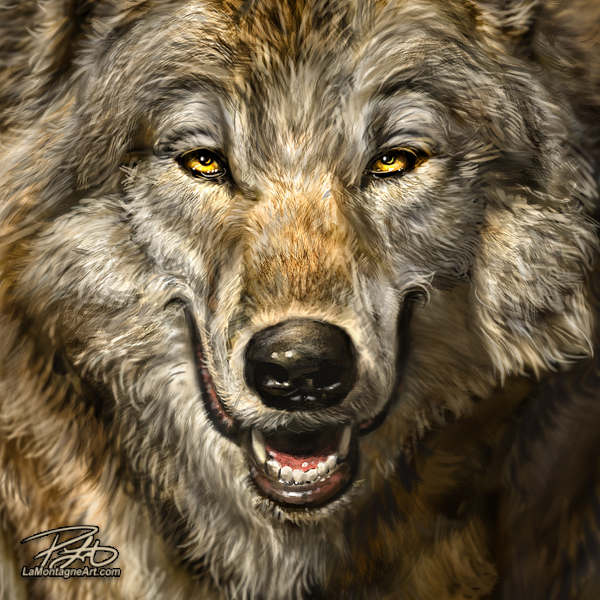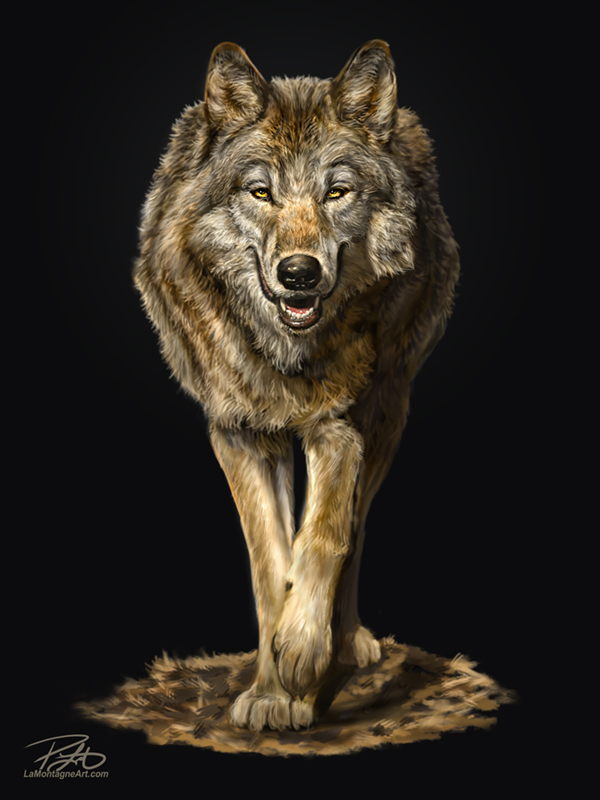 A new Wolf painting and some new ideas.
One of the hardest things for artists to do when they're first starting out is find their niche, that style of work for which they'll be recognized and stand out from the crowd.
For those who've not yet found it, it can be frustrating to go looking for something so elusive that one might only recognize it in hindsight. It often comes from trying different mediums, tools or subject matter until something resonates, but you have to dig a lot of empty holes before you find treasure.
Once you find it, and realize it, there's relief. A sense of traction, that time can now be better spent focusing and becoming really good at that one thing that defines YOUR art.
Twenty years ago, I fell into editorial cartooning. An ad in a local weekly paper in Banff, draw a cartoon once a week, did that for three years, joined a better newspaper where the editor encouraged me to self-syndicate, and before I knew it, it was a good part-time income. In 2006, however, supplying many newspapers across Canada, but with no more room to grow the business, I quit my job and it became my full-time career.
At that time, I would have said my niche was editorial cartooning and I had developed my own recognizable style. I've been drawing editorial cartoons for more than 20 years and I still draw seven a week, sometimes more, but it's only one part of my business.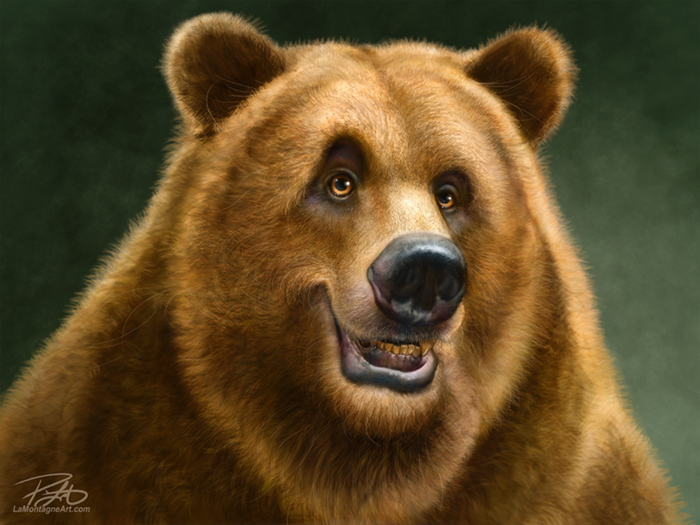 In 2009, I painted a funny looking Grizzly Bear. It wasn't long before I realized that I had found my other niche.
With that side of my business continuing to grow, it's been ten years developing and painting pretty much the same style of whimsical wildlife portrait. A lightly caricatured head-shot, a goofy grin, sneer, or some sort of amusing expression, coupled with realistic detailed painting of fur, feathers, and features.
I have cultivated a recognizable and marketable style that lends itself to prints, products, and licensing. And while my cartoony critters aren't for everybody, there are plenty of people who like them and hang them on their walls.
After ten years painting these portraits, and working hard to get them seen and sold, contemplating change is frightening. Once you've found a recipe that people enjoy, messing with the ingredients could just as easily make a dish worse instead of better. But a bored creative is an uninspired creative and it will eventually show in the work.
This isn't about moving away from painting animals, but allowing them to evolve. These paintings often provide the brightest lights in my life, especially when the real-life shadows get a little too dark and threatening. I'll still be doing the same painted portraits, because I've now got plenty of clients that depend on this style for the products in which they've invested. I'm a commercial artist. It's my job.
But like this wolf, here, I'll be painting more experimental pieces, compositions that deviate from my normal. I think this one worked well.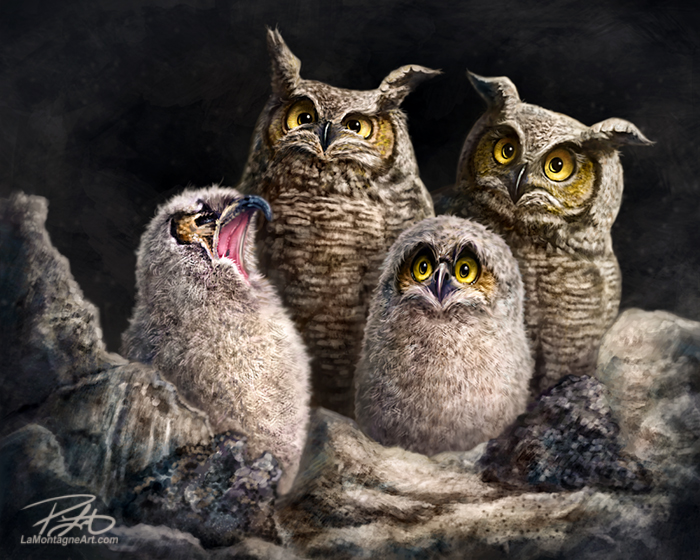 My One in Every Family painting is a popular piece and that was quite different, as was my recent painting of Boston, the forlorn looking dog. They're not the usual head and shoulders, but they're still recognizable as my work, in my style.
I've got some more ambitious pieces in mind for the coming year. More animals in one image, more full bodied scenes, more story-telling in the paintings. At the risk of sounding arrogant, the head-and-shoulders paintings, they aren't very challenging anymore. It's just a matter of putting in the hours, but I know I'll get there. It's pretty safe and comfortable.
In art and life, however, there's no growth when you're comfortable.
Cheers,
Patrick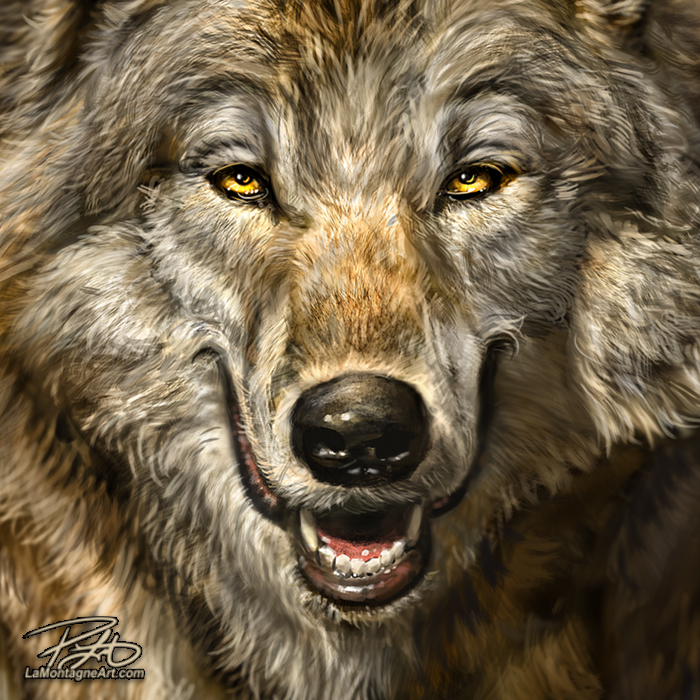 Technical stuff: I started this piece on the iPad Pro using the procreate app, then moved into Photoshop on my desktop with my Wacom Cintiq 24HD display. The finished piece is 30" x 40" at 300ppi.
If you'd like to receive my newsletter which features blog posts, new paintings and editorial cartoons, follow this link to the sign up form.