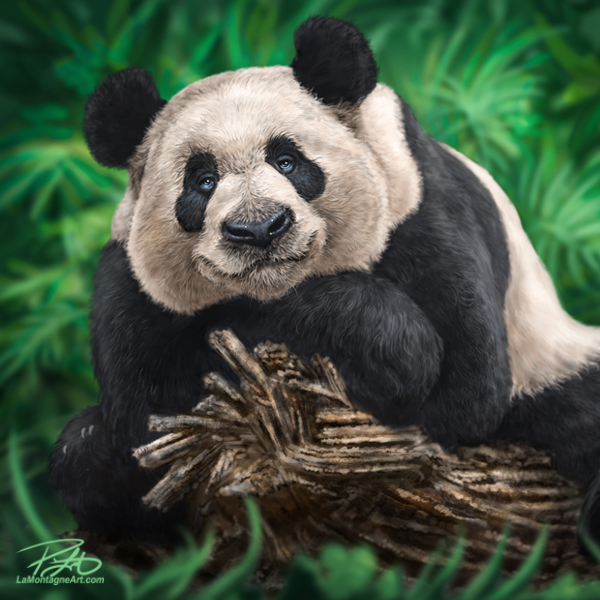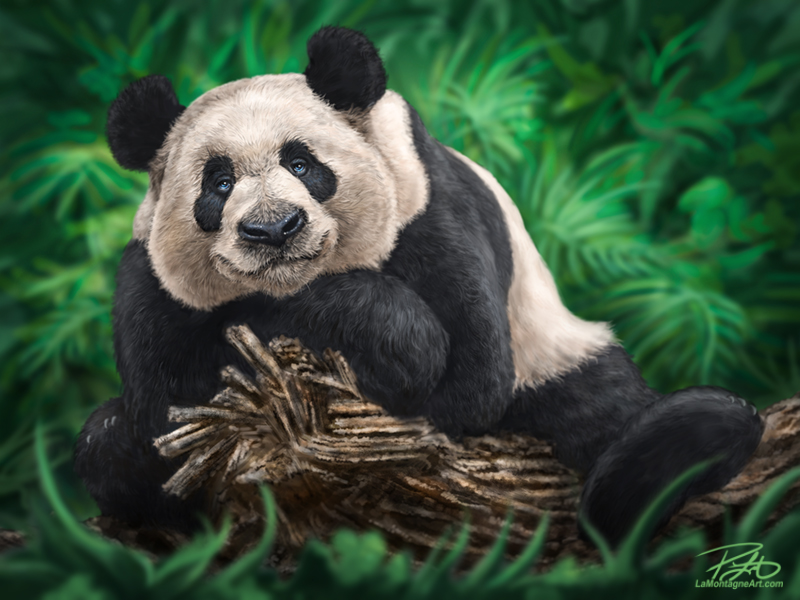 One of the things I value most in my profession is the relationships I've formed over the years.
Discovery Wildlife Park in Innisfail, The Alberta Birds of Prey Foundation in Coaldale, Archipelago Wildlife Cruises in Ucluelet, and of course, The Calgary Zoo. I've made friends at all of these places and remain grateful for their generosity in allowing me to get close to so many critters.
Some of my best work wouldn't have been possible without their assistance in gathering the reference I need to paint my whimsical wildlife paintings. Whenever possible, I've tried to ensure these relationships are quid pro quo. I've created artwork for them, made donations, or have simply tried to promote the conservation work they do whenever I can.
My prints have been sold in the various gift shops at The Calgary Zoo for more than five years, along with licensed images on other products. During that time, I've become friends with the Retail Manager. Kathryn has given me invaluable marketing advice and has always been supportive of my work, helping me put my best foot forward.
In the spring of last year, the Calgary Zoo received four pandas from The Toronto Zoo. The two adults had been there for five years, on generous loan from China, with two cubs born during that time. As per the agreement with China, the remaining five years of the loan, they'll live in Calgary, although the cubs will be returned to China sometime next year.
While I'm not a professional photographer, I take some decent photos from time to time and she needed some for her own marketing purposes to promote the pandas. The deal was, I could get into the habitat early, in exchange for some of my photos.
The Calgary Zoo is strict about no behind the scenes photography, so I should clarify that I was still only allowed in the public areas, just a couple of days early.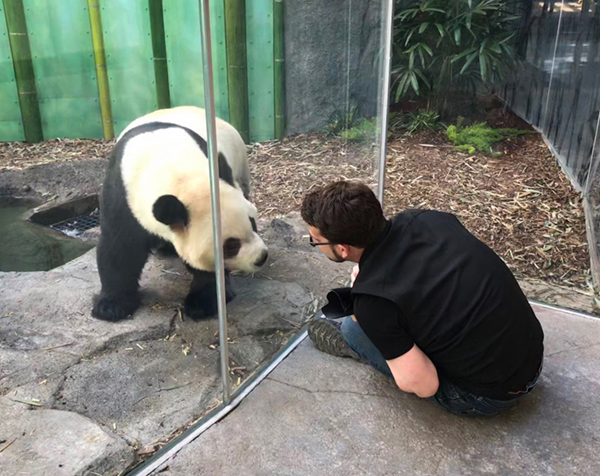 Early one morning at the end of April, Kathryn took me over to the brand new Panda Passage habitat and aside from a couple of keepers, we had the place to ourselves for a couple of hours. Of the four residents, I only saw Da Mao that morning, the adult male. He was active and accommodating, which is a rare treat when it comes to pandas. They spend a lot of their time sleeping.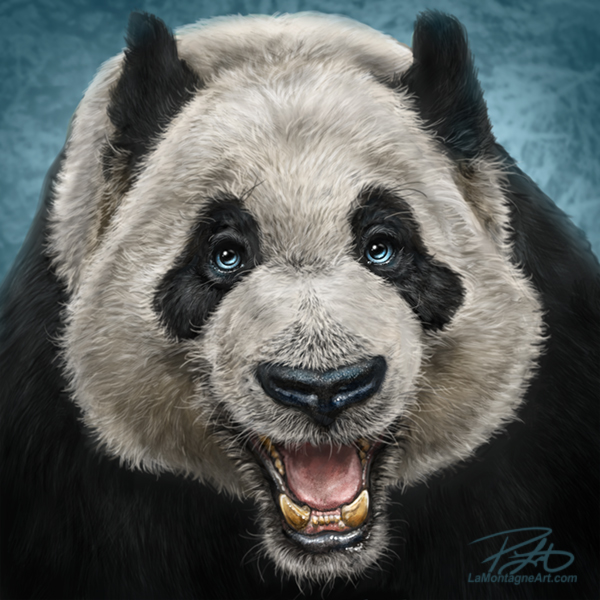 I ended up with a LOT of nice photos, a couple of dozen I shared with Kathryn, and many others that will serve as good reference for paintings. I've already done one painting from that session (above) , and it became a popular acrylic magnet that sold well at the zoo. My previous Panda painting has been a best seller over the past year in their gift shops and I'm hoping this new one does equally well.
While I don't often share the reference photos I use for paintings, I'm making an exception here to show that my work is more of an interpretation of the reference rather than a copy. This photo wasn't one of the best quality I took that day and would have been of no use for promotional purposes for the zoo.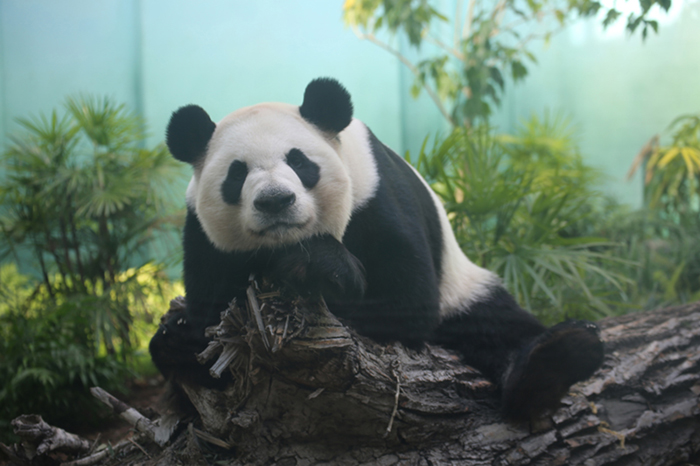 It was shot through glass, with a bit of a glare I couldn't compensate for, not even with a polarizing filter. But with Da Mao climbing up on the log and looking right at me, the pose was a gift I couldn't pass up. I used other reference for some lost detail, especially in the face.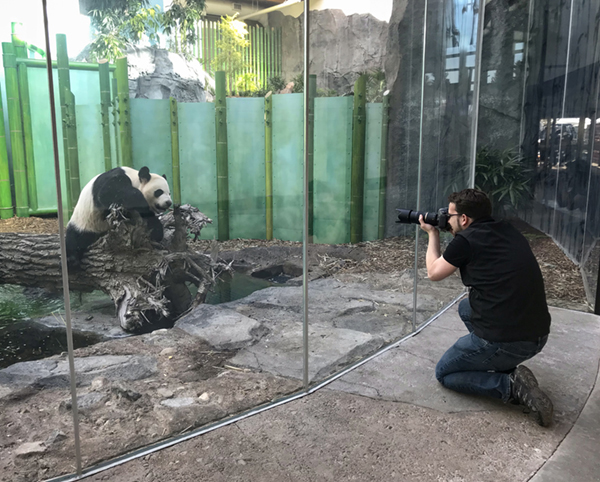 This is one of the reasons I like to take my own reference. The pose is the same in both photo and painting, but both images are mine, so a photographer can't say I copied their composition. When I buy stock photos for animals to which I can't gain access, I try to create an image different than what the photographer took, but when it's my image in the first place, it hardly matters.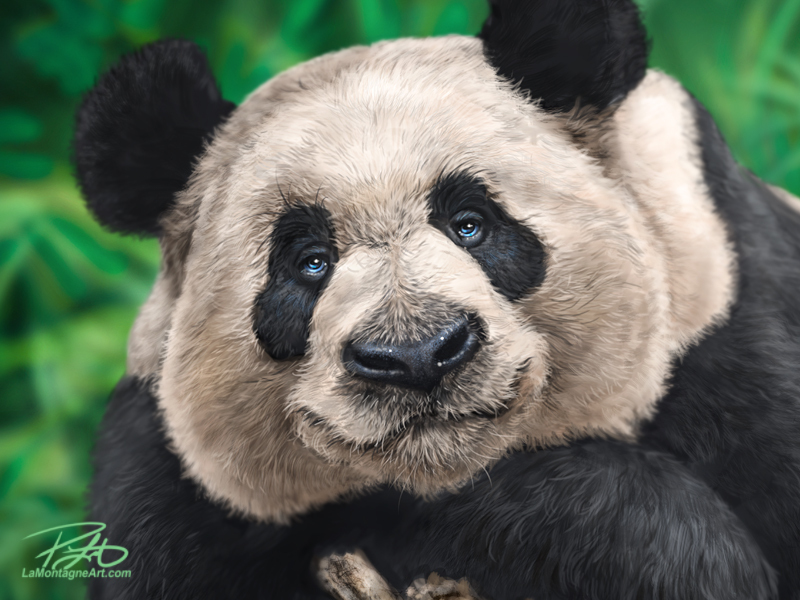 This won't be the last panda I paint; there might even be another this year. I'm pleased with how this turned out because it's a full body image but still has that whimsical quality inherent in the rest of my work.
Cheers,
Patrick
If you'd like to receive my newsletter which features blog posts, new paintings and editorial cartoons, follow this link to the sign up form.