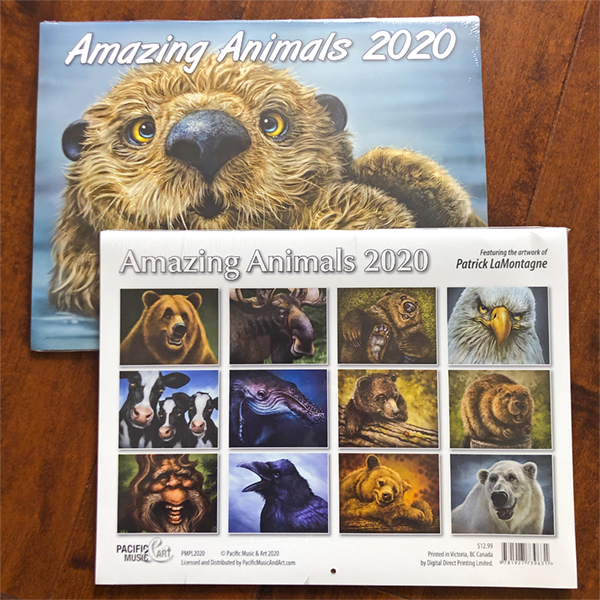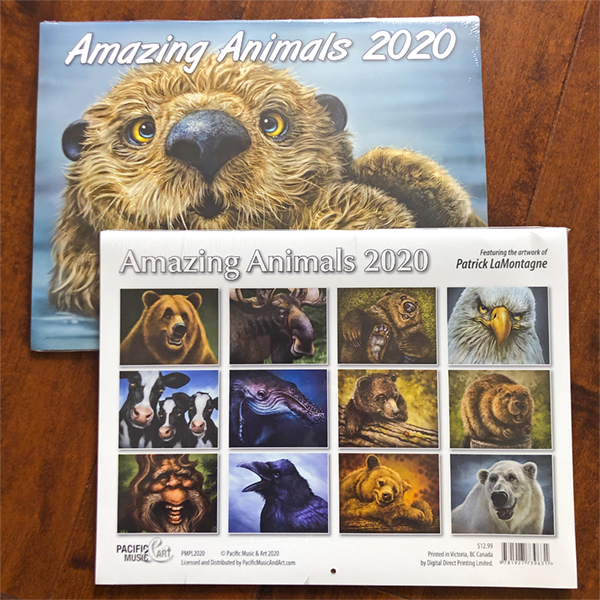 I can finally announce that by the end of April, my first calendar will be available in more than 50 Save-On-Foods stores in Western Canada. More than once over the years, I've walked into a store somewhere and have been surprised to see my own art staring back at me, whether on a T-shirt in Victoria or on a coffee mug in Banff. Now I can look forward to seeing my funny looking Otter in a display rack at my local grocery store.
This 2020 calendar is now available for purchase from me directly. These will retail for $12.99, but I'm offering them for $12.00 (plus tax and shipping). If you're local, I'll even deliver free of charge. If you'd like to order one (or two, or three, or…), send me an email with your address and I'll be happy to make that happen. I'll accept e-transfer or Paypal for mail orders. In person, I can take debit, credit, or Apple Pay. Cash works, too.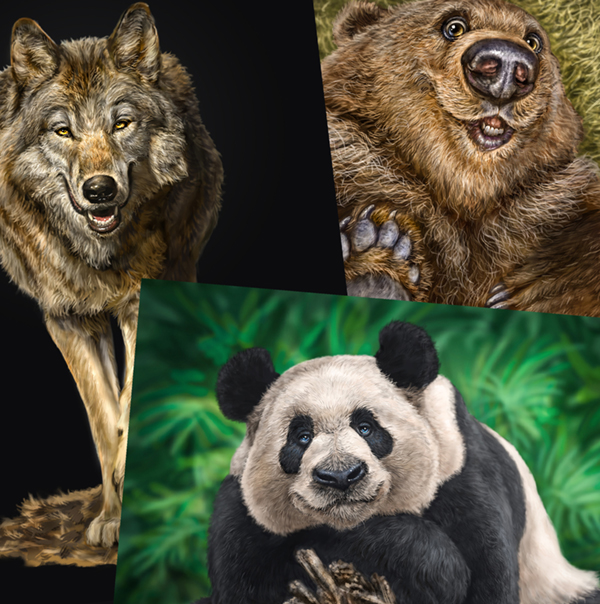 There are also three new prints available in the online store. Happy Baby, Peaceful Panda and Walking Wolf. Hard to believe I've painted more than 60 production pieces, with just over 40 currently available as prints.
Back to the brush strokes.
Cheers,
Patrick
If you'd like to receive my newsletter which features blog posts, new paintings and editorial cartoons, follow this link to the sign up form.