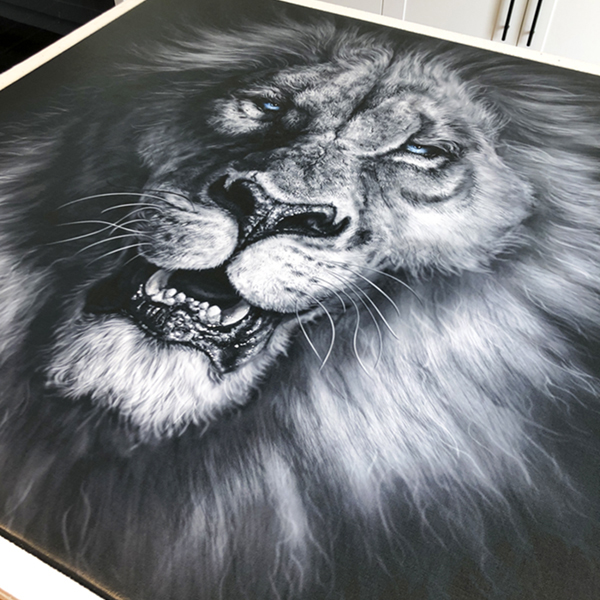 Cartooning Corona
Whenever he's frustrated or facing a difficult choice for which there is no clear answer, my buddy Jim has a saying.
"Heavy sigh, mixed emotion."
Such is life under the umbrella of COVID-19.
Every cartoon I've done for quite some time has revolved around one topic, so I went back and counted them. I drew my first coronavirus cartoon on January 25th. Other topics on which I was doodling that week included the Australia fires, the weather, Ontario teachers' strike, and the Conservative Party leadership race.
From then on, the frequency of cartoons on the virus has increased so that now, every other topic orbits around it. The only deviation in the past month has been the two cartoons I did on the Nova Scotia shooting, definitely not a welcome diversion.
How many cartoons have I drawn on this wonderful little virus that changed the world forever?
Seventy-One.
And counting.
At the best of times, I keep a running list of ideas for cartoons. When I come up with a Thanksgiving cartoon idea in May, I simply write it down for later. I've kept that list for many years on Dropbox, able to access it from all of my devices.
That Word file is currently nine pages long, with over two hundred ideas on it. About forty of them are for the coronavirus. Scanning the others, they now seem like they belong in a parallel world in which we no longer live.
Cartoons about summer vacations, Halloween, Christmas, politics, they don't make sense anymore because when I wrote them down, there was no allowance for today's Coronaclimate. Many of the ideas can be re-written to allow for the ever present shadow of the virus, but some about life as we used to know it will just be discarded.
They no longer apply.
About the masks
This mask situation has been incredibly frustrating.
First, thanks to so many of you who replied to last Saturday's newsletter update about the delay. Your support and patience is appreciated. It seems I'm holding myself more responsible for this than most of you are.
They're not shipping this week, but hoping for next week. I could write another long post about why, but it's simply different shades of the same problem. Shipping delays and the logistics of doing business in the time of COVID.
I have a customer in Illinois still waiting on coasters I shipped at the beginning of the month. Tracking shows they're 'in transit', two weeks after the expected delivery date. Thankfully he's willing to wait.
Uncertainty? Check!
Expediency? Not a chance.
I'm seeing plenty of online stores and retail outlets switching their focus to masks in the past week and it compounded my own frustration at not having my own yet, until I looked closer at those other offers. Almost all of the ones I saw were pre-orders or listed as back-ordered. Nobody else seems to have them ready to ship, either.
It seems like the only masks you're guaranteed to get quickly right now are the ones you make yourself. From what I've read, even those ambitious creatives with sewing skills are overwhelmed by orders they can't fill for their friends and neighbours.
Costco announced yesterday that everybody entering their stores must wear masks. Wal-Mart had already done that for many of their locations and it would appear that we're going to be wearing these for a long time while we try to re-emerge into a reasonable facsimile of our former economy.
So all I can ask (again) is for your patience. As soon as I have them, I will let you know and I will get them in the mail or deliver them to you as quickly as I can.
A Very Big Print
I am still working on a new painting, hoping to have it completed this weekend. I'll look forward to sharing it with you when it's done. Hint, it's a large African cat, one I haven't painted before.
Speaking of big cats, a customer ordered a print from me last week, a 32"X32" canvas of my recent 'Sire' painting.
That big painting of a lion has become of one of my favorites, so I was pleased with the order. I came very close to grabbing one for myself at the same time, but with an uncertain financial future, I'm deferring my own purchase until later.
ABL Imaging in Calgary prints my canvas and thankfully they're still open and working. Even though it wasn't required, they did a quick turnaround of this piece. Usually, I'd drive into Calgary to get these orders and combine the trip with other errands, but it should be obvious why I didn't. A courier delivered it yesterday and I was thrilled with how it turned out.
Sometime down the road, I will definitely be getting one of these for my office.
One of the most nerve-wracking parts of a new canvas is signing it. Paint pens are great most of the time, but early in my career, I ruined a couple of canvases when the paint either spurted from the pen or simply decided to stop, then start, then stop…mid-signature.
These days, I do a bunch of test signings, cross my fingers, hold my breath and sign as quickly as possible. A 32"X32" canvas, the largest I've ever printed, is expensive. Had I ruined it while signing it, I guess that would have been the one for my office.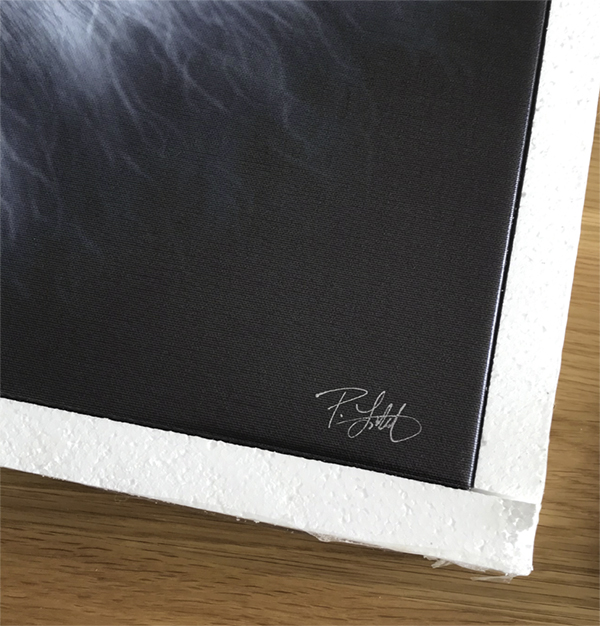 The client will meet me on the highway near Cochrane in a couple of weeks, a clandestine exchange of art, which will look very much like a drug deal, I'm sure.
I'm hoping it's not a windy day when I throw it at him from six feet away.
Fingers crossed that my next post will include a photo of a big pile of masks, telling you they're on the way.
___
© Patrick LaMontagne
Follow me on Instagram @LaMontagneArt
Sign up for my newsletter which features blog posts, new paintings and editorial cartoons, follow this link to the sign up form.