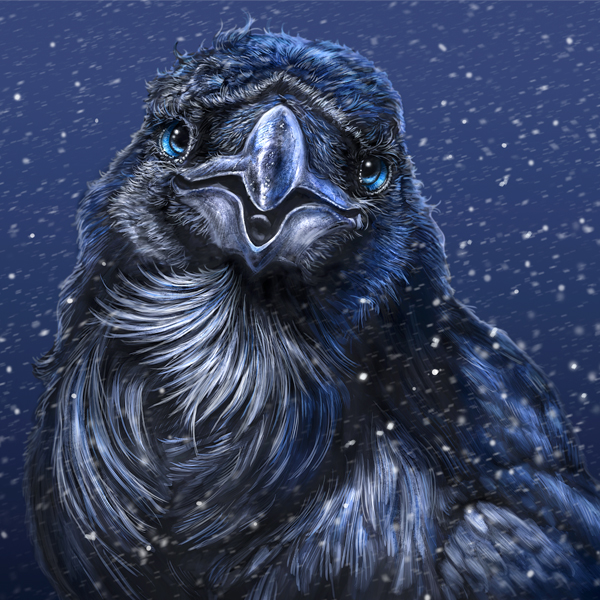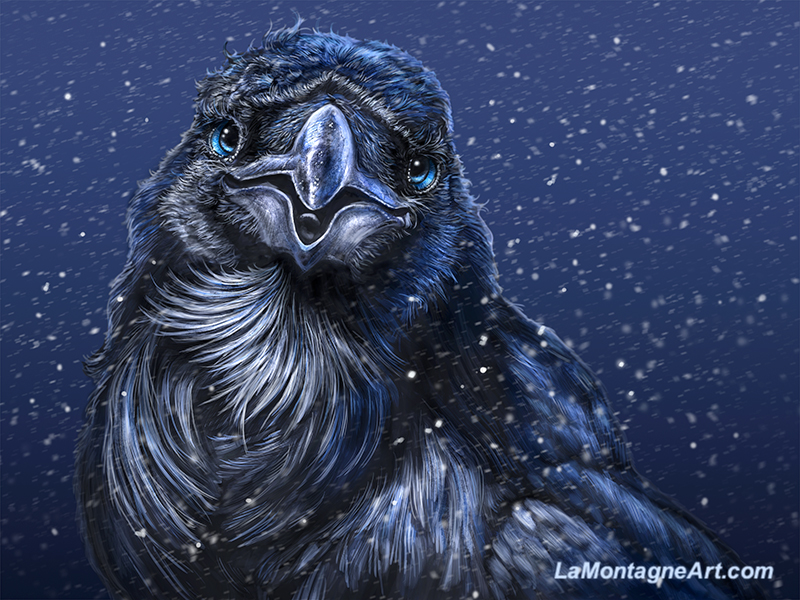 Before it debuted in 2010, nobody was asking for an iPad. Even after it launched, people made fun of it. There were plenty of articles criticizing it for not having a keyboard or a stylus. Even the name was fodder for ridicule. Who would want this when they could have a laptop or a home computer?
Years later, you'll be hard-pressed to find somebody with a tablet device who doesn't see the value.
While I'm not creating technical marvels or something the masses line up for, whenever I'm deciding on a new painting, I have to fight the urge to try to figure out what people want. Most of the time, we don't even know.
When I painted my first funny looking Grizzly Bear in 2009, nobody was asking me for animal paintings. Like a lot of art, it was an experiment, borne out of boredom with the work I'd been doing.
There are times I will paint something purely for commercial reasons, to satisfy demand. Most of my pet portraits are client commissions, I've painted pandas for the Calgary Zoo, and my Sasquatch and recent T-Rex painting were market suggestions from a licensing client.
It's a nice thought to believe that you can create art for a living, and people will throw money at you, but the real world doesn't work that way.
If I thought too hard about each piece's outcome and marketability before I painted it, I would have never created some of my most popular pieces.
I've painted more bears than any other animal, and I'll continue to paint more because I enjoy them so much. I've also painted multiple wolves, lions, tigers and owls. This is my third or fourth raven.
I paint some animals more than once because there will always be room for improvement and new approaches to try. You never know when the same animal, painted differently, will suddenly resonate with people the way a previous version didn't.
My Smiling Tiger painting is one of my best-selling pieces. Had I failed to paint it simply because I had painted tigers twice before, I would have missed out on an image that many people love, including me.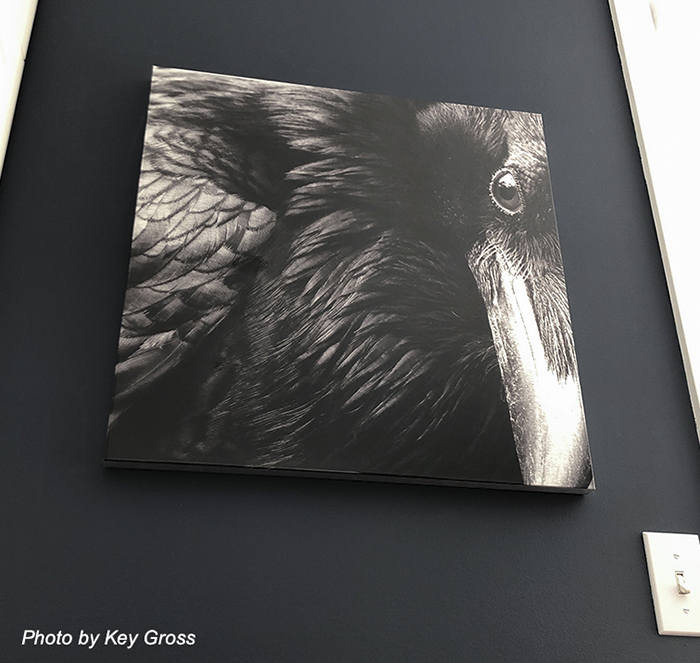 In September of this year, I gave my wife a photo of a raven for her birthday, printed on aluminum with a clear coating. It's easily one of the best gifts I've given her because she loves it. Shonna hung it opposite the kitchen entry so that when you walk in, it never fails to catch your eye.
Over the past few months, I've fallen in love with the image as well. Because of the print medium, the different light throughout the day changes the photo. Sometimes it's devoid of colour; other times, it's shades of gold, and on an overcast, gloomy day, it has hints of blue. Both Shonna and I often stop to look at it.
My friend Darrel and I remain fans of the 90s television show Northern Exposure. The fictitious tales from Cecily, Alaska, often incorporated First Nations beliefs and symbolism. On one holiday episode, the radio DJ, Chris Stevens said, "You know, twinkling coloured lights are nice, and so are plastic Santas and reindeers and manger scenes, but I'll tell you something, friends… nothing like the sight of a beautiful black-as-pitch raven to get you in the Christmas spirit."
I doubt there's a December since that Darrel and I haven't recited the last part of that quote to each other.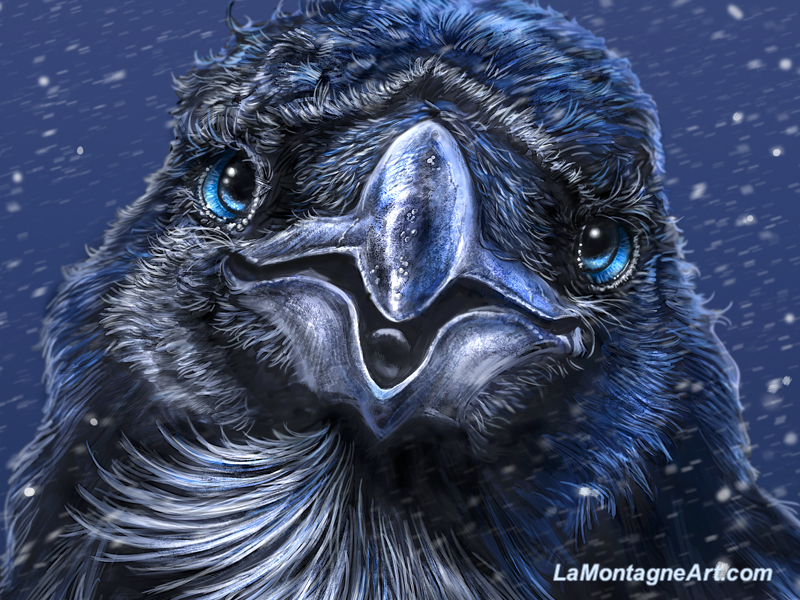 So it's no wonder I've had ravens on my mind. It's also likely why I chose such stark contrasts in this painting, inspired by the same quality in that photo.
I've had to remind myself often of the lesson I learned a long time ago. If I paint what I think people want to see, the image rarely captures the attention I expect. It's likely those paintings won't be ones I enjoy much either. It's the ones I paint without any expectations that end up being the most fun and often become surprising hits.
So here's another raven, whether you wanted one or not. And here's to the next one I'll no doubt paint somewhere down the road, whenever the mood strikes me.
Cheers,
Patrick
___
© Patrick LaMontagne
Follow me on Instagram @LaMontagneArt
Sign up for my newsletter which features blog posts, new paintings and editorial cartoons, follow this link to the sign up form.