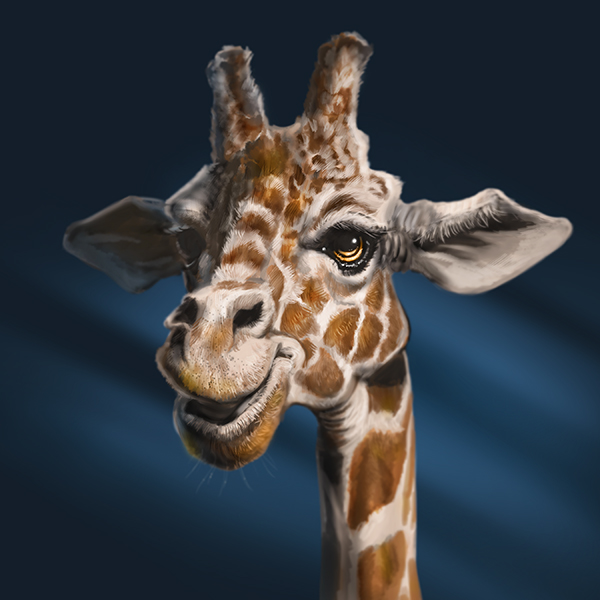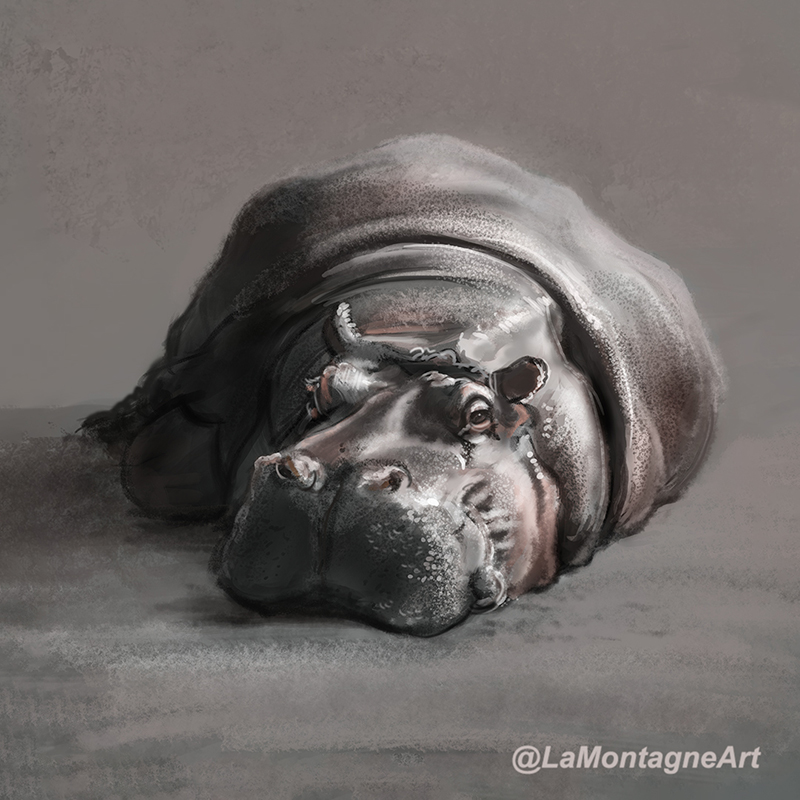 Whenever I start a new painting, I put pressure on myself that it needs to be a finished piece, suitable for prints and licensing. A consequence of that narrow focus, however, is that I don't leave any room for practice pieces, which are often enjoyable.
Practice pieces are valuable for a few reasons. It keeps things loose and allows me to try new things without any pressure. If the painting ends up being unappealing, it's no big deal. But sometimes, while working on a practice painting, I might see more possibility in it than I did when I first started. And if I get good feedback on a practice piece, that might spur me on to turn it into a finished painting. Some of my most popular paintings aren't my personal favorites, so I never know what people will like.
My first Grizzly painting was an experiment. My ostrich painting was a practice piece on the iPad, but Shonna wanted me to finish it. Both paintings are still popular.
While looking for painting ideas last week, I went through a bunch of photos in my archive, pictures I've taken over the years that I might not have chosen as reference for a finished piece. When I'm choosing photos for practice pieces, however, I suddenly have more options.
A fully rendered painting usually takes me 10-20 hours to complete. I'm painting a sea turtle right now and it's a lot of work. It's proving to be time consuming to paint the patterns on the skin and the shell. I'm enjoying it, but it's meticulous detail and will likely take a minimum of three weeks to complete. Working on practice pieces at the same time, each taking about two or three hours, means I get a break from that piece, allowing me to return to it each time with fresh eyes.
Finally, practice pieces give me more images to share and if I ever get around to creating an art book, I'll be able to choose from a larger collection of work.
I took the reference for the hippo at the Calgary Zoo.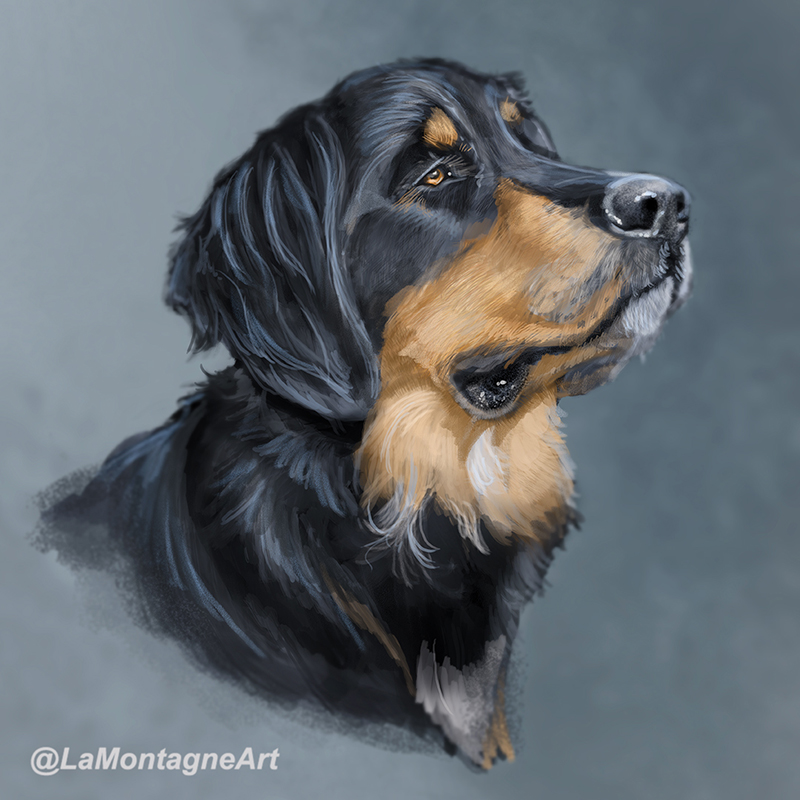 When I took the reference for the Bernese Mountain Dog, my camera was actually full of owl pics. A couple of years ago, Colin from the Alberta Birds of Prey Centre was in Canmore with some of his birds for an annual education event in the fall at the Civic Centre. He was holding a Great Horned Owl on his arm and this dog was very interested, both animals locking eyes on each other. The dog's owner had a tight grip on the leash, but Colin didn't seem too concerned. I don't know who would have won that altercation, but my money was on the owl.
Here's a one minute high speed video of the last practice piece, a giraffe from the Calgary Zoo, with a little musical accompaniment. I had to force myself to stop working on this one and I'll admit to being uncomfortable with posting it, as it's still quite rough. I already know that I'll likely finish this piece as I think there's more personality yet to show up and I was enjoying the work.
With thousands more reference photos from which to choose, I expect I'll have more practice pieces to share soon enough.
Cheers,
Patrick

© Patrick LaMontagne
Follow me on Instagram @LaMontagneArt