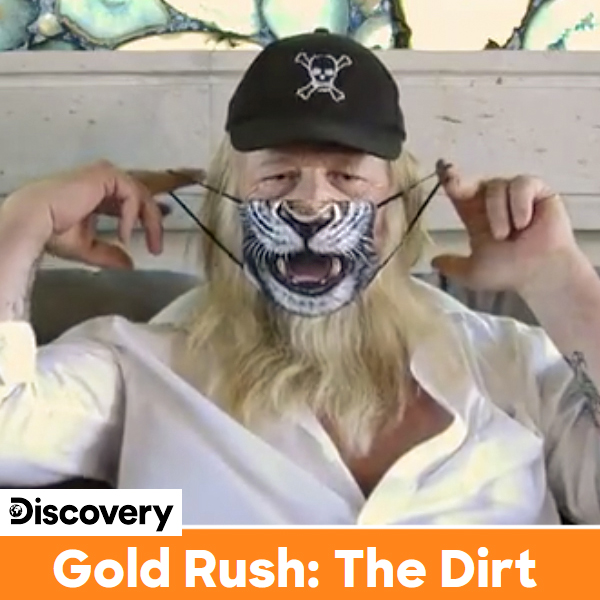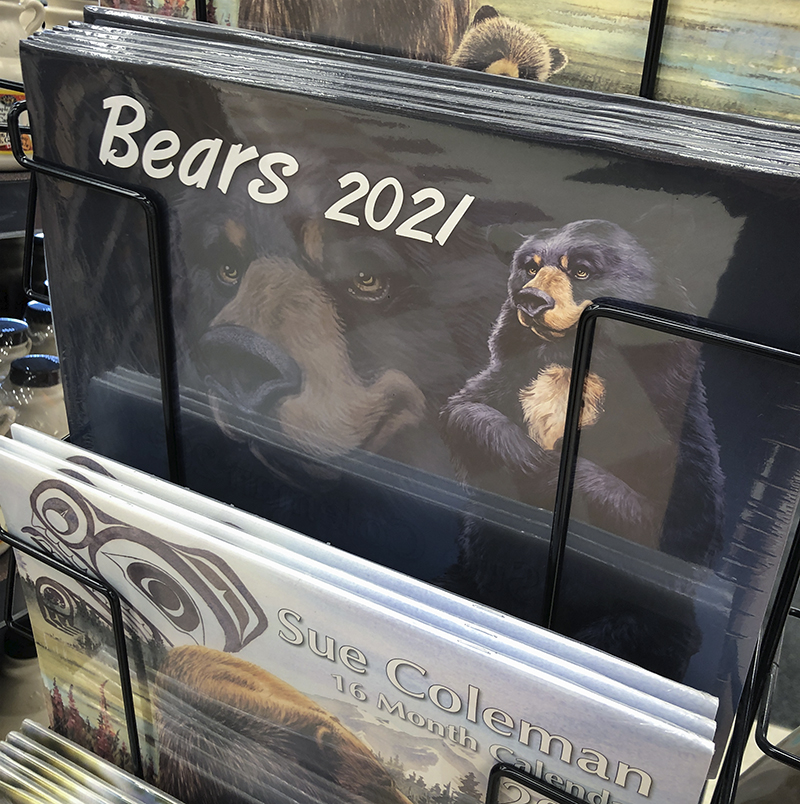 Thanks to everybody who bought calendars over the past few months. I've sold out of them myself, but it's not too late to start each month with a different funny looking bear painting.
If you're in Canmore, Banff or anywhere else in the Bow Valley, you can still buy them at Save-On-Foods. They're on the right side when you walk in the front doors, along with some notepads featuring my artwork.
But if you're anywhere else, you can order them online from Pacific Music & Art, too. Mike gave me a promo code for 10% OFF for my followers for not only the calendars, but everything else on his site. That includes face masks, scarves, calendars and whatever else you can find.
Here's the code… PATRICK10OFF
Now I won't tell anybody if you give that code to somebody else, too. Mike's really busy, so he probably won't read this. Shhhhh.
Incidentally, the face masks have gone through a couple of redesigns since the beginning of our shared adventure. The latest versions have a filter pocket in them and each mask comes with two filters at no extra charge.
Here's the link to my profile on Pacific Music & Art's site. The masks are on all three pages, the calendars on the second page and the scarves on the third page. But take some time to look around, too. I'm fortunate to be sharing that site with some wonderful artists, each with their own unique style.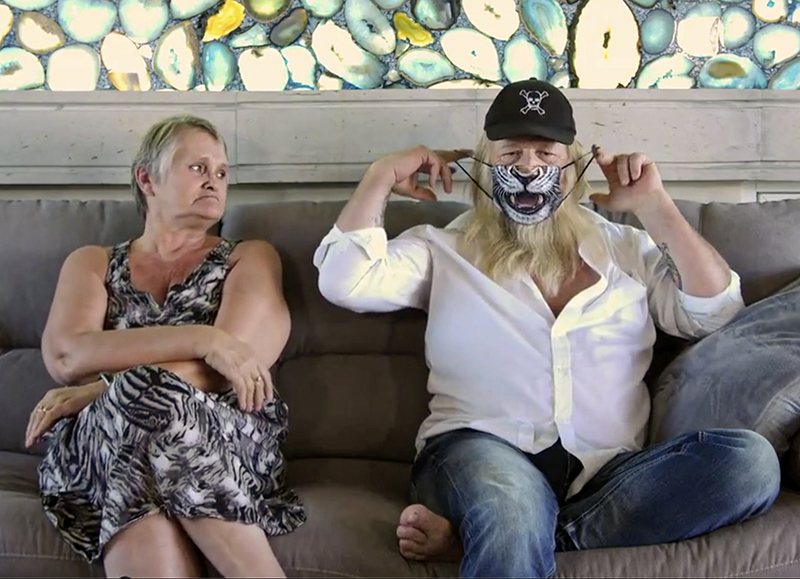 Speaking of masks, thanks to Murray from Edmonton for dropping me a line yesterday after he saw my Amur Tiger mask on the Discovery Channel.
Gold Rush is a reality show that follows a bunch of miners in the Yukon. Like many reality shows these days, they've got an after-show called The Dirt, where they talk about what went on, show some more footage, and give viewers more of what they came for.
Well on the Season 7, Episode 7 episode of The Dirt, they had a segment where they caught up with Tony Beets and Minnie in Mexico, where they spend their winters.
As Shonna and I don't have cable anymore, Murray was kind enough to take some screenshots for me, including the one above. This kind of thing is always a treat for me. Even though Tony Beets likely has no idea who I am, and probably picked up the mask at one of Pacific Music & Art's retail customers up north, he's still wearing my art.
If you've been following my work for awhile, you'll know that my Ostrich shirt has shown up on sportscasts, in a Netflix show and Ozzy Osbourne was wearing it on one of his shows as well, though I don't think he really knew that he was wearing it.
I wrote about this strange phenomenon at the beginning of last year. You can read it here.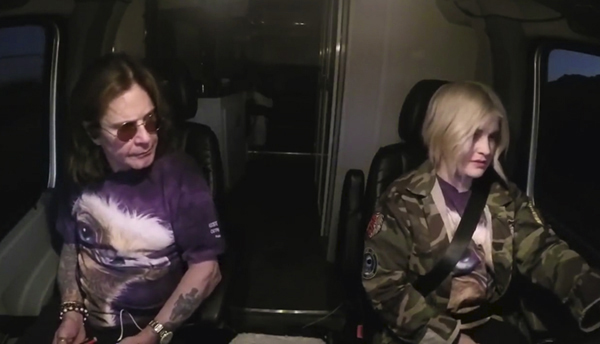 So, if you ever see my art pop up somewhere cool like this, I'd be grateful if you'd snap a pic and let me know. It always makes my day.
I've started a new painting and hope to share it with you before too long.
Cheers,
Patrick
___
© Patrick LaMontagne
Follow me on Instagram @LaMontagneArt
Sign up for my newsletter which features blog posts, new paintings and editorial cartoons, follow this link to the sign up form.