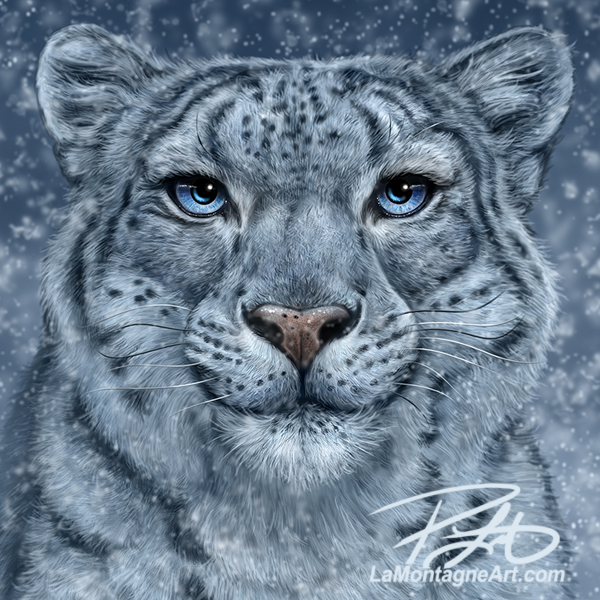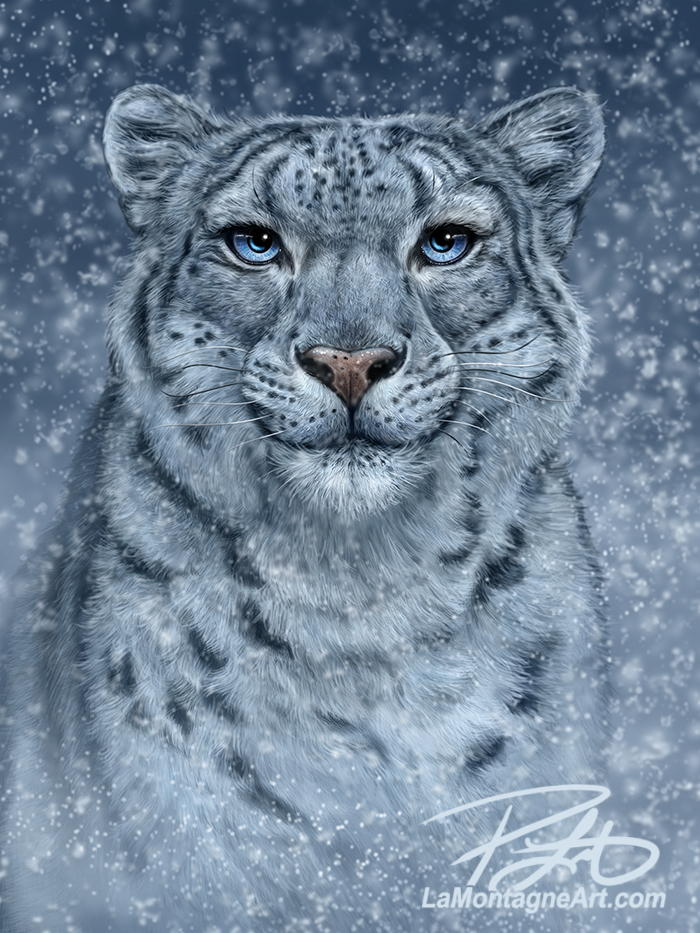 After I finished my recent duckling painting, I did what I always do, went through my archive of photos to look for the next project. All the reference photos I've taken over the years are organized in folders by animal name, so before I even look at the images, I'll admit to deciding against an animal simply because I've already painted it.
I get tunnel vision sometimes, thinking that this next animal must be one I've never painted before. As a result, I've occasionally talked myself out of a painting because "I've already done that."
It's rather silly when you think about it.
There are several animals I've painted more than once, and it's a rare thing that the first one is the best one. Some photographers make their entire careers from taking photos of critters from the same part of the world. So to dismiss an animal simply because they've seen it before would be shortsighted.
Had I stopped at the first tiger I painted, I wouldn't have painted my Smiling Tiger, one of my best-selling pieces. While my first wolf is special to many people, including me, my latest Winter Wolf has surpassed its popularity and has become a personal favourite. It's part of the reason I wanted to paint this Snow Queen in the same palette.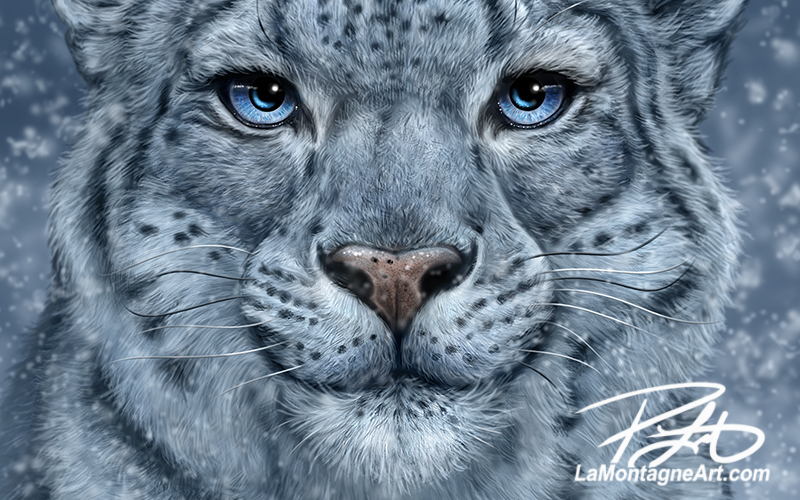 And finally, the very first whimsical wildlife image I painted was a grizzly bear. I've painted more than a dozen since, and it remains my favourite animal to paint. It would have been a shame to decide that I'd done enough of them and never got to Grizzly on Grass, the painting I love the most out of all my work.
So even though I've painted a snow leopard before, I wanted to paint another. I painted most of this piece while under the weather last week, and I still enjoyed it. Thankfully, I felt better for the final hours this weekend and truly enjoyed watching her personality show up. I hadn't planned on it being so obviously feminine, but that's the magic of this work. A lot of this stuff just happens, and I'm grateful for it.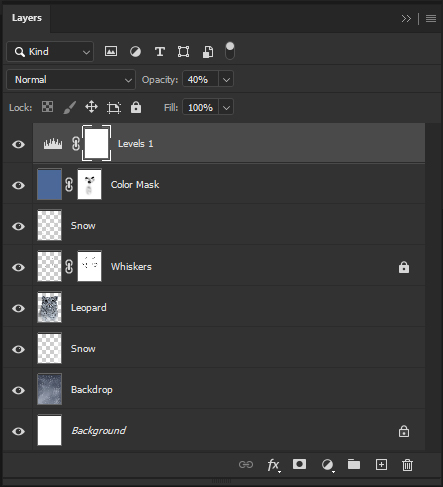 For those interested in the technical side of things, this file is 30" X 40" at 300ppi, with seven layers and an adjustment layer. I usually only have three layers at the end of a piece, the background, backdrop and subject. For this one, however, I wanted to keep some parts separate in case I have some formatting or colour challenges later with licensing.
The working file was 1.33GB, the largest file I've worked on since this computer was built in 2020. However, it handled it beautifully, and I could still jump around and paint fine detail with no performance lag.
Next up, I'm going to paint another burrowing owl to include with a larger piece I started months ago. Having a piece I can keep coming back to with fresh eyes is fun.