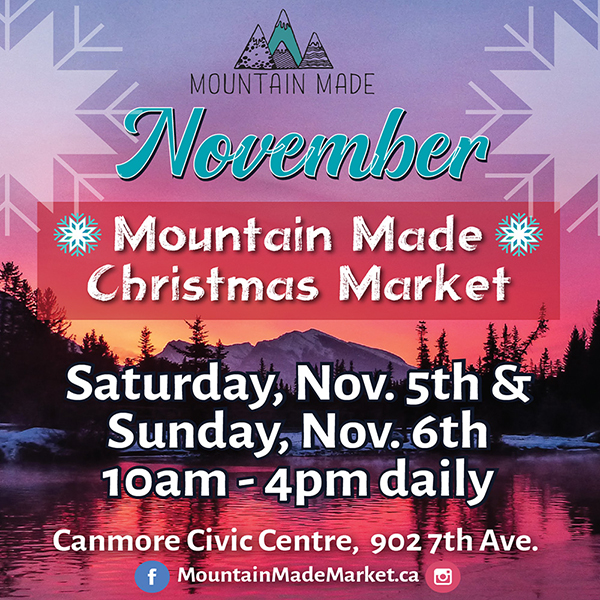 In a recent issue of A Wilder View, I let subscribers know I had restocked 2023 calendars. As expected, most people ordered one or two, and I was happy to send them by regular mail.
One person ordered six. From a creator's point of view, that's great. Clearly, most of those will be gifts, which means more people will come to know my artwork.
To send one calendar via Canada Post qualifies as an oversized envelope under 500 grams, around $4. For two calendars, it's still under that threshold weight, and it costs around $6.
But once you get above that weight, it becomes a small parcel and the cost jumps.
Our techy world allows me to do much of this at home. I package items, measure, and weigh them, then enter that information into the Canada Post website. I can pay for the shipping and print the label before I drop the item at the post office.
There are several benefits to this process. First, I can estimate a shipping cost and inform the customer of the charge without delay. Second, I can avoid a lineup since there's usually a bin in which to drop prepaid items. Finally, I avoid surprises at the post office if something costs more than expected.
For the subscriber who ordered six calendars, one might assume the most efficient delivery would be together in one parcel. But when I measured, weighed and entered the data into the Canada Post site, the total came to over $24 at the most economical rate. That rate even includes a small business program discount.
More than $6 of that $24 was a fuel surcharge, an amount you don't see until the final total.
After conferring with my understanding and patient customer, I sent six calendars in three different business-sized envelopes so that each one didn't exceed 500 grams and qualified for regular mail.
It's a ridiculous solution to a preposterous problem, but it saved my customer some money.
In my online store, one print sells for $28.99. Eliminating the time taken to paint the image, the cost of producing that product stems from a professional print of the image, a backer board, an artist bio, and a cellophane sleeve, plus shipping materials if sold in the online store.
Shipping just one print in a flat mailer to Calgary, about an hour's drive from my house, now costs over $20. Before the pandemic, it was $12. As a consumer, it's hard to justify paying almost as much to send something as it does to buy it. It only becomes worth it for customers if they want to buy two or more prints. While plenty of people do just that, sometimes they just want one.
You might have seen a recent news article where Canadian businesses are now allowed to charge a fee for paying by credit card. Small businesses must take credit cards to remain competitive, but more cards, especially cards with rewards points, charge merchants a percentage for each transaction. It can be anywhere from 2% to 5%.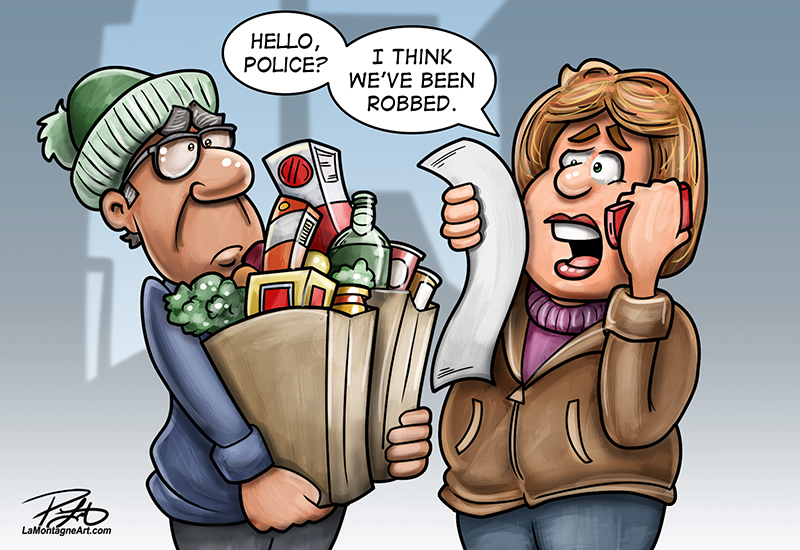 When a telecommunications provider, chain grocery store, or other large corporation that boasts record profits every quarter adds this fee, it is a money grab. These companies have been working hard for years to get people to use credit cards, and it's included in their pricing.
Small businesses are reluctant to add that extra fee to a credit card payment. Even justified, an added fee will turn people off. So, most will absorb the cost and try to factor it into the price of an item without making it noticeably more expensive.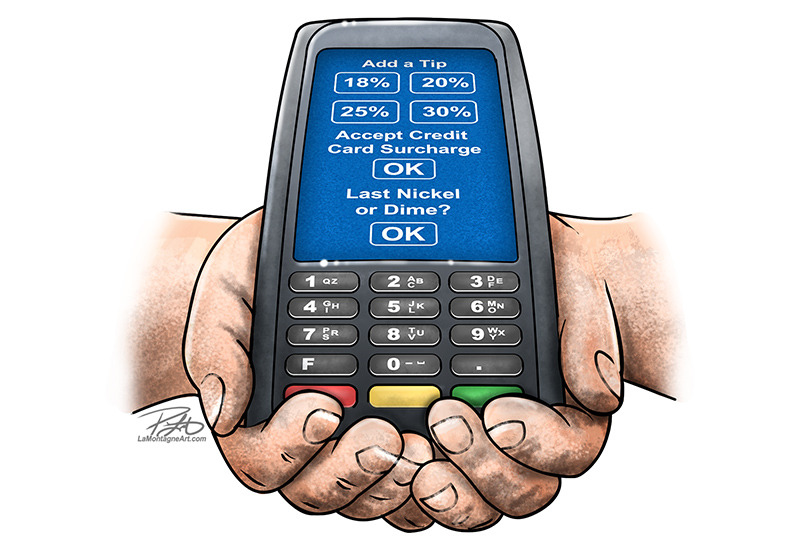 The best we can do is suggest somebody pay by e-transfer as there's no cost to the consumer or vendor. Debit is also preferred as the transaction fee is significantly less. Or better yet, how about cash, if you even carry that around anymore?
Online payment processing services like PayPal or Stripe have fees and take a percentage of each sale. 2.9% plus a transaction fee. That doesn't seem like much until you factor that into larger transactions. For example, I was recently commissioned to paint someone's pet, work I love to do. Of the 50% deposit, I gave $30 to PayPal. I'll give another $30 for the final payment when the work is complete.
I tried an Etsy store for my vinyl stickers last year to see what would happen. After several sales, however, I shut it down. Their fees were death by a thousand cuts. I can't even remember all of them, but every listing and sale was nickel and dimed until the result wasn't worth my time.
On top of that, Etsy gives preferred placement and listing to people who offer free shipping on their items. They hammer that message into vendors. Their justification is that people are so used to buying on Amazon that they want free shipping on everything.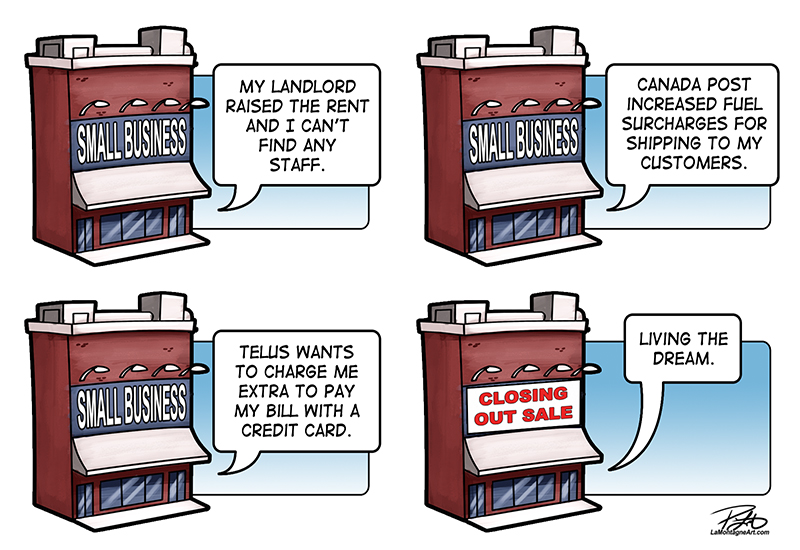 To expect a self-employed small business owner and independent artist to compete with Amazon's pricing is ludicrous. The only reason they can do that is their sales volume gives them preferred credit card and shipping rates. Any company listing an item on Amazon accepts a much smaller profit margin per item to have a spot on the site.
It's also no secret that Amazon employees are overworked and underpaid. The self-employed can relate.
I can't tell you how many people scoff when a self-employed artist refers to what they do as work. Some figure it's simply a matter of drawing something, slapping it on a website, and counting the bags of money.
Sadly, many young artists who love what they create believe selling it will be easy. Share some images on Instagram; before you know it, you're moving out of Mom and Dad's house into that mansion on the coast.
It's the 'If you build it, (they) will come' business plan. There's a reason that movie had 'Dreams' in the title.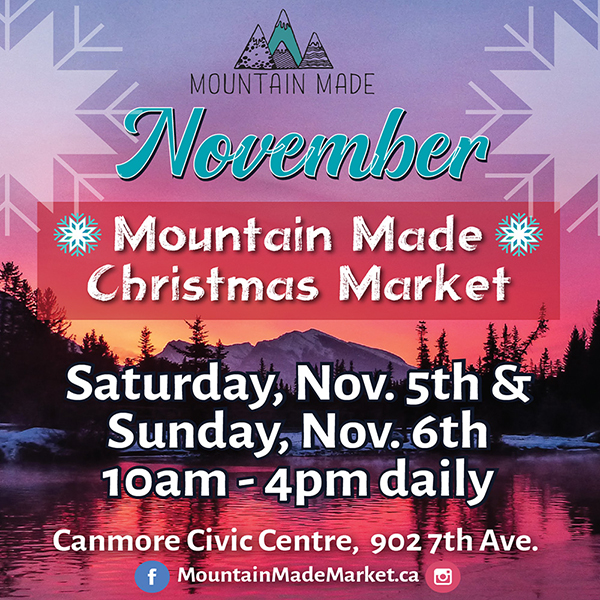 I'll have a booth at another Mountain Made Market at the Canmore Civic Centre this weekend. It's a two-day event, and I always enjoy introducing my artwork to new people and reconnecting with familiar faces.
Several people will no doubt tell me they want to consider a purchase and ask if I have an online store. At this point, I'll explain the inflated shipping costs, let them know that my best prices are always at these markets, and do what I can to try to make the sale on the spot.
Otherwise, they'll take a business card, put it into a bag, purse, or wallet, and I never hear from these folks again. We're busy people; it's just what we do. And sometimes we take a card to be polite, rather than say, "no thanks, not for me."
But hopefully, some will like one or more of my whimsical critters in a small or large print, magnet, coaster, sticker, calendar or another item and decide to pick up something for themselves or for a gift.
Then they'll probably pay by credit card, which is fine and welcome because I'll take that fee out of my profit to make the sale. That's just part of the cost of creating art for a living.
Which, despite what some might think, is definitely work.