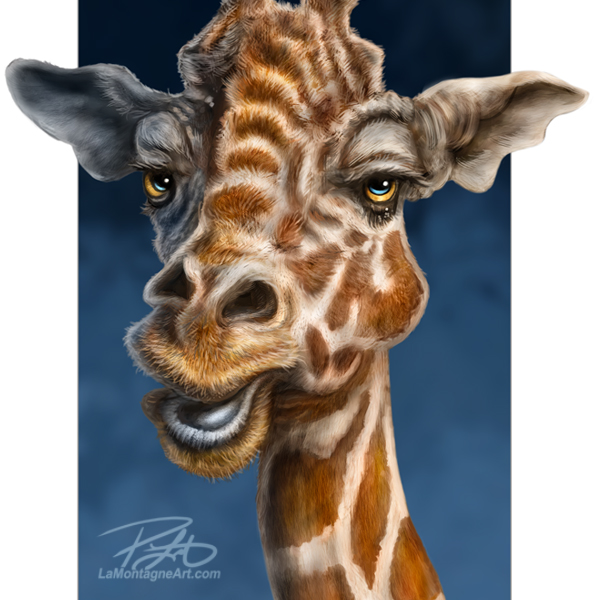 No, this is not déjà giraffe, but another addition to the 'Long Neck Buds' work in progress. From the original mock-up sketch, the first one I painted was the middle giraffe. This is the one on the right of the image.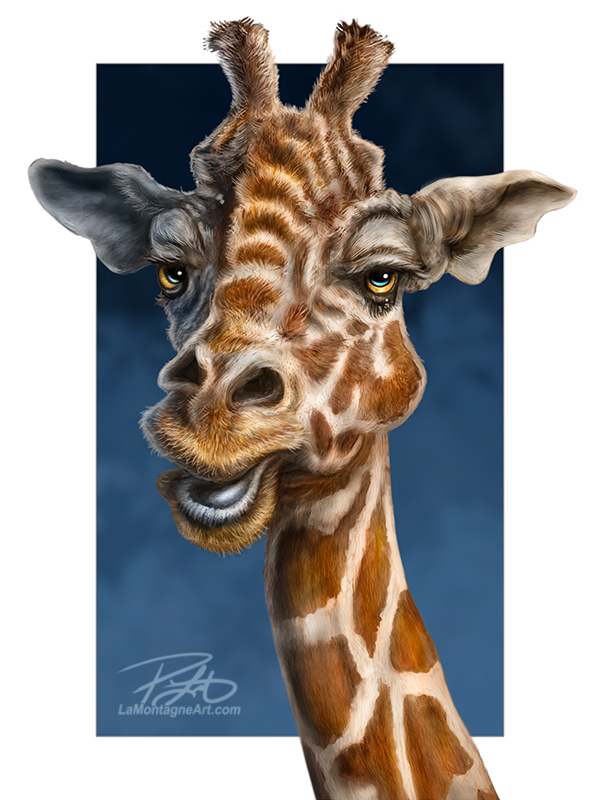 The challenge with this piece is to make each character different from the others but with the same level of detail and colour palette.
Each giraffe is an individual painting, and both are pretty much finished pieces. I could print them individually as they are. But I also know that once they're placed in the scene, after painting the sky, clouds and treetops, I will add more on each giraffe to make them blend into the environment.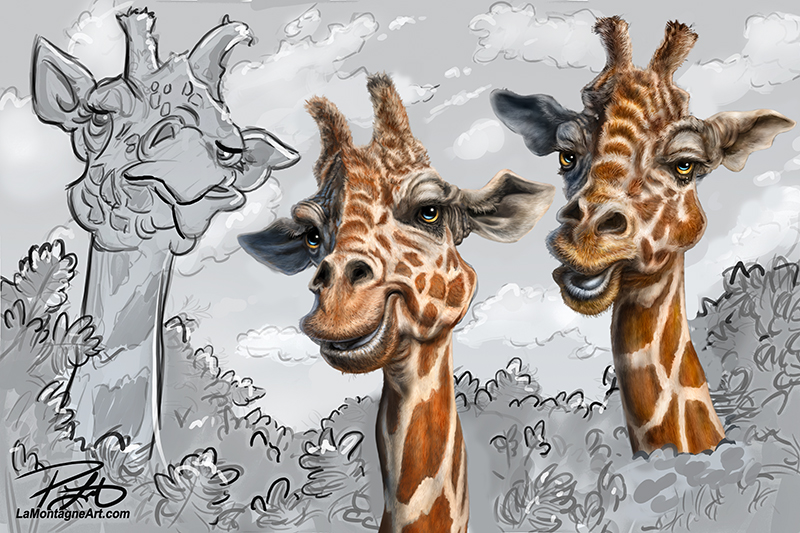 So, after the whole painted scene is finished, each giraffe will look a little different than their individual paintings.
I'm enjoying this piece because each stage of the painting brings a new challenge, and I'm in no rush.
Cheers,
Patrick