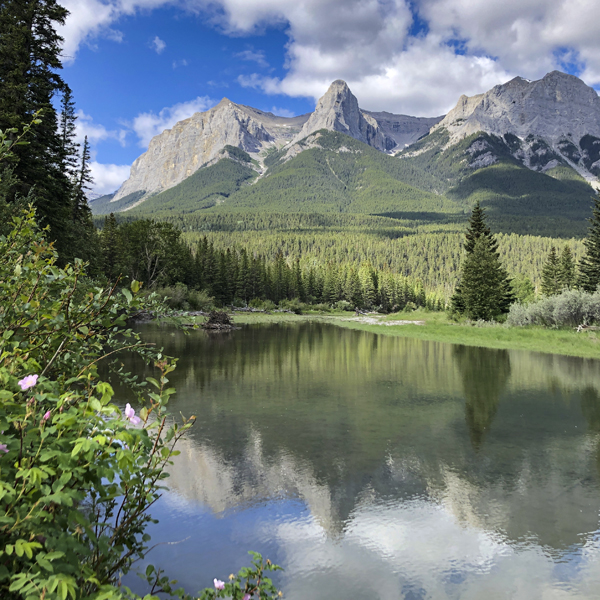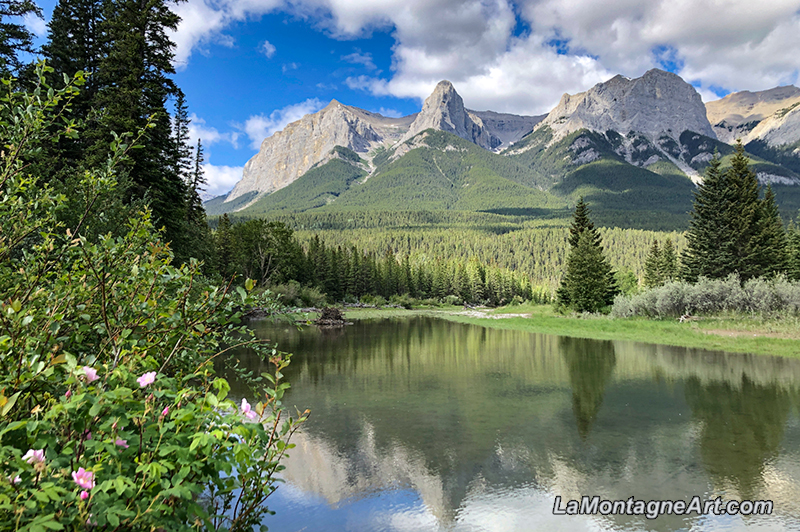 While the warm weather is here, I try to be on the bike at least once a day, which means any excuse for an errand is welcome. One loaf of bread? Sure, I'll pick that up, but I'll take the long route and turn it into an hour ride. Even though we've had our e-bikes for about a year now, I turn off the pedal assist most of the time to get some daily exercise, which turns it into a regular, but heavier, fat bike. But the assist/throttle is handy when starting from a traffic light or biking up a steep hill with groceries on board.
While biking along the Bow River trail in town today, I got a call from a woman visiting from Edmonton, asking where in Canmore she could find my work. I told her prints were available at Art Country Canada on Main Street, and she said she was right near there. She confessed that her 10-year-old daughter was smitten with my animals as they had seen them and bought the Smiling Tiger at the Calgary Zoo on Wednesday.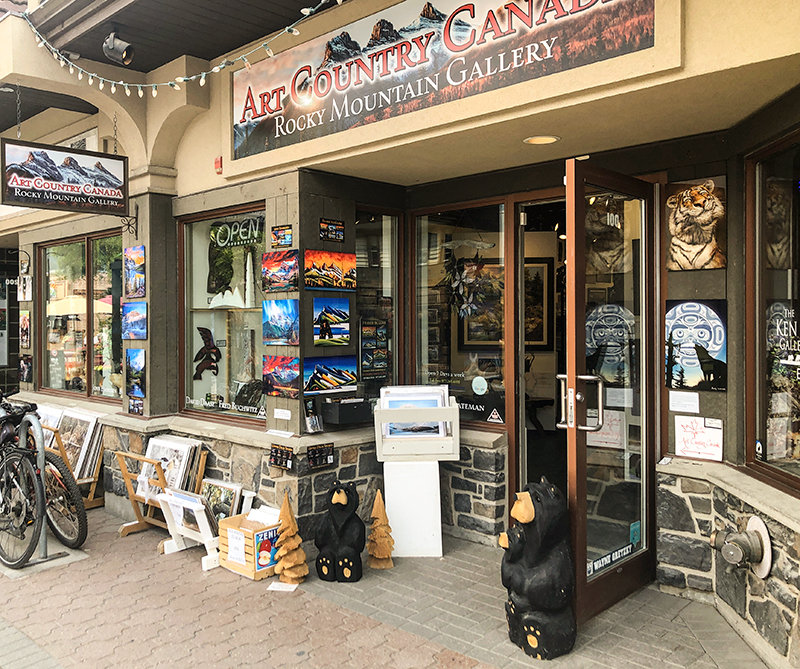 While I can't usually drop everything to go downtown to the gallery, I was already out and about and only a few minutes away, so she was pleased when I offered to meet them there. I showed them the canvases and available prints, explained a bit about the work and was happy to answer their questions about digital painting.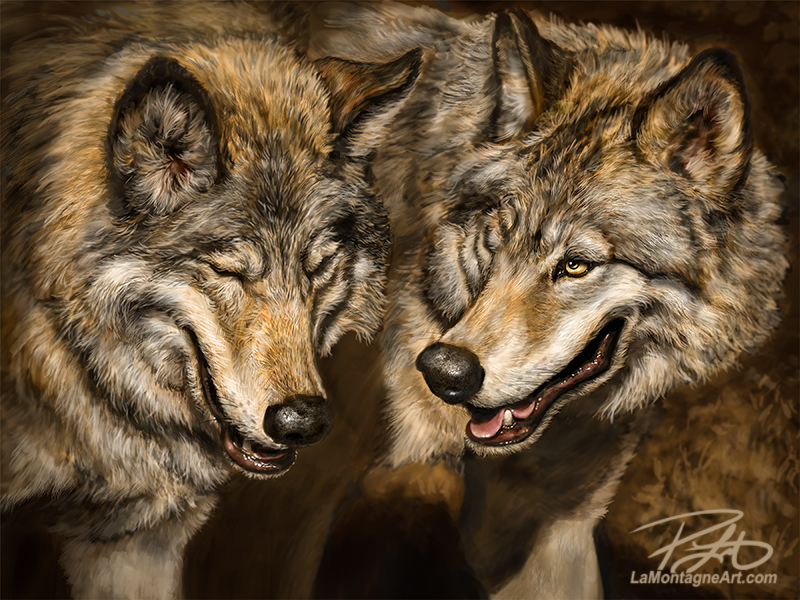 They left with another print of my Two Wolves painting (now on reorder) and four of Pacific Music & Art's art cards.
I'm grateful that anybody buys my work, especially those who've done so for years, but it felt good to express that appreciation in person to somebody who has just discovered it. Of course, I suggested they subscribe to A Wilder View to keep up with new work and behind the scenes stuff. So if you're reading this, Sandy and Julianna, it was nice to meet you and thanks again for supporting local Alberta art.