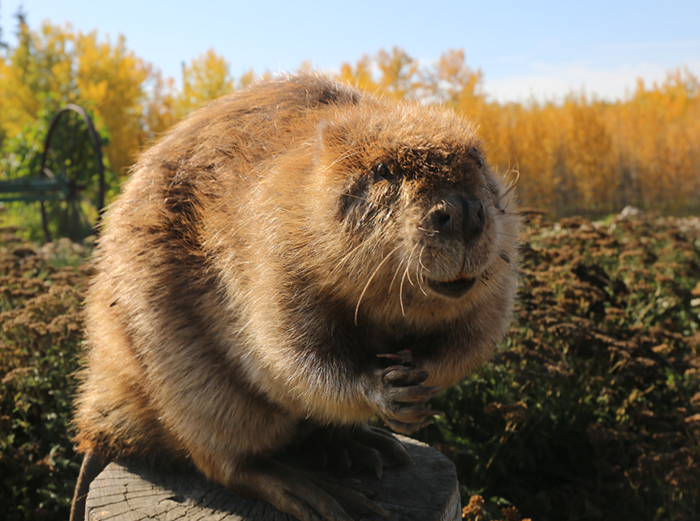 For a number of years, I've relied on many of my talented photographer friends for reference pics for my paintings. I've either paid them, traded prints, and in a few cases, I simply remain in their debt, ready for the day they call in that favour. In all cases, however, I have been appreciative of their willingness to share their art so that I could create my own.
In recent years, however, I have found that taking my own reference pictures has not only helped me get specific shots I require, but I'm also enjoying it a great deal. Many times an accidental encounter will provide inspiration and opportunity to create a painting I hadn't planned on. In other cases, I intentionally seek out the chance to take photos of a specific critter. There are some reference pics that reside in my files for years before I get around to painting them, waiting for the time to seem right. In other cases, I spend years trying to get the right photo reference for an animal I've been itching to paint.
On that point, I've been trying to get reference photos of a beaver, so that I could finally paint this noble icon of Canadian culture. I've tried to get the shots in the wild, and even hung out around beaver dams a few times, camera at the ready. After the restraining order, however, I'm not allowed to do that anymore. Who knew that beavers had lawyers?
This past spring and summer, I've had the opportunity to visit Discovery Wildlife Park in Innisfail a few times. I had the foresight to buy an annual pass on my first visit as I had a feeling I would be returning. They're open May 1st to October 12th and have quite a large area of land with a wide variety of enclosures for the diverse species they care for.
Some of these animals are orphans, others are rescues, but all are well cared for from what I've seen and read. From their own site, "Our goal is to provide our visitors the opportunity to bond with our animals and have a positive experience. Visitors leave with a greater understanding and appreciation of the diversity of life on our planet and, hopefully, the determination to do all they can to help conserve and protect all species and their habitats."
A number of these animals are trained; some even appear in television commercials and movies. The training allows for easier care because the animals are used to their handlers and is also a form of enrichment for them. On the two occasions I've taken the behind-the-scenes tour with the lion cubs, Griffin and Zendaya, the close relationship with the keepers has been clearly evident.
I've asked plenty of questions during my visits and none have been dismissed or dodged. While some zoos try to maintain as close a habitat to wild as they can, and limit human exposure, this park does not. It is a different approach to conservation and education than that employed by a traditional zoo. When people are exposed in person to animals they might only see on TV or in movies, it fosters empathy for them. Children who grow up with compassion for animals will look at their world with those eyes and want to protect the creatures upon it. At least that is my personal hope.
With the end of the season fast approaching, I made arrangements with Serena Bos, the head zookeeper, to take some private photos of one of their resident beavers. I had asked about it during my last visit in the summer, but that's their busy time and people pay to have their photos taken with him daily. That money goes back into the operation of the zoo and care of the animals. It was suggested that I try again in the fall and she would try to make it happen for me, for a fee of course, which I was happy to pay.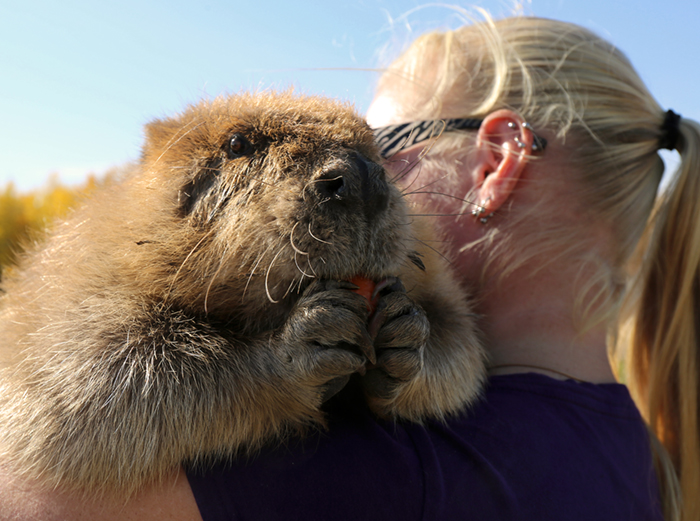 With the promise of fifteen minutes of his time, Serena and Barret, (another keeper I've met on previous visits), brought him out to his usual perch and I felt like a little kid at Christmas. Spending up close and personal time with any of these animals, however brief, just makes me happy.
They were going to try and have Gusgus face opposite to his usual photo-op direction in order to get better light, but he started to fuss about it and I said I'd work with him however he was most comfortable. These photos are for reference, so imperfect lighting isn't a problem as long as I get the anatomy, detail and the pose I want.
With Gusgus, I got all of that and more. They had a tray of fresh veggies for him to gnaw on and he eagerly reached for them. As a trained animal, he would sit up when called upon to do so, I'd snap some pics and he'd get a treat, chattering away the whole time. I don't think he stopped making noise during the shoot and I realized I didn't know what a beaver sounded like until then.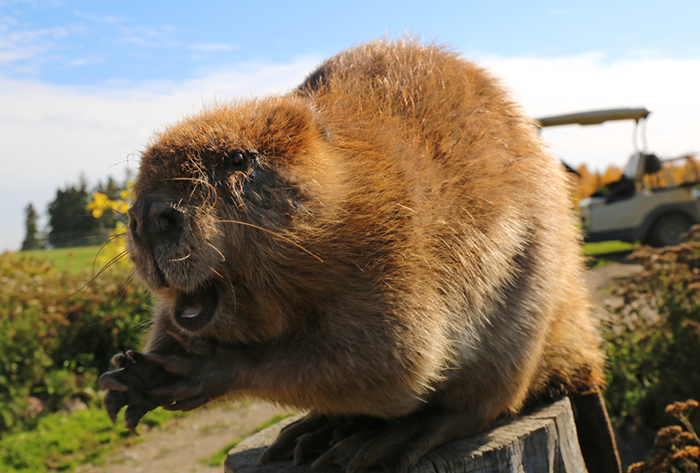 As it was a quiet sunny day, Serena and Barret were in no hurry to put Gusgus back in his enclosure and he seemed to be quite content, so I got more than the fifteen minutes I was expecting. I asked a bunch of questions and learned a few more things about the park and some of Gusgus' on-camera work. When I got home and downloaded the pics, I found myself grinning from ear to ear.
With dozens of shots to choose from, I'm looking forward to this painting more than ever. The hardest part will be choosing the best shots to work from. I've even got a few pics of the goofy grinning artist and his subject, for my own memory of the experience.
I will be buying another annual membership to Discovery Wildlife Park next year and plan to visit as often as I can. If you live near or plan to be in the area, I would encourage you to do the same. This season, they're open until the day after Thanksgiving, so still a few more days to check it out. With the weekend forecast calling for sunny days and warm temps, it would be a perfect time to go.
To Serena and Barret, thanks again for being so accommodating and for the work you do with the animals. I look forward to seeing you and them again.
(by the way, if you want to see Gusgus as a baby, here's a link to an article from 2010. So frickin' cute).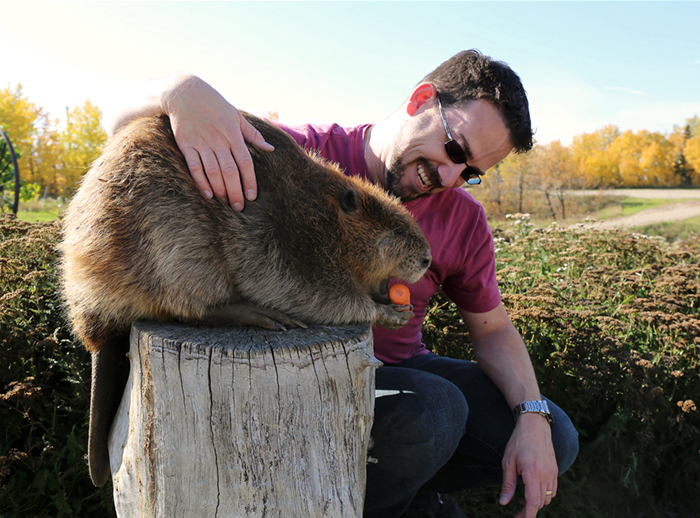 If you'd like to receive my newsletter which features blog posts, new paintings and editorial cartoons, follow this link to the sign up form.  Thanks!