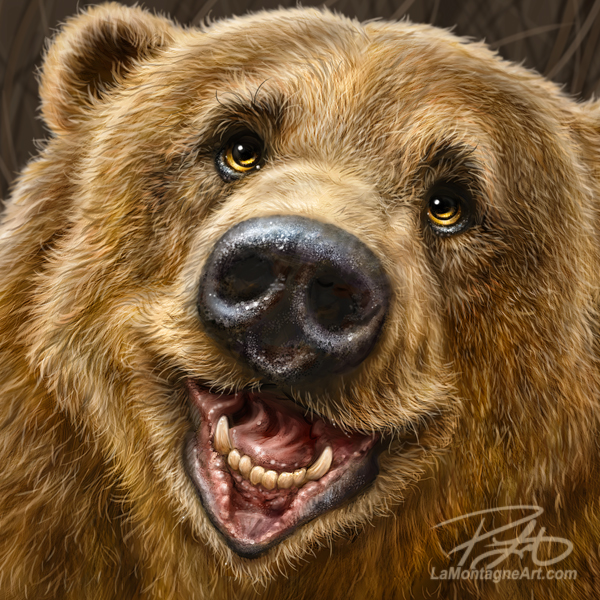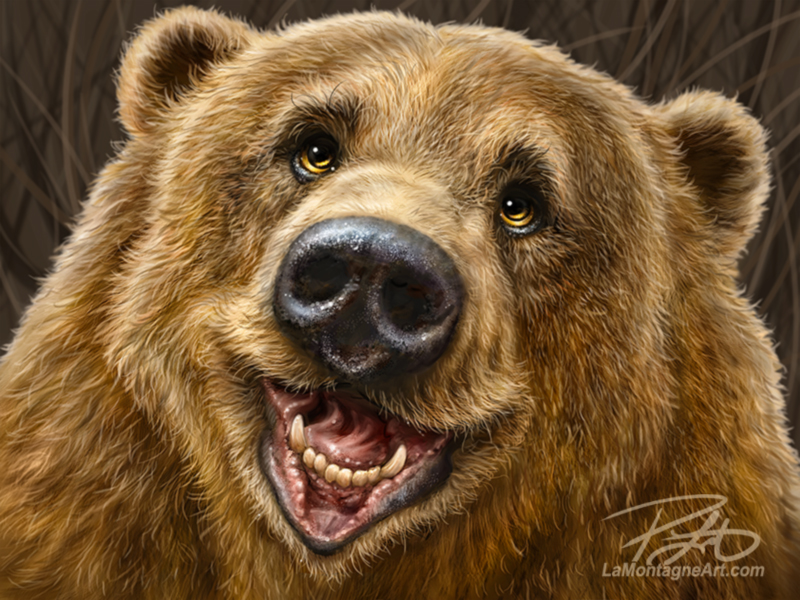 Winter reared its ugly head this week in Alberta, and I'm already feeling the blues. It happens every year, but painting a happy face usually puts me in a better mood. Grizzly Bearapy. It's an effective prescription.
For my primary reference for this piece, I selected a few I took during a day with Berkley at Discovery Wildlife Park several years ago. It was the same day I took the reference for my Peanuts painting. But I also referenced other grizzly bears to vary the features.
Half of my business is editorial cartooning; for that work, my clients are newspapers. That's a business model that was on shaky ground already when I got into it a couple of decades ago. Today, many papers are hanging on by their fingernails. Despite that, it's still worth my time and effort to draw five or six syndicated editorial cartoons each week for several publications across Canada.
However, I shouldn't need to explain why that could change tomorrow.
About thirteen years ago, anticipating the day when editorial cartooning would no longer be enough to provide a full-time income, I looked for ways to diversify. With a steady decline in newspaper revenue in recent years, it was a good call. Thankfully, my whimsical wildlife paintings became the other half of my career and business, which still has plenty of growth potential.
While neither part of my business is presently enough on its own, together, they're my full-time job.
It can be easy to get complacent and coast when things are going well enough. But life can turn on a dime, and the things we think only happen to other people can quickly happen to any one of us.
I'm an unapologetic pessimist; there's no sense denying it. I've had too many plans scuttled by someone else's decisions, so I don't take anything for granted. One year, I lost nine papers in one day because a newspaper chain sold. When the pandemic hit, I lost even more. I've had licensing and other opportunities vanish overnight when corporations changed direction or personnel.
As we're all aware, companies are quick to talk about trust and loyalty when convenient, but their actions often walk a different path.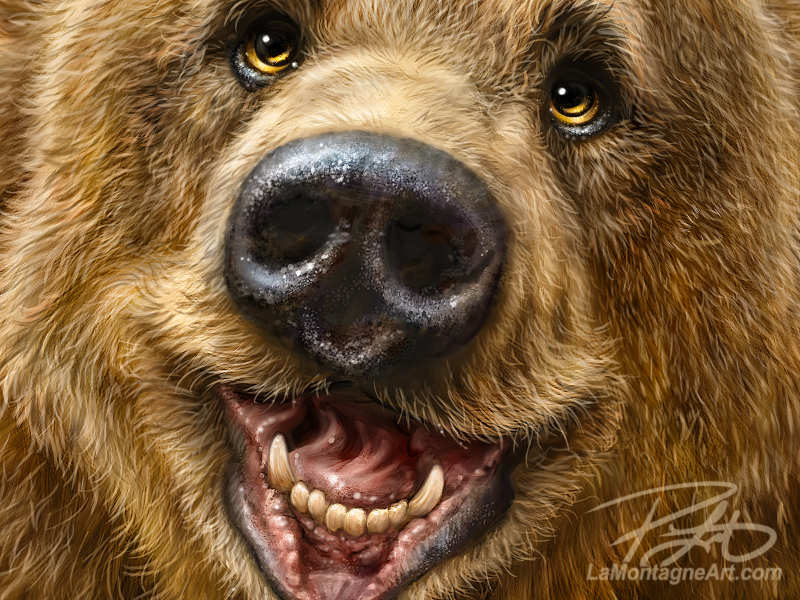 Though this painting was fun to do, as are most of my whimsical wildlife pieces, it was a commercial decision. It's the first in a series of paintings I'm creating to promote my work to new licensing clients. It's also another painting for the bear book.
If you're a self-employed artist, don't put all your eggs in one basket, especially relevant in today's economy.
By the end of this week, I'll have drawn seven editorial cartoons, finished this grizzly bear painting, worked on a pet portrait commission, written content for the book, created page layouts so my publisher can get pricing estimates, and done month-end invoicing and bookkeeping.
All are necessary to keep my business viable but also prevent monotony. By having different things on which to focus, I've always got something else I can be doing. Painting grizzly bear fur and features for three hours is delightful—eight hours, not so much.
So it's nice to make progress on a painting in the morning, then switch to drawing an editorial cartoon, sort and select photo reference, read some marketing material, research and reach out to potential new licenses, plan for upcoming gift shows, or write a post like this one.
Then, when I return to the painting the next day, it'll be with fresh eyes to correct any errors and add more life to the piece for a few more hours. I get to enjoy the work I love most without allowing it to become a yoke I resent.