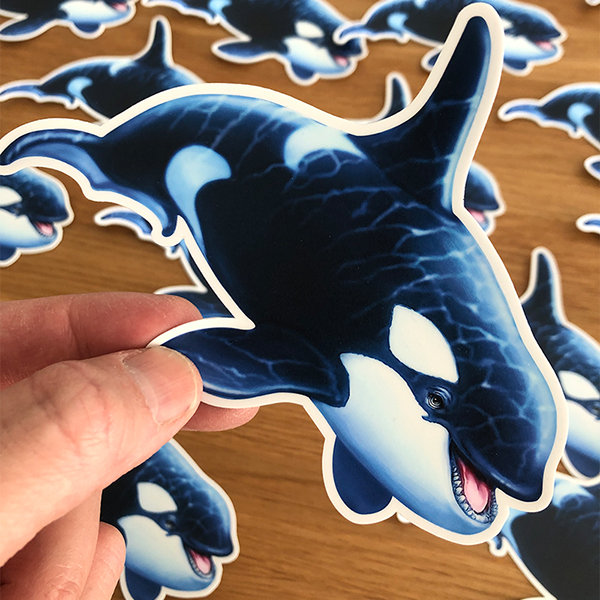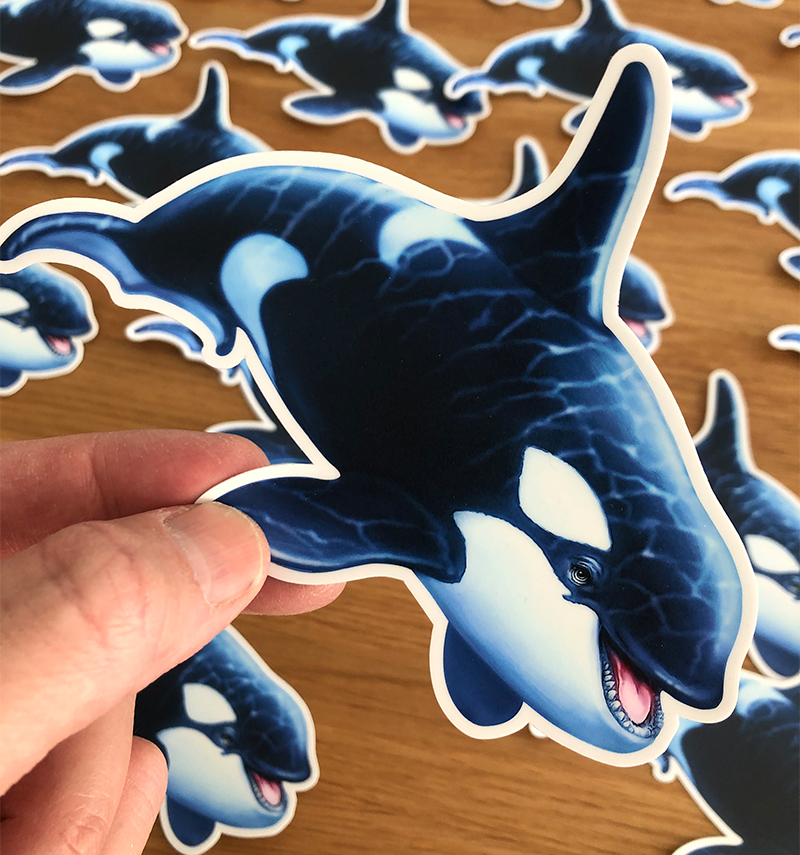 Before I became a full-time artist almost twenty years ago, I worked at a local sign shop here in Canmore. Some of the valuable skills I learned still contribute to the work I do today. One of those skills was printing and cutting vinyl. I worked on vehicles, signage, and vinyl application on different materials.
A little while ago, my friend Darrel mentioned that he had noticed vinyl stickers on the rear windows of vehicles, some fun and colourful designs. He suggested that might be something I could do with my animal paintings.
As diversifying revenue streams has become essential for freelancers and self-employed artists, I'm always looking for new markets and opportunities. So it seems odd, given my sign shop experience, that I'd never considered vinyl stickers.
While I have an ongoing license with DecalGirl, a company that produces decals for mobile devices and laptops, phone cases and sleeves, their designs are specific to that market.
Some quick online research revealed that stickers are trendy, especially among millennials and younger generations. For the right theme and designs, it's big business for many artists, especially on craft and sales marketplaces like Etsy.
On a recent visit to the tattoo shop where I hang out from time to time, I asked my buddy Derek about it. He's fifteen years younger than I am, and his metal supply cabinets at the shop are covered in different stickers of varying size, quality, and theme. It's a big part of that culture. He agreed that I'd probably do well to offer my work on vinyl stickers.
Since then, I've researched several companies, figured out sizing, and ordered the Orca test you see above. The order arrived this week from Jukebox Print. I couldn't be happier with the vinyl quality and printing, so I'm moving forward on creating more of them.
Derek stuck the first one on a cabinet at Electric Grizzly Tattoo.
To begin with, I'll be offering a selection of 4 bear stickers, though I've not yet chosen which ones will be in the first pack. It'll be free shipping for Canada, and hopefully, I can offer the same for the U.S., but that's yet to be determined. Each 4-pack will retail for $15.95 (CDN). The stickers are around 4" X 5", depending on the design. Each will vary a little in size, but they're all in that neighbourhood.
I'm still experimenting with the composition and cut-lines, but these are a few I'm working on.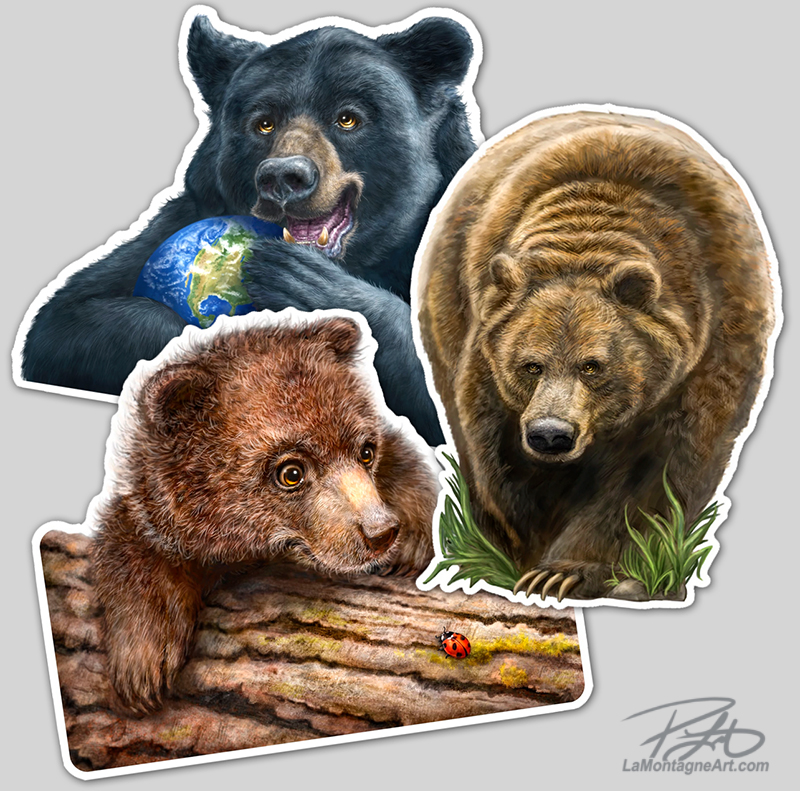 If the first pack is popular, I plan to regularly release new stickers, eventually having several packs in the online store. With my ever-growing menagerie of critters, there's potential for sticker packs in a variety of themes and species.
Stay tuned!