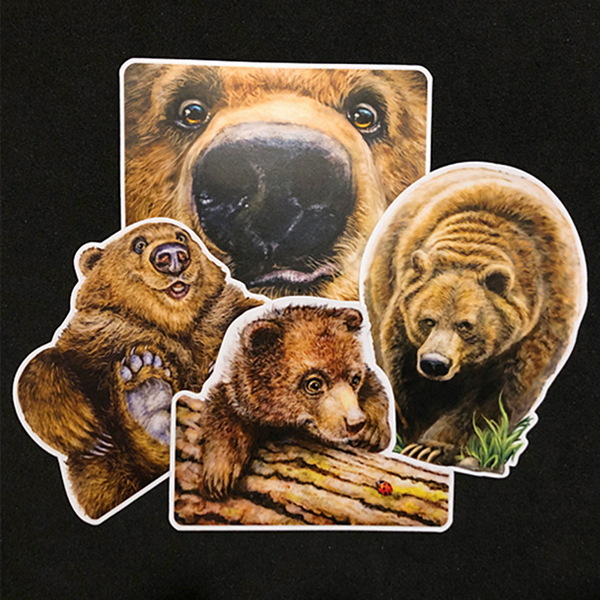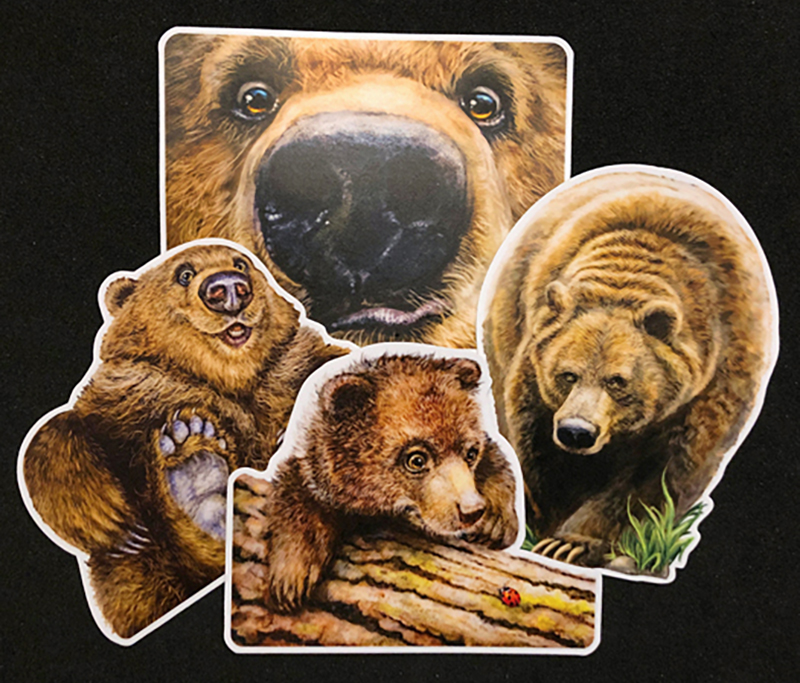 My first order of vinyl stickers has arrived, and they are now available in the shop.
For the first (of hopefully many) sticker pack, I chose four of my grizzly/brown bear paintings; Big Boy, Happy Baby, Kodiak Cub, and Peanuts.
These die-cut vinyl stickers are approximately 4" X 5" with some variance for design. They're weather-resistant, long-lasting, easy-to-peel with a smooth matte finish. Vinyl can be tricky when it comes to full-colour printing, but these look great.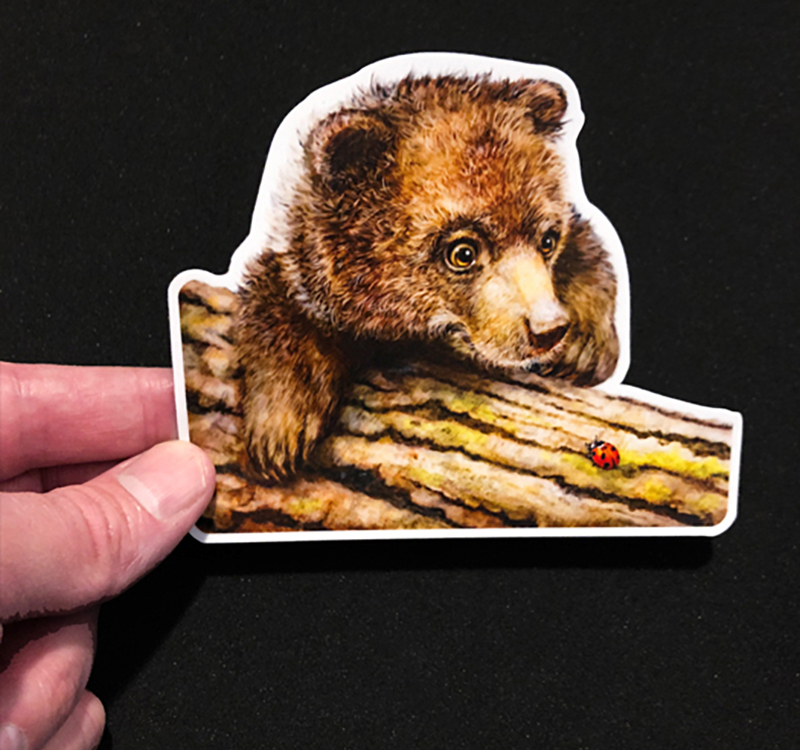 Each pack retails for $15.95 CDN. I'm able to offer free shipping for Canada; no code required. Shipping to the U.S. is a little more complicated as Customs rules now state that any commercial product is automatically a parcel regardless of package size. For U.S orders, the flat rate for these stickers is $9. Don't shoot the messenger.
The Grizzly/Brown Bear pack was fun to design, and I hope to launch another pack soon.