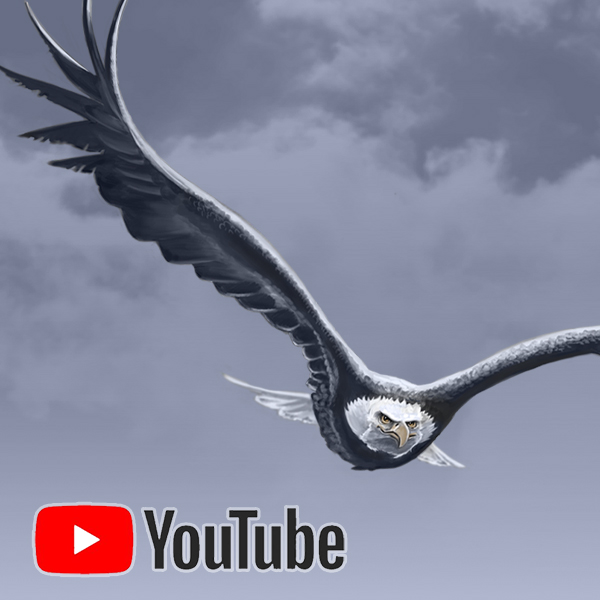 When you create art for a hobby, it doesn't matter how you spend your time. It's an escape, a leisurely pursuit. You can read about art, sketch, watch videos, take courses, visit galleries, or attend workshops or clubs devoted to the same goals. You can doodle for an hour, then throw it in the recycling.
But when art is your work, how you spend your time and energy is directly related to your income. If you're not making art that sells, you're risking your financial security. Bill collectors don't take good intentions as payment, nor do they accept the absence of a creative spark as an excuse.
Anyone who has ever held any job knows what it's like to have a horrible night's sleep and wake up feeling unmotivated to do anything. But you haul your ass out of bed and go to work anyway. Because your boss is unlikely to accept "I'm just not feeling inspired today" as a valid reason for not showing up.
Talk to anyone in a creative field who does it for a living, and they'll tell you that waiting for inspiration is for amateurs. Professionals get to work, even when they don't feel like it. Art for a living is no different. You stick to a schedule, show up every day, and you do the work, even when you don't want to.
But just as people in many fields go away for conferences, take additional training in the latest techniques, or keep up to date on industry literature to remain competitive, artists also need to make time for the unquantifiable.
The only way to improve on skills is to invest in them, even when it feels like you're not getting any work done.
Whenever I start a new painting, my intent is most often to create a production piece. If it's a painting of an animal, I want the result to be a print or an image for licensing, something that goes into the inventory to generate future income.
On occasion, I'll make room for a character portrait for my own enjoyment (I'm working on one right now), but when it comes to the whimsical wildlife, I don't often make time for sketching, or experiments, or 'let's try something and see what happens.'
But I should.
Even though I never went to art school, I know enough from talking to artists who have, that sketching and playing around is essential. It's where you find your happy accidents, those unexpected gems that pop up simply from drawing for fun or practice.
My Grizzly, the very first whimsical wildlife painting in 2009, was an experiment. I was trying something new to see what might happen, and it eventually changed my entire career, leading me to the work I enjoy most.
It's an easy bad habit to get into, judging the art I create to be only as valuable as its revenue. But, unfortunately, that's a short-sighted view of what has been a long career and will hopefully continue to be.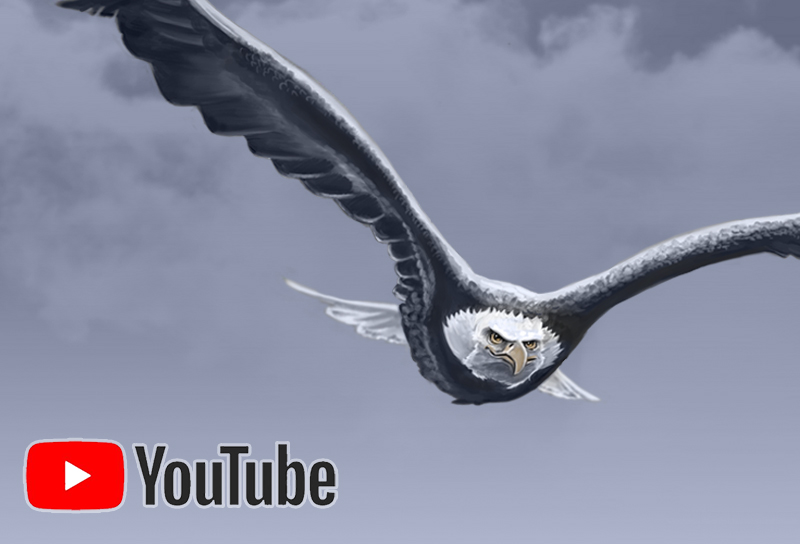 This eagle-in-flight could have become a production piece, but I got to a point where I realized that even though I enjoyed it, I didn't feel like taking it any further. It was good practice; I recorded it, so I get to show another time-lapse, but this is as far as I'm taking it. It's more than a sketch but less than my usual hyper-detailed renderings. Click here or on the image to see the full sized piece and the 2-minute video.
I'm going to accept that it was a practice piece and creative time well spent.
Sometimes, that's enough.
Cheers,
Patrick