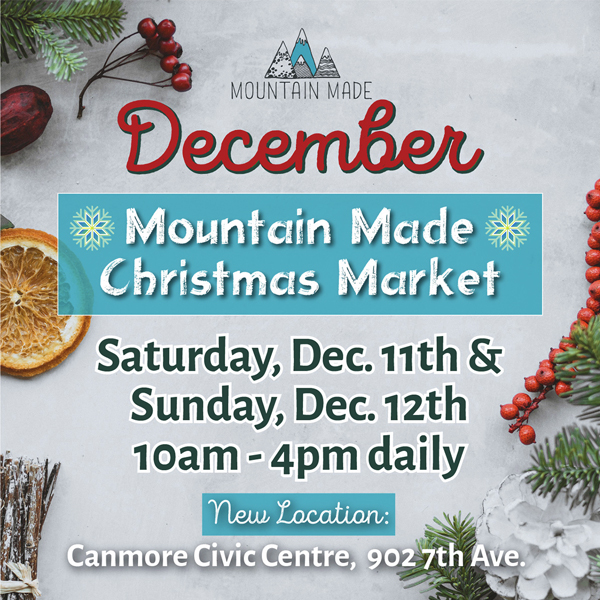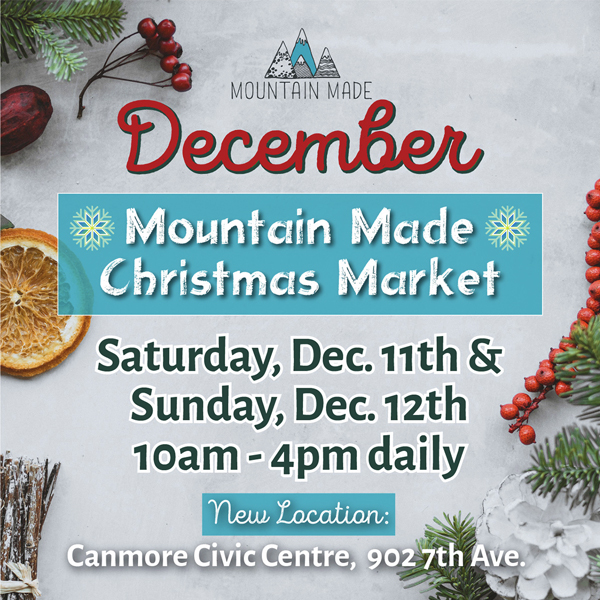 With the well-publicized shipping and supply chain delays made worse by the roads damaged by floods in B.C., I've had my fingers crossed for a resupply order from Pacific Music & Art. Having sold out of calendars at the last Mountain Made Christmas Market, I wasn't sure I'd be able to get more in time for this weekend.
Thankfully, the order has arrived. I've got a bunch of new coasters, aluminum art and magnets for this event, in addition to 2022 calendars. To see the new designs or just to say Hi, drop by the Civic Centre in Canmore on Saturday or Sunday from 10-4. I'll be set up in the front lobby.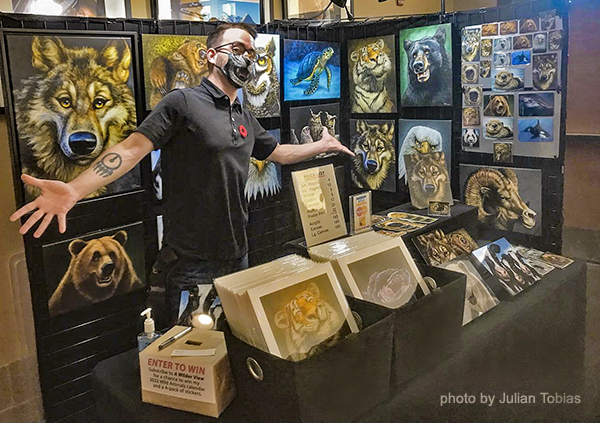 Here's a pic from the one last month, taken by the organizer Julian, who does a fantastic job putting all of this together. The whole venue looks a lot brighter than this pic. Phones always try to overcompensate for ambient light, and I suspect my lighting on the art is to blame. No excuse for the funny looking guy in the mask, though. That's how I look in real life.
BTW, I've run into three people in the past couple of months who've asked me why I blocked them on Instagram. Short answer, I'm currently not on any social media platforms. I could go off on a rant about why, but you probably don't want to read it anymore than I want to write it. The short answer is that I'm putting my time and energy into my site, blog and A Wilder View.
So if you want to follow my work, with my sincere appreciation, this is the best place to find me.