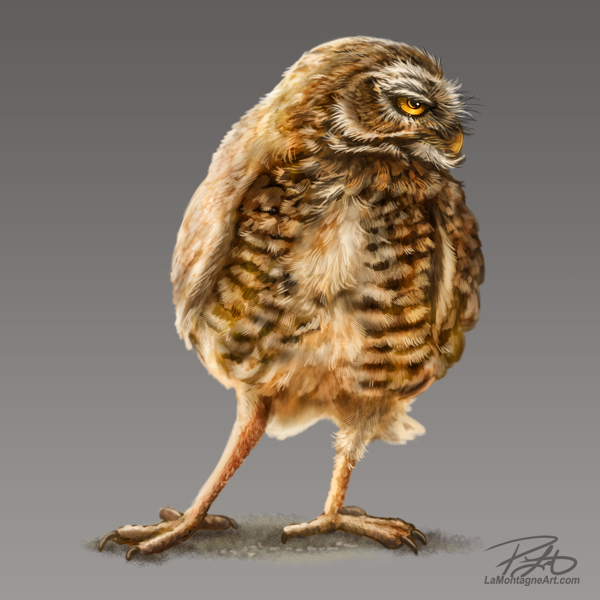 Here's a secret that likely won't shock you.
Whenever I write a post, there's a good chance that there was a first draft that descended into a rant about social media. Then I re-read it, realize (again) that nobody wants to read that crap, delete it and start over.
I had about 1000 words written this time before I rolled my eyes, shook my head, and began again.
You know that person who constantly rages about how much they hate Justin Trudeau (or Trump, or Jason Kenney, or Erin O'Toole, or insert name here), and you think, "Ugh, we get it, you don't like the guy. Move on!"
I don't want to be that guy when it comes to social media. Sure, I'll still do cartoons about it from time to time because the exodus is growing, it's in the news, and that's my job, but I've already left those platforms.
So, I'm moving on.
But I don't regret the time spent writing that rant because it's like journaling. Sometimes you just need to purge that bad energy, and I'm glad I kept it to myself.
Now for some good news. This year is starting quite well, despite the last one ending on a down note.
First, I've started a new commission of a beautiful dog. Sadly, she passed away late last year, which usually means the client wants a traditional portrait as a memorial. But this client has been following my work for quite some time, and she wants to remember her dog as happy and full of life, so I get to paint her in my signature whimsical style. This dog was an energetic outdoor pup, always up for mountain bike trips, hiking, chasing sticks, and high-energy activities, so the client kept steering me toward a full-body action pose, with great photos to back it up.
I'll admit that the request made me nervous. My work is all about the face and expression, and a full-body can often mean some of that gets lost because the head and face will be smaller. But after some back and forth and reviewing the photos, I soon came around to her way of thinking.
I've started the piece, and I'm enjoying the challenge.
I talked about this with my buddy, Derek, on a recent visit to Electric Grizzly Tattoo. Derek's an incredible painter, and it's great to have another artist I can talk to about this stuff. When I told him about this commission, that it scared me a little, and I wasn't sure I could pull it off, I qualified it with, "but, you know what happens when you challenge yourself."
Derek put his hand out flat in front of him for a second, then raised it about a foot.
He gets it.
Facing the scary stuff is the only way you take your skills to the next level.
Speaking of Derek, he recently introduced me to a whole new project he was exploring and suggested I join him in the endeavour. Each of us will be promoting our own work, so we're not partnering on it, simply going down the same road. He made some introductions on my behalf, and we navigated it together. It's an opportunity that might go nowhere but could also change our careers for the better.
From initial tire-kicking less than two weeks ago to serious discussions with the parties involved, Derek and I have signed agreements and are excited about the possibilities. But, having been down this kind of road before, we're tempering our enthusiasm with a liberal dose of reality.
As in all things speculative, you hope for the best outcome but allow for the worst. What I like about the project is that there was a short deadline to get involved, with no room for procrastination. We had to get our shit together inside of a small window to make the launch dates. So, rather than talk it to death, we did our due diligence, got to work, and climbed aboard.
I realize this is vague, but until it launches, revealing specifics would be premature. I only mention it because it's nice to focus on something with positive potential, given all we've dealt with the past two years.
At a time when so many people are tearing each other down, it's gratifying that a fellow artist and friend discovered an opportunity and invited me along. He didn't have to.
I'm also working on two other painting projects. First, I've finally started the elephant as I want it done for Expo, which isn't that far away. And it won't be long before Mike at Pacific Music & Art needs another selection of paintings to consider for the 2023 calendar. Wouldn't it be wonderful to have the elephant in there?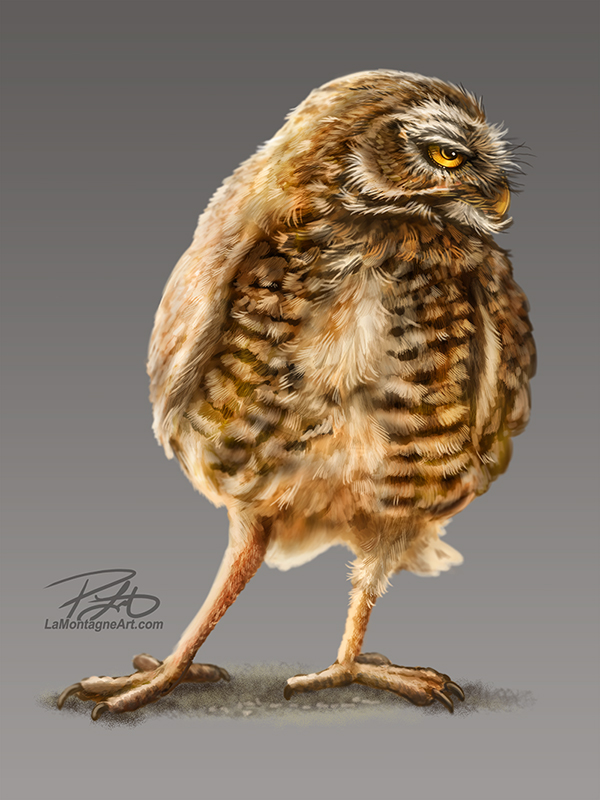 There is also a much larger project I'm doing, involving several paintings of Burrowing Owls. So you can expect to see plenty of these characters pop up in posts over the next few months, each with different poses and expressions.
Between the commission, the elephant, the burrowing owls, the painting course, editorial cartoons and the daily support stuff I do for my business, I have an overflowing plate. But I'm not complaining. I'm at my best when I've got plenty to do.
I'm just happy to look to the horizon and see many more positive possibilities than negative realities.
Cheers,
Patrick