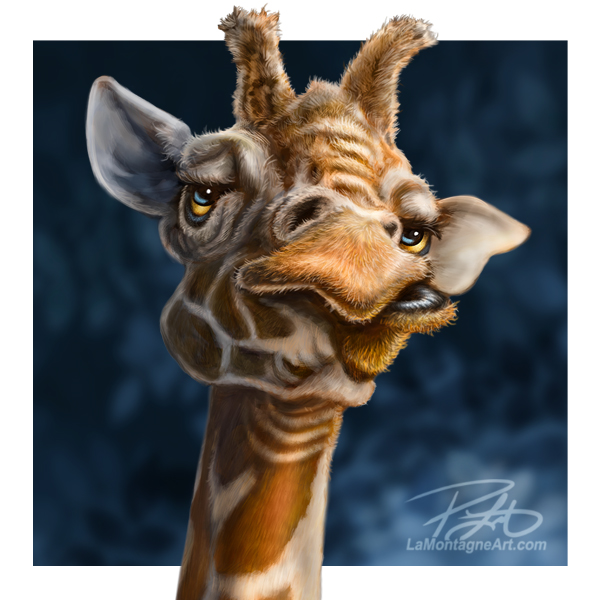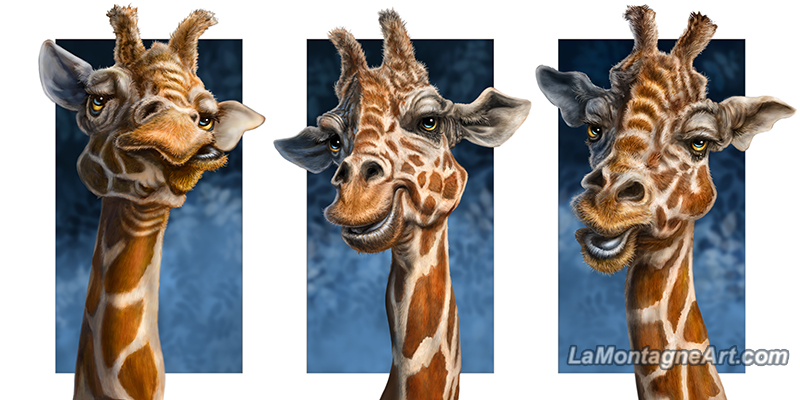 This 'Long Neck Buds' piece has been a lot of fun so far. With the left (and final) giraffe finished, I'd love to print this image right now as a double-width layout on metal, maybe 20"x40" or even 30"x60" and hang it in my office. It's refreshing to do something different, especially with so many available options from this painting.
While I can print anything for a custom order, I wouldn't stock the above painting layout as a poster print. The wider format makes for a larger framing investment for my customers, and keeping unique dimension prints in inventory would be difficult.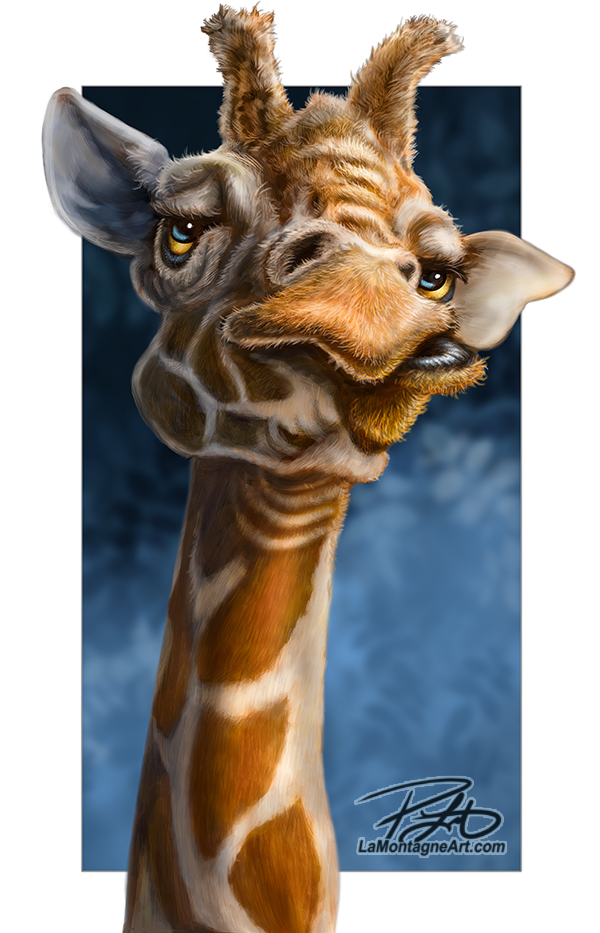 With the characters done, I still have several hours of work to build the trees and sky for the rest of the scene.
The leaves will be a challenge because acacia trees are their preferred food, and those have a specific look to them with long thorns among the leaves.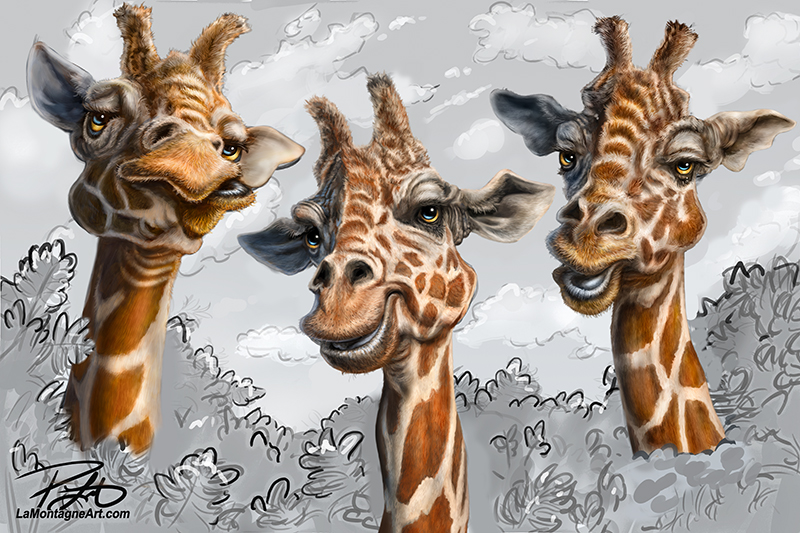 I have a few ideas on how best to do it, including creating a new brush for the task, but with no deadline, I have time to experiment.
Cheers,
Patrick