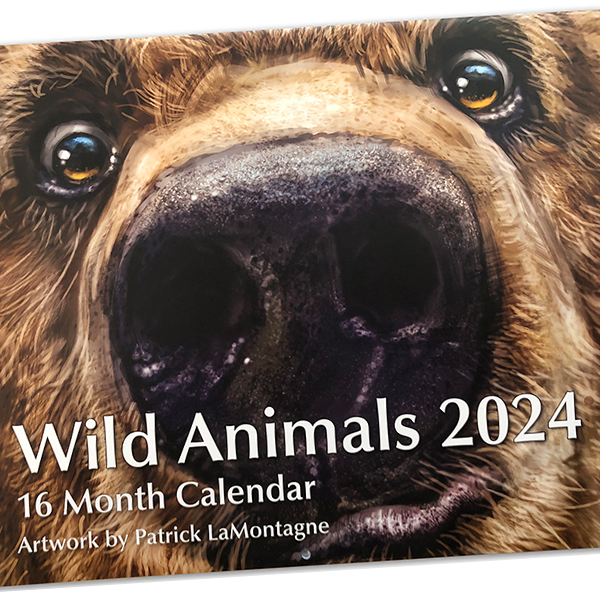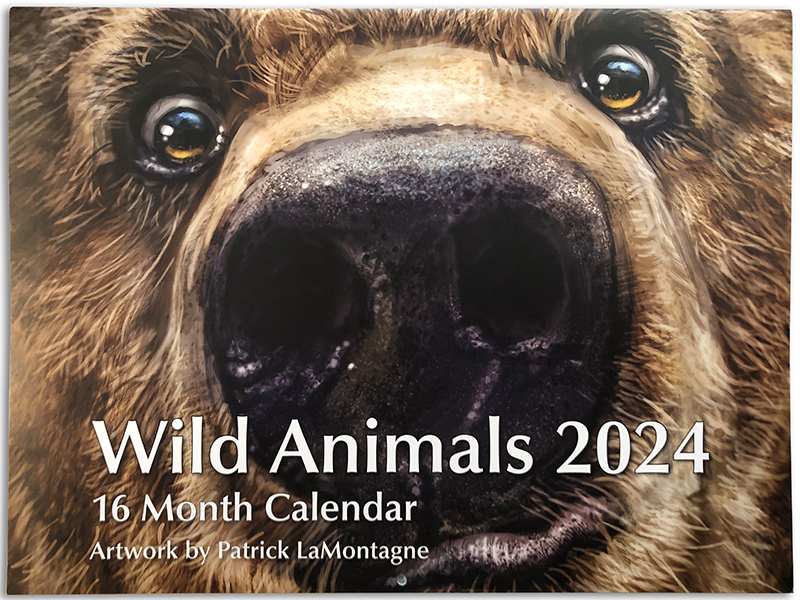 The Wild Animals 2024 calendar from Pacific Music & Art is now available in my online store. Featuring some popular and personal favourites along with some more recent paintings, it's always fun to see which ones make the cut. My thanks to all of you who keep coming back for these year after year.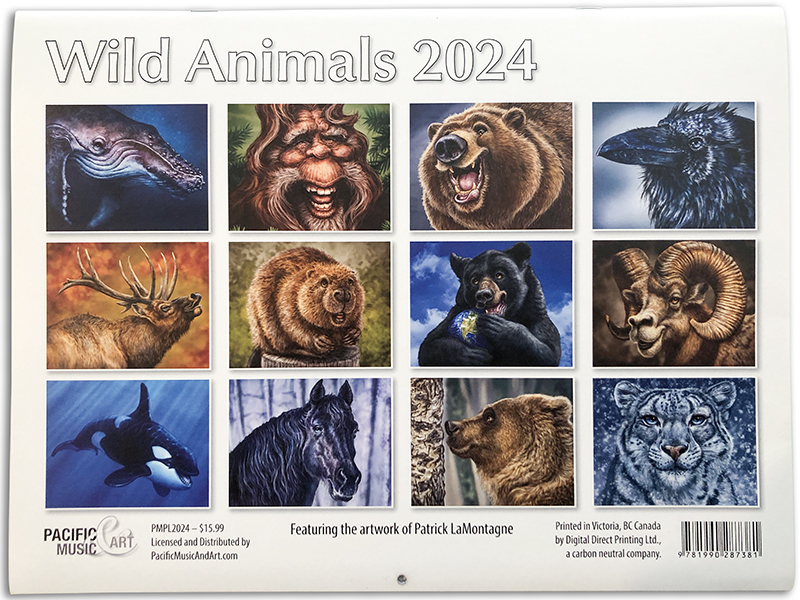 This year's calendar is $15.99 plus tax. I'm offering a flat rate of $6.50 for shipping within Canada, regardless of whether you buy one or several. For the US, it's a flat rate of $9.50. All prices are in Canadian funds.
Get 'em before they're gone and enjoy them all year long. It's also a great gift to introduce your favourite whimsical wildlife artist's work to somebody new. You can find them in the online store and I'll have them for sale at The Banff Christmas Market this coming weekend, from November 17-19 at Warner Stables.
If you have other favourite whimsical wildlife artists, I don't want to know about it. Allow me my delusion.