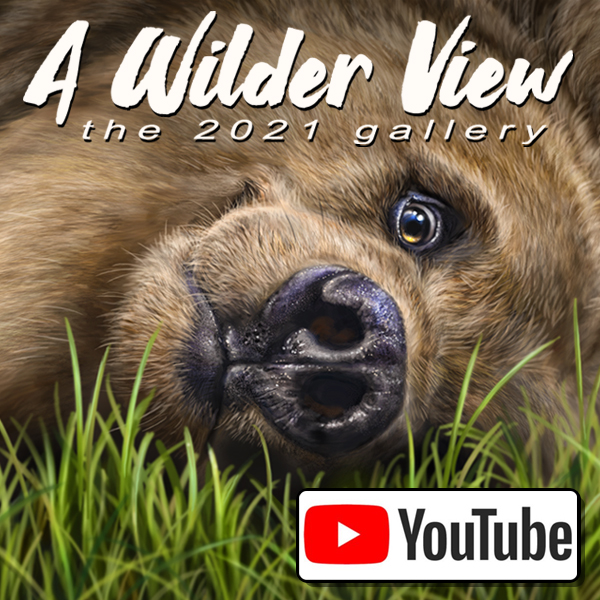 Last year, I created a video of the paintings I created in 2020. I enjoyed sourcing the music, creating pan and zoom features for the images, editing and putting it together. So I spent some of the day on Christmas Eve putting together another one for this year and had fun with it.
Watch it on full screen and turn up the volume for full effect. And if you like it, feel free to share it.
My personal favourite paintings from this past year are Grizzly on Grass, John Dutton and the Sea Turtle. I have been reminded often in my career that the ones I like best, however, aren't always the most popular with subscribers and customers. But that's art for ya.
As this will be the last post of the year, please accept my sincere thanks for continuing to follow, support and share my work. I'm incapable of expressing how much I appreciate it.
Very few people get to make a living from their art, and I'm well aware that it can go away instantly. Many of you have been hanging around this virtual studio for many years, and I'm grateful for your company. You frequently respond to my Wilder View emails with such encouragement and compliments, and when I've gone through dark times, you've often sent messages of overwhelming empathy and compassion.
To all of you who display my whimsical wildlife on your home and office walls, fridges, filing cabinets, coffee tables, put it on your phones, laptops, and vehicles, wear it on your bodies and faces, have bought it for yourselves, your friends and family, or commissioned me to paint your pets, Thank You hardly seems adequate.
These past two years have been difficult for everyone, and we've all responded to it differently. I'm going to keep this positive, so I won't go down that rabbit hole. But I've heard and read quite often that this pandemic experience has spurred a lot of people to make overdue changes in their lives.
Some are leaving jobs where they're unappreciated. Others have reached the limit of what they'll endure from toxic relationships. Many are realizing that life is too valuable to spend on unimportant crap. I'll be trying to find the courage to walk more of that talk in 2022, and I hope you do, too.
This ain't over yet, but fingers crossed it will be soon. Until then, when you have the choice between joining the mob in rage and conflict, or extending a hand of support and kindness, please choose the latter.
Here's to a better year ahead for all of us.
Cheers,
Patrick