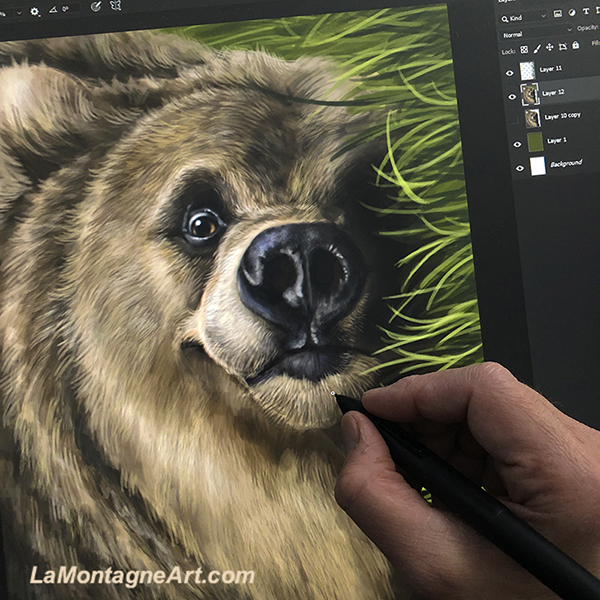 The pervasive uncertainty of the past year continues. We can be hopeful that we'll make progress in the next few months, with vaccines, reopening, and putting the economic engine back into gear. However, everything still comes with a big asterisk and question mark.
Even when you know that change is necessary for growth, it almost always comes at a time when we least expect it, and it's rarely comfortable. There is the change you make happen, change that happens to you, and then change you have to make to adapt.
Over the past year, I've spent many hours reading and listening to articles about boosting sales, getting more followers, expanding my reach, and introducing my work to new markets. I worry about the next quarter, the one after that, and juggle the what-ifs, ad nauseam.
Nail-biting, teeth grinding, hand wringing. More than a few tossing and turning sleepless nights and heavy sighs with head in hands.
There are plenty of quotes about worry, how unproductive it is. We've all seen the memes.
"When I look back on all these worries, I remember the story of the old man who said on his deathbed that he had had a lot of trouble in his life, most of which had never happened."
– Winston Churchill
"If you treat every situation as a life and death matter, you'll die a lot of times."
– Dean Smith

"Worry is like a rocking chair: it gives you something to do but never gets you anywhere."
– Erma Bombeck
Envying other artists, looking at their followers, careers, losing sight of the big picture, knowing that comparison is the thief of joy, but still falling for the same trap over and over again, despite knowing that it's unproductive.
But then there are mornings I find myself at my desk, having had a welcome good night's sleep, tunes in the earbuds, a shuffle of songs hitting all the right notes, painting tiny little hair's on a bear's muzzle. And I realize that I'm grinning.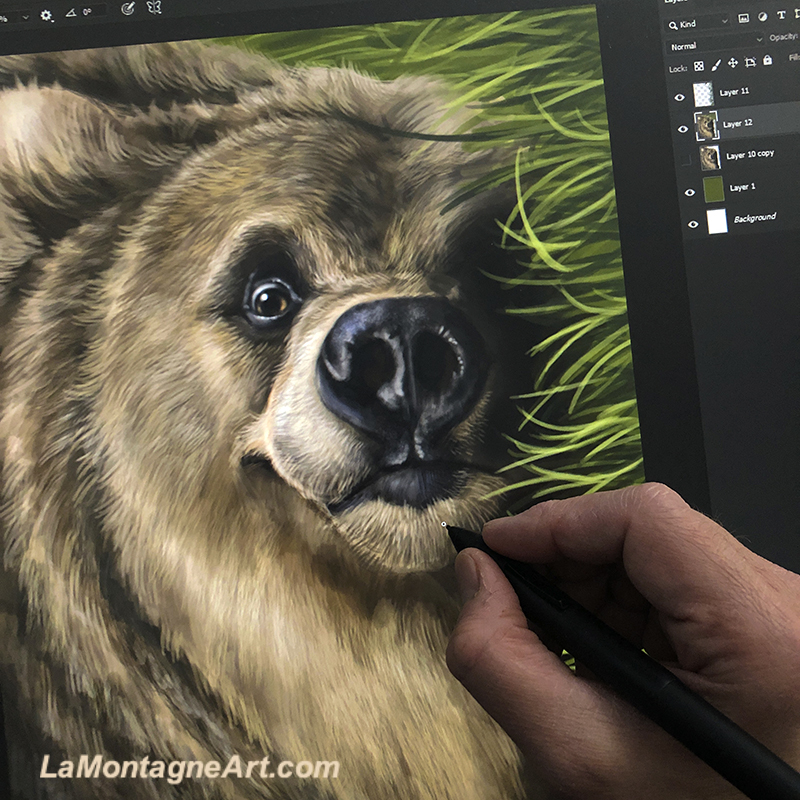 Psychologist Abraham Maslow coined the term 'peak experience.'
From an article by Kendra Cherry, "Peak experiences are often described as transcendent moments of pure joy and elation. These are moments that stand out from everyday events. The memory of such events is lasting and people often liken them to a spiritual experience."
Yeah, I know. It sounds out there and flaky, and you wonder what I've been smoking, but I believe in these moments. I've had them. While paddling in a canoe on a lake early in the morning as the sun's coming up, or when a Humpback whale surfaced right beside our boat in the Broken Group Islands near Ucluelet, or when a little bear cub named Berkley decided to crawl up my back and lick my ear.
But most of the time, I have these moments while painting. Usually early in the morning when it's still dark, about an hour into the work, drinking hot black coffee, the right song in my ears, laying down brushstrokes on one of my funny-looking animals.
It's the feeling that, within that moment, I'm right where I'm supposed to be. Sometimes it lasts for seconds, others for minutes. It comes on like a wave, a welling up of feeling, like a hypodermic shot of happiness.
And none of that other crap seems important.
This is that living in the moment stuff they go on about in all the mindfulness articles and self-help books. At these times, I get it, and I want to bottle it for those times when I don't.
That other real-life stuff still needs to be handled, no doubt about it. Ignoring your bookkeeping or taxes, skipping that medical checkup for the fourth time, pretending that clunking sound in your engine will go away — all of that will bite you in the ass later if you're not paying attention.
Sometimes things work out, other times they don't, and shit happens.
I wouldn't say I like it, but I accept it. So, I'll get to that other stuff.
Right after I finish painting more little hairs on this lovable bear's face.
"Stop worrying about what can go wrong, and get excited about what can go right."
– Anonymous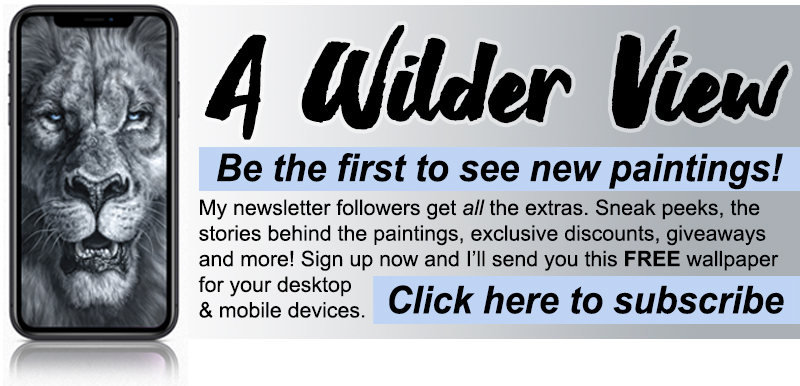 © Patrick LaMontagne
Follow me on Instagram @LaMontagneArt