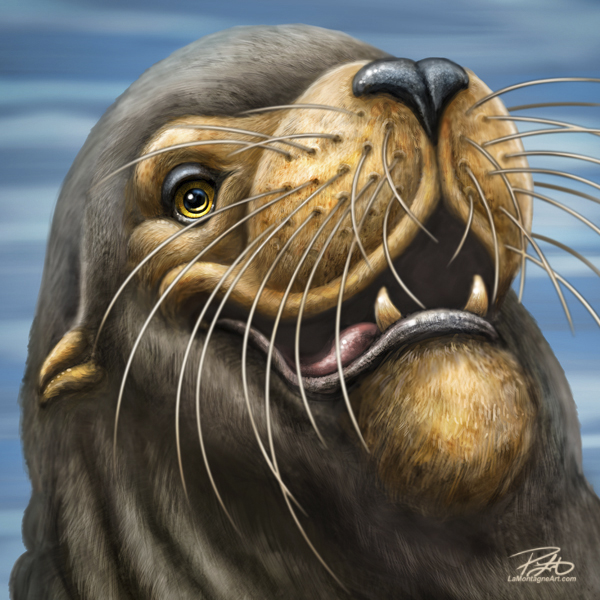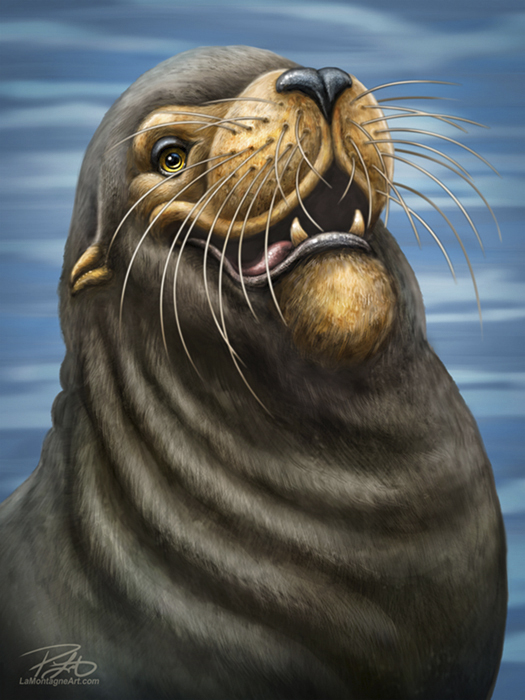 It's been some time since I've done a painting in my whimsical wildlife style, but I was pleased to put the finishing touches on this California Sea Lion this morning.
This year has been a challenge to get any traction on new work as the business of being an artist has taken precedent over the artwork itself. It isn't enough to create the art; you also have to sell it, which involves a lot of behind the scenes admin type stuff, especially when a large new license is involved.
While I enjoy most of the paintings I do, some of them are done with more of a commercial intent than for my own pleasure. This is one of those. Pacific Music and Art has quite a few retail clients on Vancouver Island and all up and down the coast into the United States.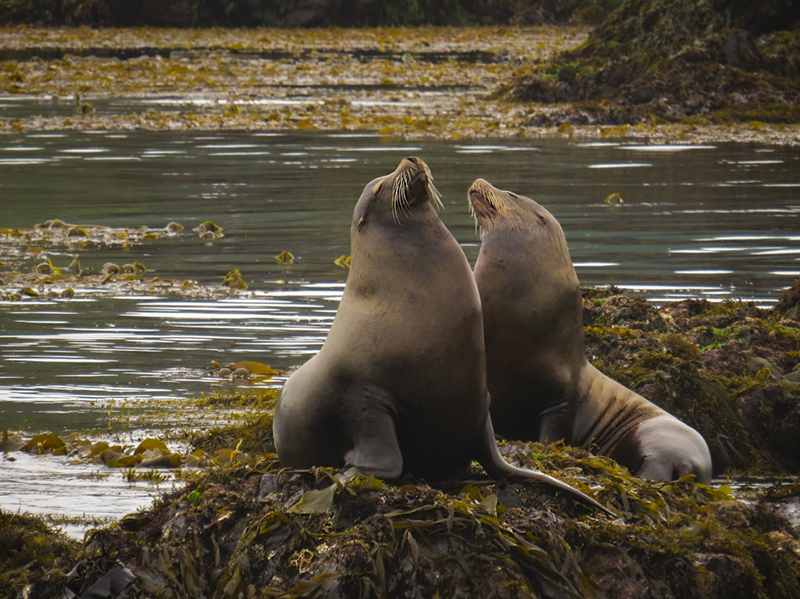 A sea lion might not come across as a big draw like a bear, eagle or whale, but they are popular with tourists, largely because they're all over the place and accessible. They're just a comical looking animal, with an obnoxious air of entitlement that reminds me of politicians, no offense intended to the sea lions.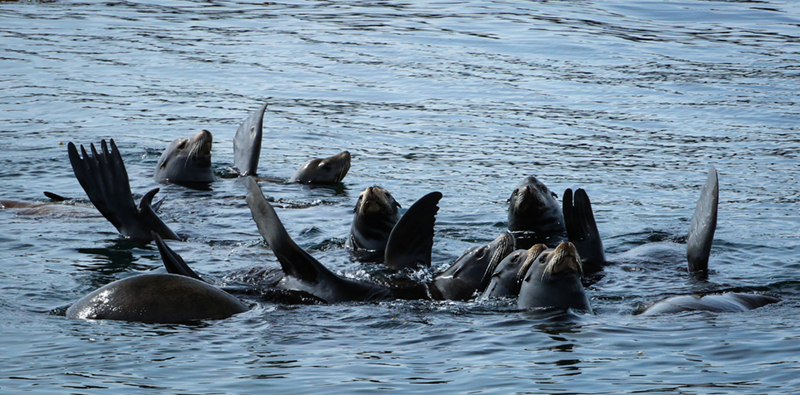 Add in their distinct barking, awkward movement on land and naturally amusing expressions, I've always been pleased to see them on our many trips to Vancouver Island. It wasn't hard to find reference to paint this piece, because I've taken plenty of shots of them over the years, just a few shown here.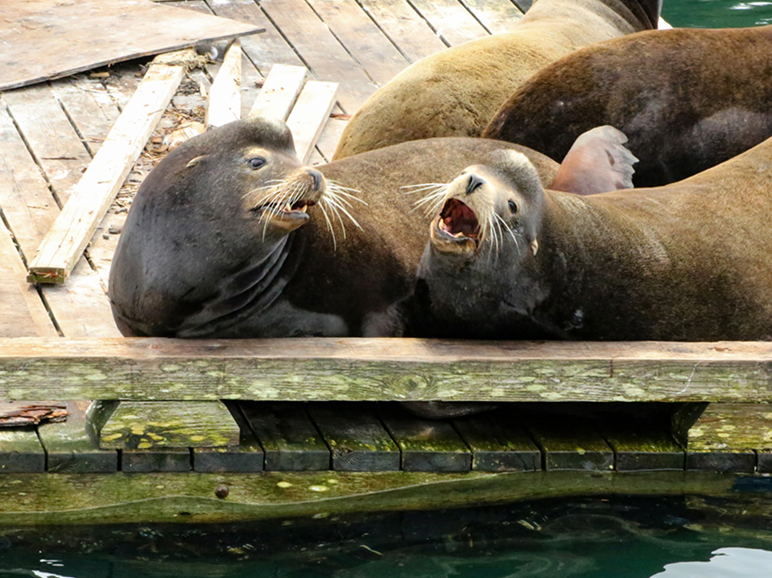 Shonna and I do have a trip to the Island planned for later in the summer, but it will be the first time we won't be going out to Ucluelet, one of our favorite places on earth. We'll still be on the hunt for wildlife, but the adventure we've booked this year will have a different flavour and some new excitement.
In the meantime, I'll be starting another painting right away with plenty more planned for this year.
Cheers,
Patrick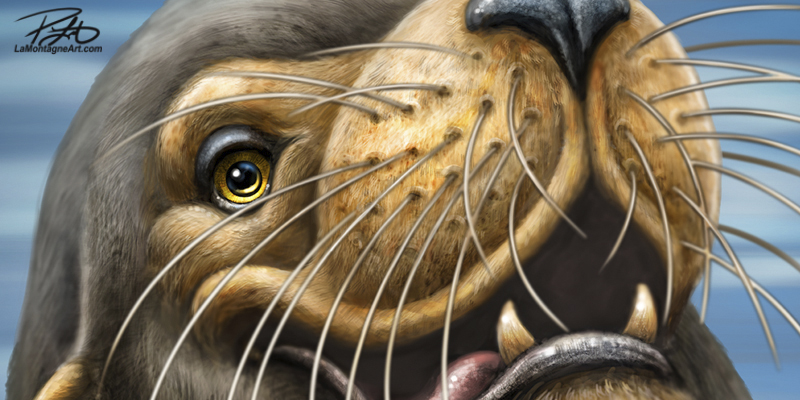 If you'd like to receive my newsletter which features blog posts, new paintings and editorial cartoons, follow this link to the sign up form.