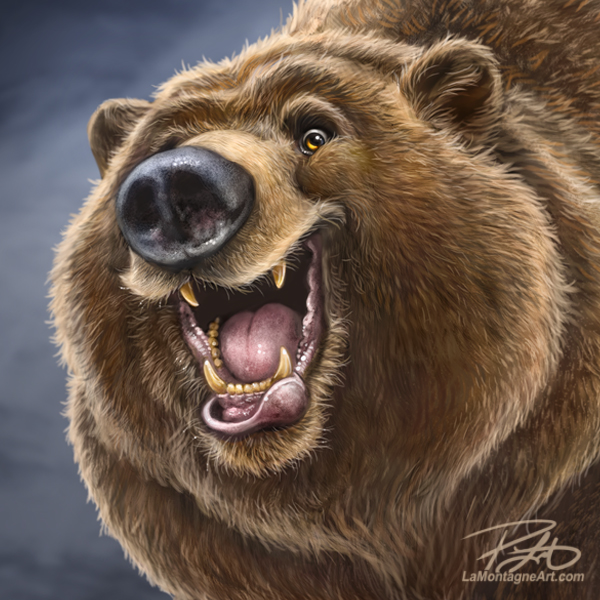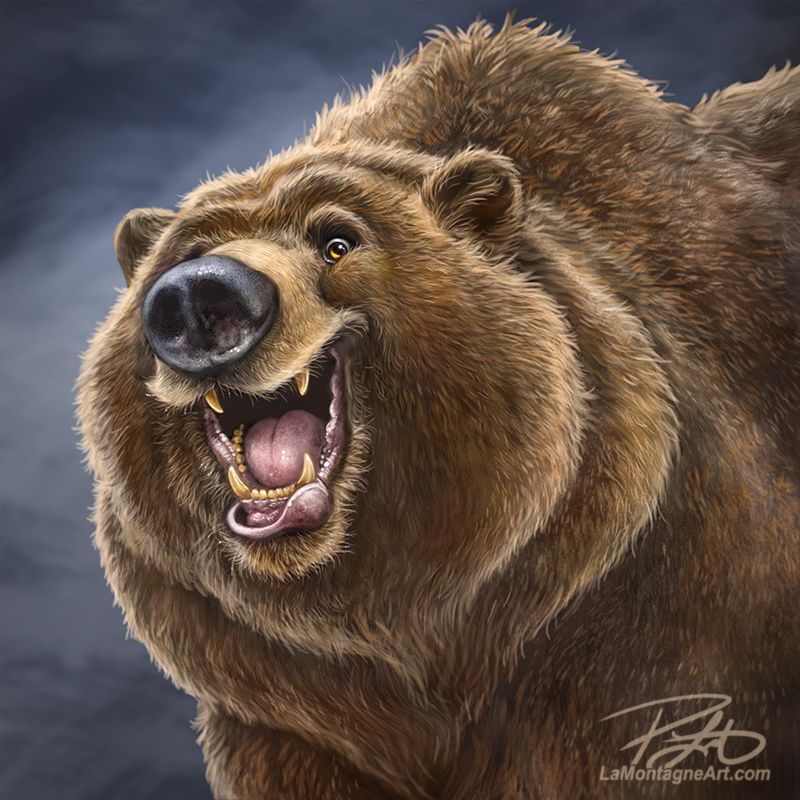 Part of living in bear country is knowing how to be safe when hiking or exploring. It's important to learn how to react should you encounter a black bear or a grizzly in the woods, and sometimes even in your neighbourhood.
While bear spray within easy reach is more than just fashionable, the best policy is to avoid an encounter, making noise to alert any bears to your presence. Most of them don't want to encounter humans, so they'll scurry off before you even see them.
Certain times of the year, however, it's not so simple. If she's got curious cubs, Mom will stick around to protect them because they don't yet know to avoid people. In the fall, bears are eating as much food as possible, preparing for hibernation, and it's not easy to distract them or get them to leave a bush full of berries.
You can buy bear bells all over the place around here, but they're ineffective. The noise doesn't carry; it's too soft to be heard over the wind or through trees. The same goes for banging sticks or rocks, as those sounds occur naturally.
The best noise is the unmistakable human voice. A conversation among a group of friends will usually convince a bear to seek life elsewhere. Sure, constant yapping goes against the pursuit of natural peace and quiet, but ambulance sirens are worse. Pick your poison.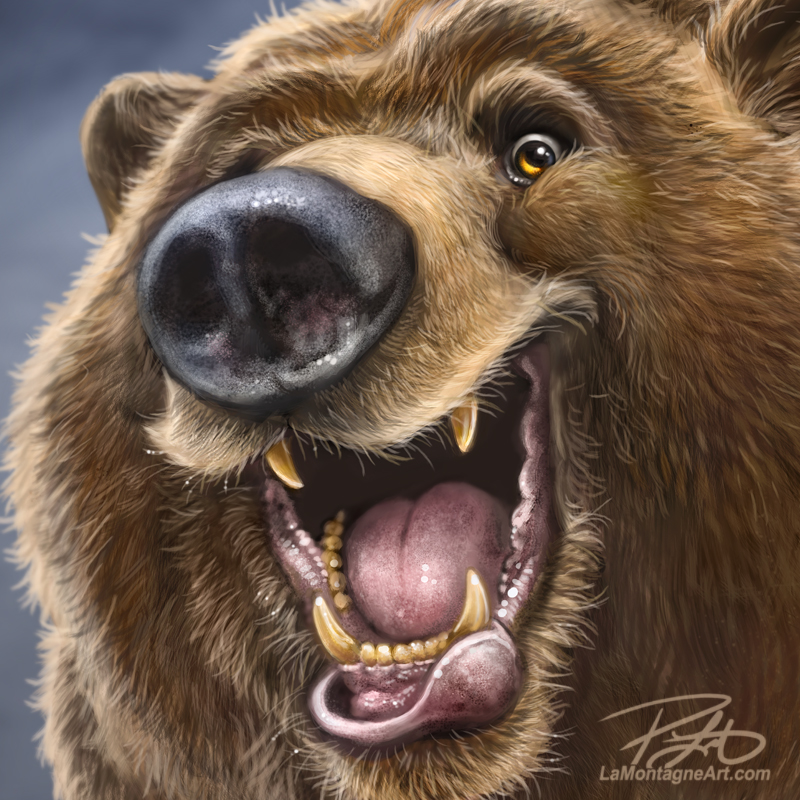 When it's tough to get a group of people together for a hike, or you just don't like that many people in the first place, you can sometimes identify solitary hikers by their familiar call of, "Hey Bear!"
I've heard this call more times than I can count in the 20+ years I've lived and hiked in this area and have used it myself. But it always strikes me funny because, last I checked, bears don't speak English.
As far as they're concerned, you could yell anything, and it would still accomplish the same goal. To a bear, there's really no difference between yelling "Cleanup Aisle 4" or "Flip Flop Hula Hoop" or "Blah, Blah, Frickety, Blah Blah!"
You might amuse other hikers, though.
And if you happened to yell, "Hey, Elk" or "Yo, Squirrel," it's not like a grizzly will continue to go about her business, thinking, "oh, that's for somebody else."
I don't know why this occurred to me while painting this bear, but it made me snicker. I thought of walking through the woods, getting that familiar 'it's quiet, too quiet' feeling and calling, "Hey, Bear!" only to have a massive grizzly pop its head up out of a nearby bush and answer, "Hey!"
Cleanup Aisle 4.