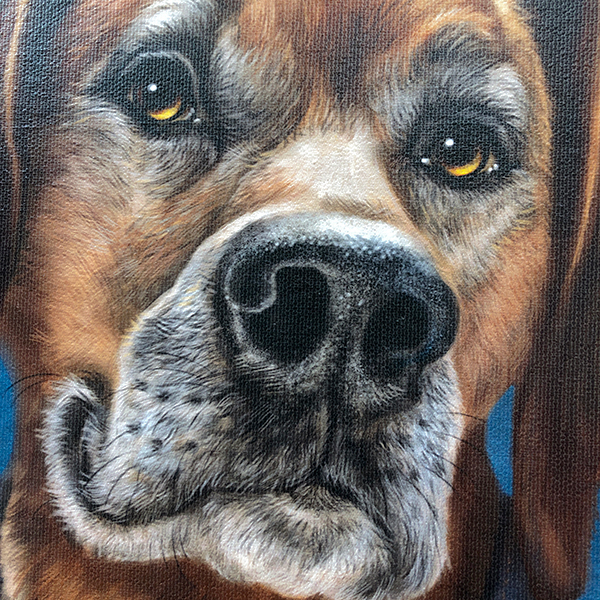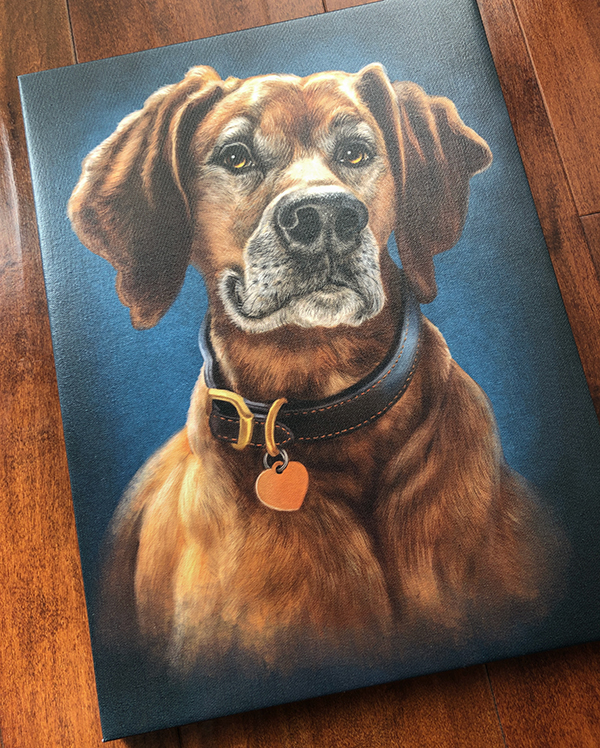 A couple of months ago, I shared a finished commission piece of Bomber. Here's the link to that post.
This was a unique experience for a few reasons. The person who hired me was not the person with whom I had worked or who received the painting— it was a gift commission. As I mentioned in that post, the experience was ideal. The gift giver and the recipient were terrific to work with, and I have nothing but fond memories of that commission.
The recipient often works for periods of time in one province but lives in another, and not the next one over, either.
So when it came time to ship the canvas, Bomber's Mom asked me to send it to her work address, so when she was missing being home with her dog, she'd have the art to keep her company. I kind of liked that.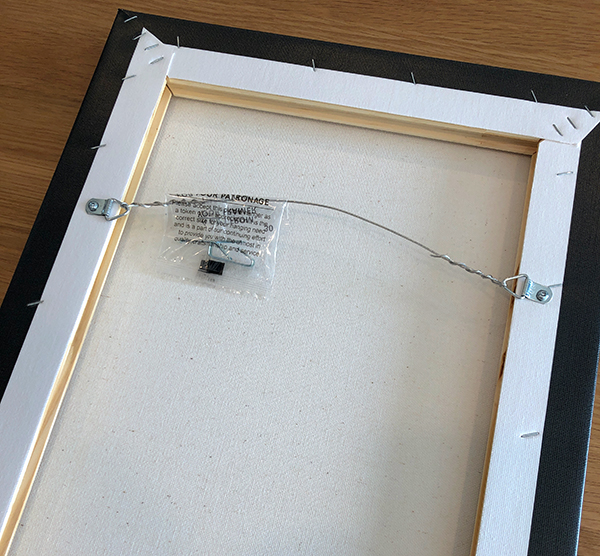 I finished this painting in February and shipped it shortly after. While Sharon has seen the image and was happy with it, she didn't get to see the 12"X16" canvas until last week.
I'm proud of the quality of my poster prints; otherwise, I wouldn't sell them. The quality available today versus what was possible and affordable twenty years ago is night and day. Art Ink Print in Victoria does my poster prints, and it has gotten to the point where I rarely need to proof them because they do such a great job. They know my work and how it's supposed to look. I can rely on them to make it look the way I want it to, and I never have to apologize to my customers, as the prints they order consistently exceed their expectations.
I sent an additional poster print of this commission to the person who hired me, a little bonus and keepsake.
Despite how much I like my poster prints, I've been telling people for years that my work looks best on canvas. There's just something about the added texture of the fibres and the giclée print quality from ABL Imaging in Calgary. It makes the image pop, the colours look richer, and I'm always pleasantly surprised when I see the first canvas printing of a piece.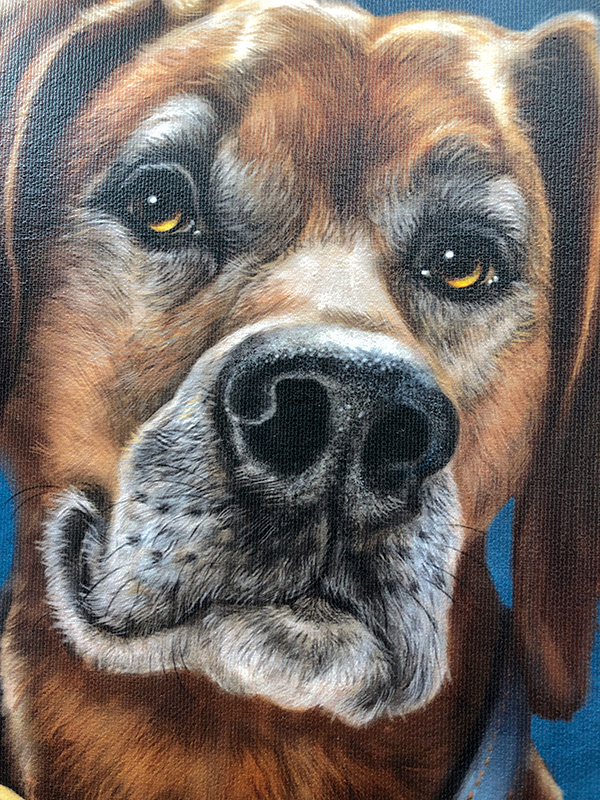 A little unsolicited advice to artists; if you're going to print your work, don't go for the cheapest you can find. People will pay for quality. You want to look at your own prints and think, "yeah, I'm happy to put my signature on that!"
I took photos of the Bomber canvas before I shipped it but didn't want to share it until after Sharon had seen it. The photos still don't do it justice, because iPhones have a tendency to wash out the lighter areas, which you can see in the top image and closeup. Even still, why would I want to dilute her moment of seeing the painting at its best?
She sent a message last week with this…
"I wanted to send you a note to let you know I finally made it back to ___ and just opened the package. You were right, it does hit different in person! It's even more perfect than the picture. It's up hanging in my office now and will remind me every day of home."
There are few things I like better than happy clients.
—
If you'd like more information about commissions, you can read about them on my site, either in the post I linked to at the beginning of this piece, or on my Commissions page.
Cheers,
Patrick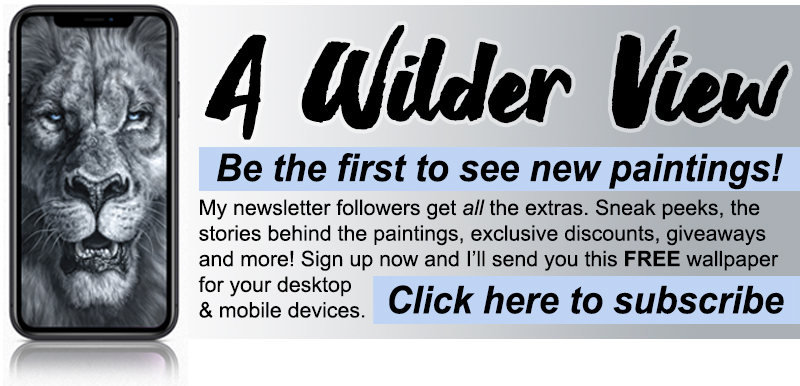 © Patrick LaMontagne
Follow me on Instagram @LaMontagneArt