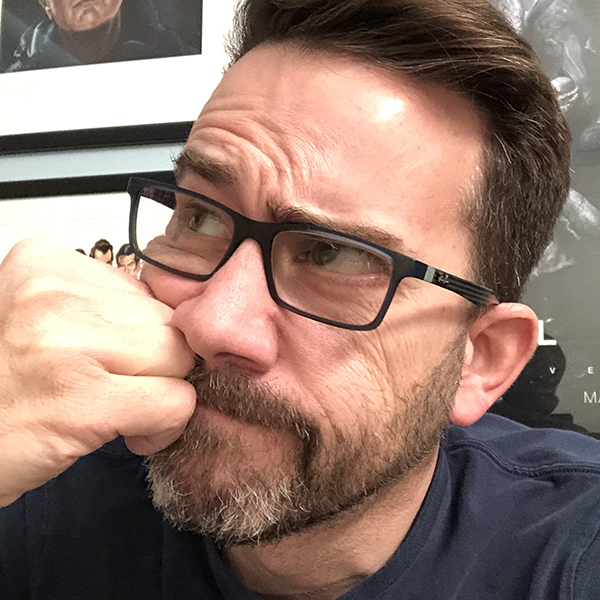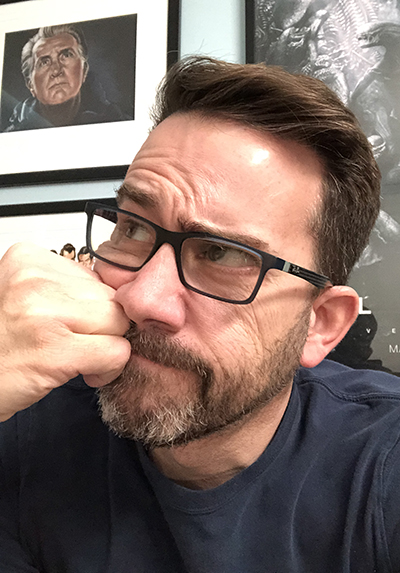 When I started drawing editorial cartoons in the late 90s, I drew one a week for the Banff Crag & Canyon. A little later, I tried to expand my horizons with illustrations, caricatures and other creative work. The publisher, however, figured that $30/week bought the newspaper an editorial cartoon and the right to control work I did for anyone else.
In 2001, I removed those shackles and joined a new publication launching in Canmore, and I've been drawing cartoons for the Rocky Mountain Outlook ever since.
In stark contrast, my new editor encouraged me to draw more cartoons and self-syndicate. At the time, many Canadian dailies had a staff cartoonist, and I wondered if one of those gigs might be in my future.
Those daily papers often had open freelance spots a couple of days a week, and I was happy to get those whenever I could, hoping a foot in the door might help me later should an in-house cartoonist retire.
A very nice former editor of the Calgary Herald, who helped me whenever he could, told me their staff cartoonist thought I was trying to steal his job because somebody had tried it before. I'm not that ruthless, but I soon learned the newspaper business and editorial cartooning profession was adversarial, paranoid, and often nasty.
As Canada's daily newspapers were bought and sold repeatedly by larger companies, the old-guard cartoonists were laid off or forced to retire, and their positions eliminated. Today, only a handful of cartoonists are attached to daily newspapers, and their days are numbered.
I have always been a self-syndicated freelancer, keeping me working and paying the bills while many salaried cartoonists were shown the door. And since most of them never had to learn to be self-employed, that job loss ended their careers. So I am grateful I never got a staff job.
Years later, it's no secret the newspaper industry has not recovered. While several community weeklies are still doing well, including the Rocky Mountain Outlook and many other clients, daily newspapers are struggling. I'd need a second job if I had to rely solely on my editorial cartoon revenue today.
But editorial cartooning allowed me to quit my office job in 2005 and become a full-time artist. I explored opportunities, tried new things, and improved my art and business skills while the freelance cartoons paid the bills. I increased my cartoon revenue year after year, and it didn't seem like it would ever decline, though all industry signs pointed that way.
Though editorial cartooning was going well, I prepared for when it disappears. I tried Flash animation, but I didn't like the work and couldn't make it pay. I painted caricatures of people for hire. People liked the art but wanted it cheap, and I couldn't justify the hours. I took online art courses to become a better painter and learned valuable techniques I still use today.
In 2009, I painted a grizzly bear which led me to the work I enjoy most and launched the next phase of my career.
Becoming a good artist is the easy part. Learn from other artists, create art daily, and repeat for many years.
The hard part is learning the business. There are as many roadmaps to success as there are artists trying to do it. What worked for one won't work for another because everybody wants something different from the deal. It's not just about making money but finding the work you love and people to pay you for it. You must love it enough to give up mornings, evenings and weekends to devote to the work and the business. When stuff inevitably gets hard, the only thing that will keep you going is loving the work.
I've made plenty of mistakes in this business of art. Customers, editors and licensees have screwed me over. I've lost time and money from bad decisions made from poor preparation. I've followed bad advice and put trust in the wrong people.
I've also made decisions that were right at the time but still went south through no fault of my own. Supportive editors retired, and their replacements chose another cartoonist or eliminated the cartoon altogether. Newspapers, art galleries, retail stores and licensing clients have closed or lost their businesses.
No matter what you do for a living, shit will happen.
As a self-employed artist, however, it's almost routine. When one revenue source disappears, you scramble to find another. Losing one customer isn't usually the end; it just means things get a little uncomfortable while you adjust course. Adaptation is as much a required business skill as bookkeeping.
For quite some time, my business was half editorial cartooning and half wildlife art, but in recent years, the latter has kept increasing while the former continues to decline.
I learn more about licensing my work and finding new clients each year. A company makes and markets the product and pays the artist a royalty of 4% to 15%, usually in the middle of that range, for using the images. That small percentage can become a healthy income depending on the product, the company, and reach.
I've acquired most of my licenses on my own. I've learned about contracts, red-flag clauses, and how to translate legalese. I retain copyright of all my work and never sign it away.
In 2017, I signed up with Art Licensing International in New England. A reputable agency with global reach, they represent hundreds of artists, many of them well-known. An agency typically takes 50% of royalties. However, their connection with big companies makes that sacrifice worth it, as they can often get artists' licenses they wouldn't usually find on their own.
I had final approval on every license they acquired for me, and their quarterly cheques arrived four times a year without fail. Amounts were never significant, but I was willing to be patient as a license can take a few years before it pays off. But last year, I considered ending the relationship. I've had much more success finding my own licenses, but I also wanted to explore opportunities with other agencies.
Art licensing is a tricky business. While there is plenty of advice on best practices and what to avoid, each company has their methods and focus, and you never know which business relationships will work until you're well into them.
If I'm tied up with too many smaller licenses that don't bear fruit, those can prevent me from signing with companies that better fit my artwork. If one company licenses my work for a product, a competing company might not want to, and that second company might have been the better choice.
In the past couple of years, it has become clear that ALI is not the right agency for me. Some artists tailor their art to follow trends each year, and the agency's messaging supports that tack. It's a solid business practice for many artists and companies, especially graphic designers, so I can't fault them for it. But I am not an artist who chases trends.
Years ago, I remember a gallery owner telling me that he was glad I wasn't painting realistic-looking wildlife because had I done so, no matter how good it was, he wouldn't have been interested.
"Everybody's trying to be Robert Bateman."
I have a unique signature style, look and an established niche, so my work will never be for everybody. When I hear suggestions that I should change my work to fit somebody else's agenda, I think of all the licenses, customers and subscribers who connect with and enjoy my art and support it year after year. So many artists struggle to find their niche, a pinnacle achievement in any art career. There is no question I have found mine.
As Seth Godin often says, "if you don't like it, it's not for you."
That's not argumentative or defensive; it's a simple truth. I'm not fond of Celine Dion's music. But I'm confident she doesn't care. Trying to please everyone is a recipe for misery in life and art because you will never succeed.
I decided to end my relationship with Art Licensing International this week with no hard feelings. The owners and staff have always been professional and friendly. But after six years with little to modest income to show for it, I've realized that the wrong business relationship is just as bad as none at all.
There are several licenses I've signed with them, however, that will continue until the end of their term, a few that won't expire until the end of next year. But I'm free to look elsewhere for better representation for my artwork. My art has been removed from their site.
When so many artists struggle to find agency representation, leaving such an arrangement voluntarily is uncomfortable. And even though it's a little scary and always uncertain, making these choices is one of the best parts of self-employment.
One course correction, coming right up.