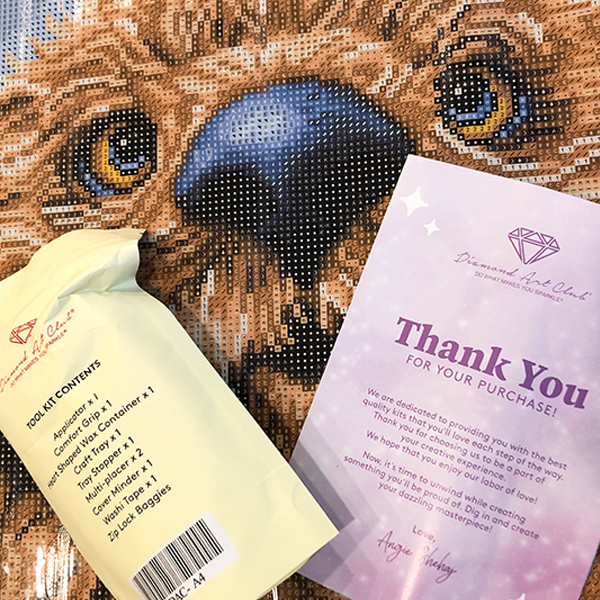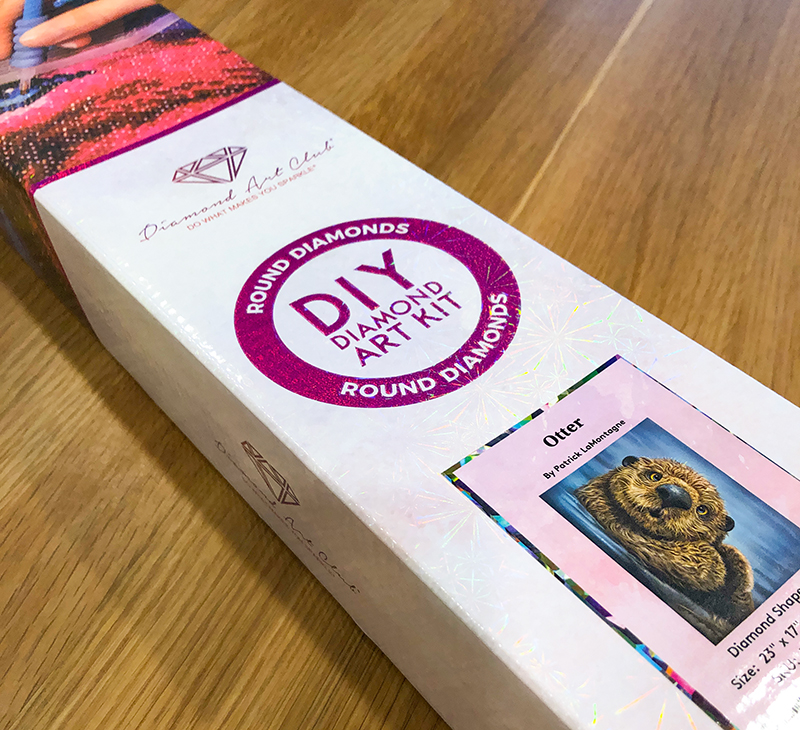 When a company needs artwork for a product, they'll often contract an artist to use their work in exchange for a future royalty percentage on sales.
Depending on the product, percentages can be small. But if the company sells a lot of that product, it can add up to a significant portion of an artist's income.
This is licensing.
Some artists don't like licensing because they think they'll lose control of their art and it will be stolen. That has happened to me more than once, and to every professional artist I know. Sometimes you don't even know about it until long after the fact, and most of the time, there's nothing you can do about it except tell them to stop.
Most of the licensing companies I've worked with are professionals. They use the art how they say they will, pay me regularly, and it's a mutually beneficial relationship.
They don't always use the images I want them to, or as many of my paintings as I'd like, but that's not my call. They're running their own businesses, and my art is often a tiny part. Once they license the work, it's theirs to market how they see fit if they keep to the spirit of the agreement.
Harlequin Nature Graphics licenses a handful of my images on T-shirts. DecalGirl offers several of my paintings on cases and decals for electronic devices. A dozen other companies around the world have licensed my art through an agency for cross-stitch, fabrics, canvas art, and other products.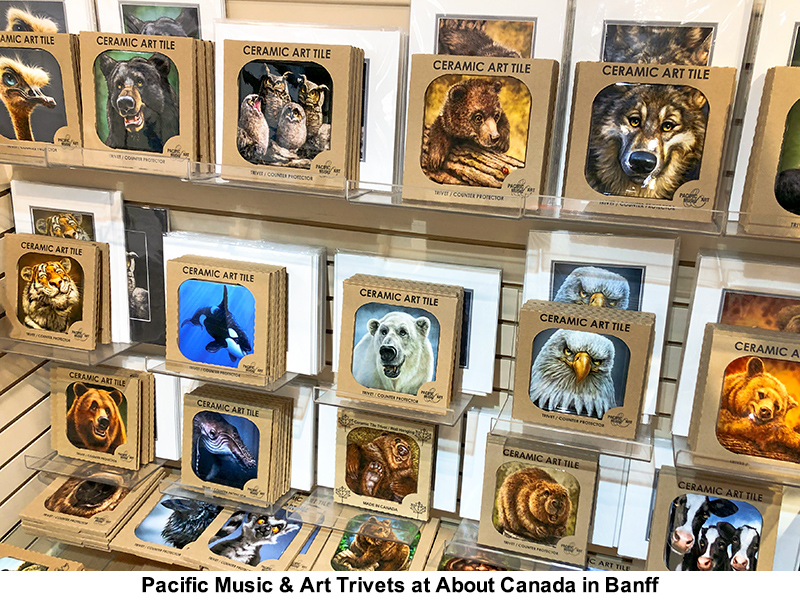 My most significant license, of course, is Pacific Music & Art out of Victoria, BC. Thanks to Mike and his staff, my work is on coffee mugs, water bottles, calendars, art cards, magnets, coasters, trivets, notebooks, and more. During the first year of the pandemic, his foresight to put my work on face masks was a welcome flotation device when other parts of my business were under water.
I regularly encounter people who tell me they've bought some of my art at stores I didn't know existed in towns I've never visited. One local friend recently returned from a trip to Vancouver Island and told Shonna, "Pat's art is everywhere!"
At the Calgary Expo this year, a very nice woman came into my booth and loudly proclaimed, "That's my otter!"
I laughed and replied, "I beg to differ, Ma'am. That's MY otter!"
She had bought the image as a framed art card in a BC store more than a year ago, and it hangs in her kitchen.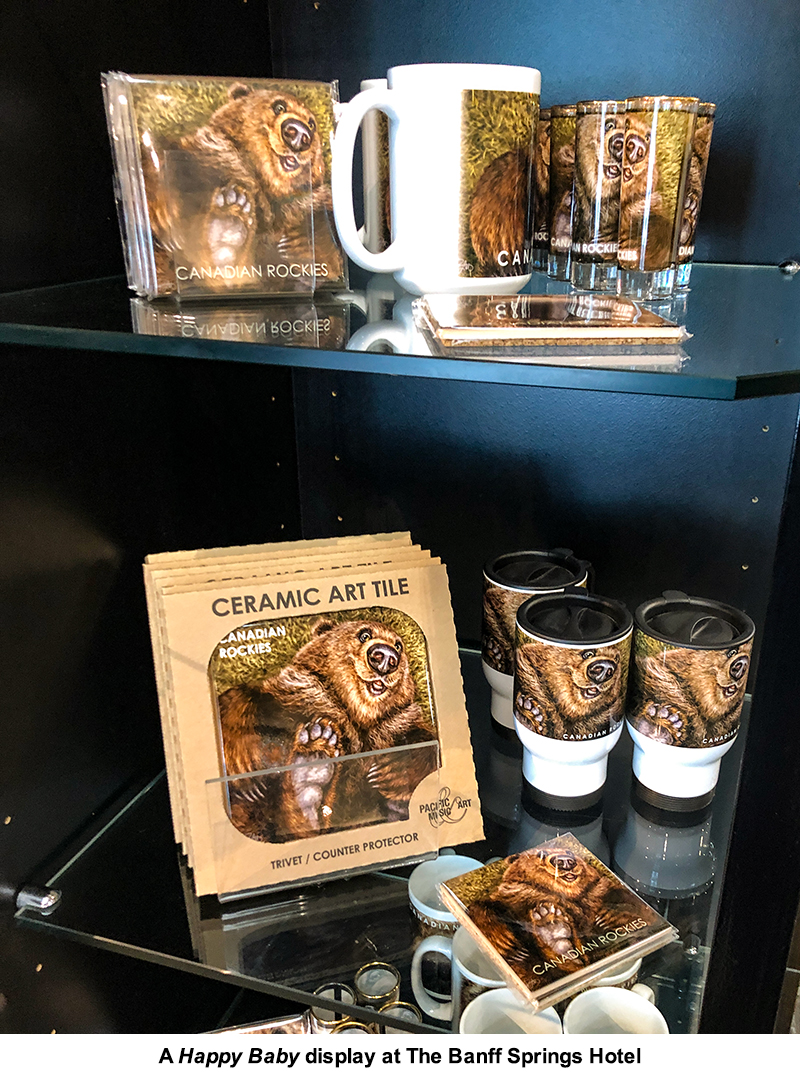 I get my licenses in three ways. The first is through an agency. They will contact me and propose a contract with a client. I have first right of refusal on every deal, and I have politely declined the opportunity a couple of times. They represent many artists, so it's not a very personal relationship.
I look up every company in every proposed agreement. Sometimes it conflicts with an existing license; other times, their site looks unprofessional, I don't like the product, or it's just not a good fit. But most of the deals they send me are worth a try, and I give them the go-ahead.
Sometimes I look for a license because I think my work will fit a product or I like a specific company.
The third way is that a company will reach out to me. They've seen my work somewhere, looked around my website, saw images they liked and want to talk about a license.
About a year ago, Diamond Art Club contacted me to discuss access to my catalogue. The contact was professional, sent me a great information package for prospective licenses, and they were upfront about their royalties and payment schedule—no red flags.
I looked through their professional site and was impressed with how many high-end brands and artists they have under license. There's no credibility question when a company has the official DC Comics and Harry Potter licenses.
I had heard a little about diamond painting kits but didn't know much about the hobby, nor how massive it is. The simplest explanation is that it seems to be a blend of paint-by-numbers, cross-stitch and a little bit of the classic lite-bright toy. So rather than butcher the explanation, I'll refer you to their site's excellent description. Click here or on the image below.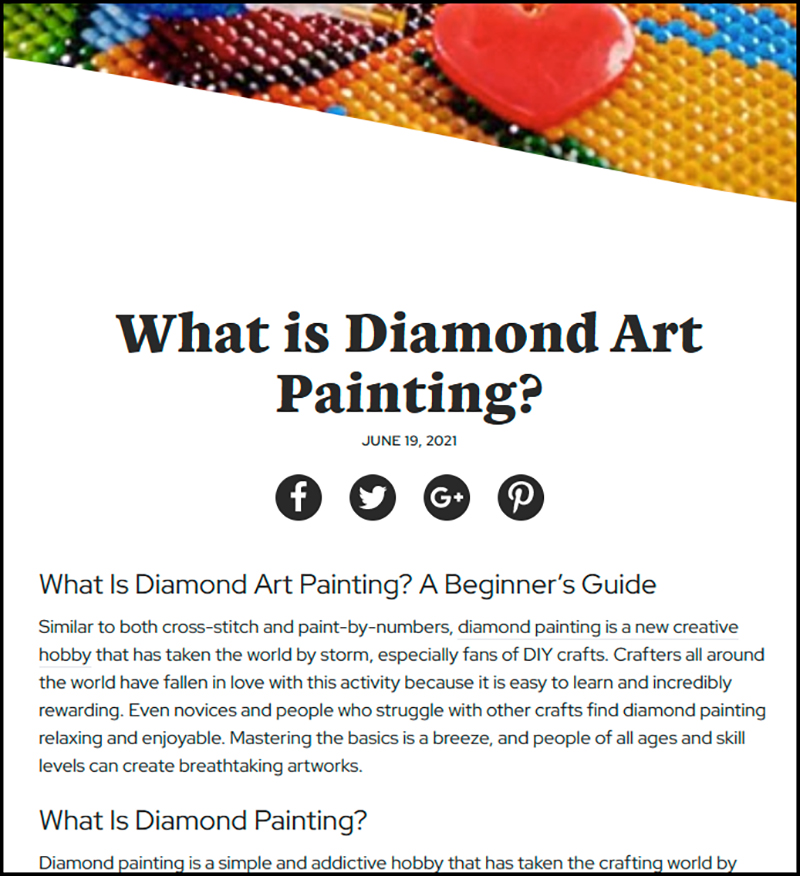 After a couple of weeks back and forth with contracts and questions, I uploaded my art to their servers and tried to put it out of my mind. They were clear that nothing would likely be available until the end of the year. Licensing is often a long game, depending on the product, and each company's lead time is different.
The production pipeline on these kits is extensive. First, there's research with customers and retailers to determine which images to produce, then assigning an image to a designer who will turn a piece of art into a kit. Following that, the kit must be manufactured in large quantities and shipped. It's more involved than most products I've encountered.
I don't know the timeline for when the world is normal, but I was forewarned that it is much longer under the shadow of the pandemic.
It has been a year since I signed the contract with Diamond Art Club. I checked in with them every couple of months, and they were friendly and accommodating as they explained the different stages of delay. And I'm just one new artist. They no doubt have hundreds of other pieces in the pipeline, all affected by the same delays every company in the world has faced these past couple of years.
The first image Diamond Art Club put into production was no surprise. My Otter is one of my top two bestsellers everywhere, a close tie with the Smiling Tiger.
I'm glad they started with that one because if it does well, there will no doubt be more of my images on these kits in the future. Given the popularity and quality of these kits, I certainly hope so.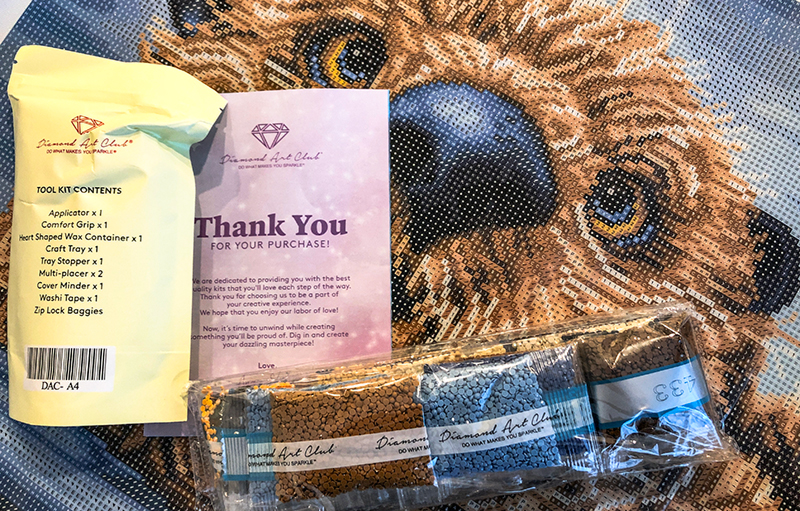 My sample arrived this week, and I was eager to open it. The first thing I noticed was the fantastic design of the packaging, both outside and in. The tools and pieces are well organized and labelled. The quality of the otter image on the canvas is superb, and there's nothing about this kit that looks cheap and thrown together. At 23″X17″, it's a fairly large image.
If I were into this hobby and bought one from Diamond Art Club, I would feel like a valued customer. As a licensed artist, I feel my work is represented well, and I'm pleased to be involved with this company. I hope it's for a long time.
I've learned about licensing, however, that I have no clue what will do well or for how long. Certain paintings may be incredibly popular with the people who like them, but will a new product find a new audience? I have no idea.
So, while I wait and see, I let these companies do what they do best, and I'll keep painting new portraits of whimsical wildlife for their future consideration.
Because that's what I do best.


If you'd like to learn more about Diamond Art Club, head to their site and check it out. Right now, you can get 20% off your first order with the code SUMMER20. While they have a large assortment of fantastic art, might I suggest a certain Otter as your first piece?